Many journalists and meteorologists have gained tremendous success in the industry in a very short time span. Among those names, one name that stands out is the name of Rick Reichmuth.
Rick is a certified meteorologist who is best known for his weather reporting on the Fox News program, Fox and Friends.
If you aren't familiar with this renowned name of the news industry, here are some wikis on Rick's family, age, details on married life and more.
Rick Reichmuth Age, Bio
Rick Reichmuth was born in 1970 to an American family on Prescott, Arizona, United States. Rick who celebrates his birthday on 21 May every year has turned 48, as per his bio.
He is very much close to his parents even at this age which makes it obvious on how much of a family person he is.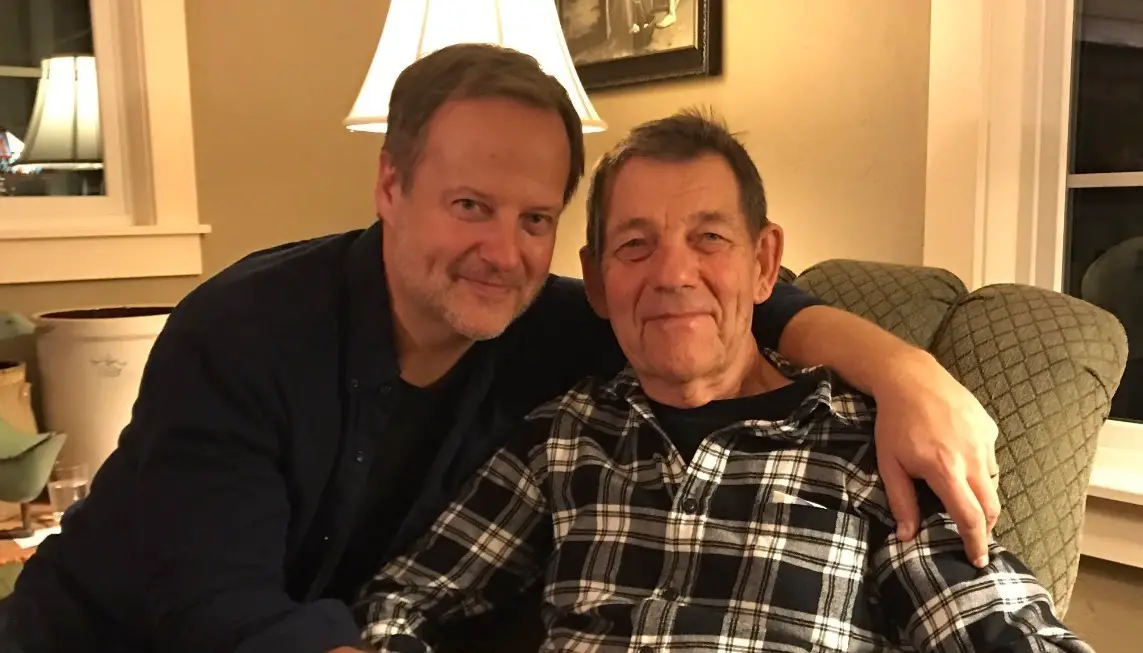 Rick Reichmuth celebrates his father's 80th birthday on 5 March 2017 (Photo: Rick Reichmuth's Twitter) 
Being a brilliant student from a young age, Rick went on to attend Arizona State University from where he graduated with a degree in Spanish Literature.
Don't Miss: Bill Karins Married, Gay, Family
Unlike some people who know what they want to do in the future, Rick was still searching for a clearer vision. After nearly a decade spent in the banking field, he decided to pursue his career in meteorology.
He went to Georgia State University and Mississippi State University to attended various broadcast meteorology programs.
Rick Reichmuth Fox News
Rick Reichmuth took a huge risk of switching careers after a decade and got out of his comfort zone which totally paid off. To earn the name of one of the most reputed meteorologists, Rick reached the height of his career with Fox News.
However, he started his career as a production coordinator for CNN en Espanol in Atlanta, GA. He also served as a weather anchor in the CNN, CNN Headline News, and CNN International from 2000 to 2004.
Rick went onto work for WFXT-FOX 25 in Boston, MA, where he played the role of a freelance weather anchor by anchoring for weekend newscasts. He also worked for Weather Services International in Andover, Massachusetts as a live weather anchor.
Rick got the big break in his career after he joined Fox News as a meteorologist in 2005. In no time, his hard work and dedication helped him get promoted to the position of a chief meteorologist which he still holds as of today.
Rick has covered major weather stories like fires, hurricanes, floods, blizzards, tornado, outbreaks and more in FNC. He was also the reporter to cover the impact of the EF5 tornado in Moore, Oklahoma.
Rick's immense contribution to Fox News has earned him a tremendous amount of net worth along with the salary of around $71K.
Rick Reichmuhth Married
Like many other low-key reporters and meteorologist, Rick has managed to keep his relationship status confined. There is no mention of him getting married or being tied in a knot to a wife. The lack of a woman in his life has led people to assume his sexuality being gay.
However, with no statement from Rick about his love life status, it can be said that he is single as of now.