Molly Line is a hot face of the news industry. She is an anchor, correspondent for the top American news channel, Fox News. From covering about the sentencing of the shoe bomber Richard Reid to a disaster that killed nearly 100 people, Molly did it all.
With a huge salary of $117K, Molly has been able to establish a great career as a reporter and anchor. In case you don't know about the talented journalist, here are some captivating wikis on her biographical facts, job at Fox News, and her married life with her husband.
Molly Line Married To Husband
Molly Line who is still sexy and evergreen at the age of 42, was no less gorgeous during her college days. As a humorous and smart girl, people were head over heels for her and so was her now-husband.
See Also: Fox 11 Vanessa Borge Age, Family, Relationship, Salary
Molly is married to her husband, Matt Petrus, who was a longtime friend of hers since college.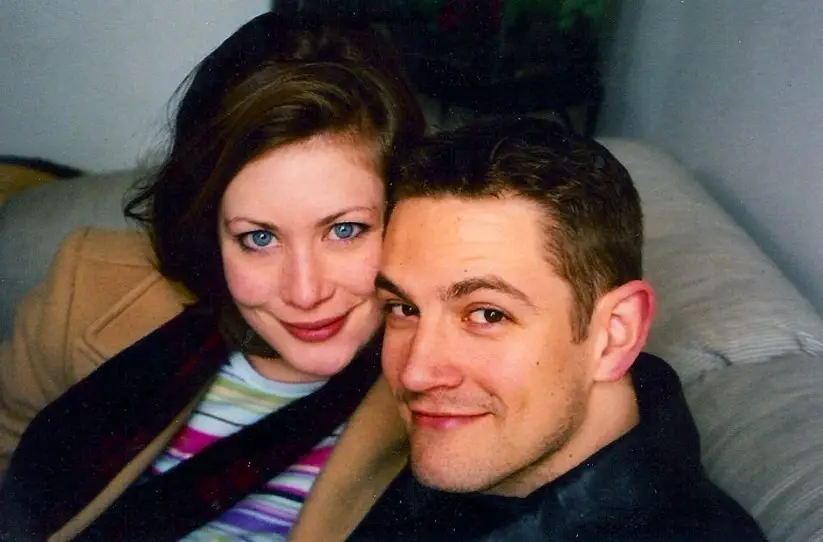 Matt Petrus wishes Molly Line on their sixth anniversary on 21 July 2018 (Photo: Matt Petrus's Facebook)
They both met through a mutual friend named Paul who introduced Molly and Matt one night at Bogen's. After discovering similar interests, Molly and Matt became the best of friends. It wasn't until their careers started that they started to date. These two bffs realized that they were in love which led them to get together.
Four years into the relationship, the couple got engaged on 9 June 2011. In the presence of family and friends, Matt and Molly vowed for togetherness on 21 July 2012 at Jackson Community Church, Jackson, New Hampshire. This husband and wife duo welcomed their baby girl, Maryn Petrus into this world on 9 August 2016.
Molly Line's Wiki / Biography
Her bio reveals that Molly Line was born on 31 January 1977, in West Virginia, United States. She attended Tucker County High School in Hambleton and graduated in 1995 as per her wiki.
Worth The Read: Fox News Kathleen Bade Bio & Age; Is She Married?
From an early age, Molly was interested in speaking in mass and had great media-related skills which led her to major in Mass Communication and Political Science. She attended the Virginia Tech College, where she didn't only excel in academics but also participated in several beauty pageants.
Molly, who stands at a height of 5 feet 5 inches (1.64 meters) and fantastic looks with personality won the Miss Greater Bluefield Area Pageant. She also participated in competing for the Miss West Virginia beauty Pageant in 1997 and 2000, where she didn't win the crown but surely won the hearts of the judges and audience.
Fox News - Net Worth, Salary
Molly Line is widely recognized for being a fantastic Fox News presenter. But before joining the Fox News Channel as a Boston-based correspondent in January 2006, she worked for several other television channels.
Her career in the news industry started when she joined WDTV, in Bridgeport, West Virginia, working as a photographer and a reporter as soon as she graduated with a degree. Molly also worked as an anchor/reporter at WXXA in Albany, New York from 2002 to 2003.
Don't Miss: Audrina Bigos Bio, Age, Husband, Salary
After working at WXXA, she went on to work for WFXT (Channel 25) in Boston, Massachusetts from 2002 to 2005 as an anchor/reporter. Years of struggle led her to join the top American news channel where she has been working for around 13 years now.
With all the contributions she made, there's no doubt that Molly amassed herself a net worth of millions.