Mary Beth Rose is a host at Quality Value Convenience (QVC), an American shopping TV network that is specialized in televised home shopping. With more than three decades of contribution at QVC, Mary is a renowned personality among her customers and within the company. 
Mary Beth Roe's Bio: Age & Family
Mary Beth Roe was born on 10th August 1959 in the United States of America.
Both of her parents have passed away. On a Facebook post dated 15th November 2013, she wrote that her father had passed away at the age of 94.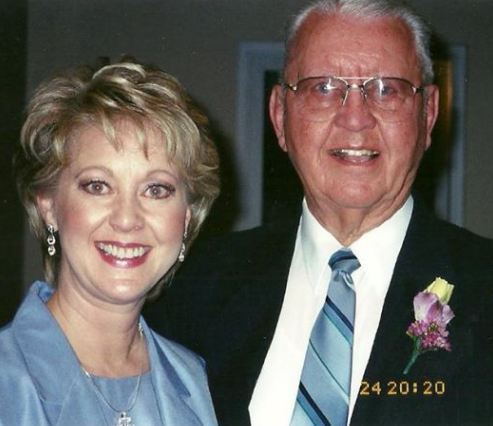 Mary Beth Rose with her father on a photo shared on 15th November 2015 (Source: Mary Beth Rose's Facebook)
Mary can be found talking about her demised parents frequently. On an article published on QVC's website on 15th June 2014, remembering her father on Father's Day, she praised her father for his love and also wrote that she was the luckiest girl in the world for having such a father. Additionally, she also shared her father's recipe of Great Grape Tapioca Pudding. Mary also has a younger brother named Jon. 
Married To Husband 
Mary Beth Roe is married to her husband, Mark. The couple is parents to four adopted children; three sons Eric, Cory, Ryan, and a daughter named Elizabeth Grace.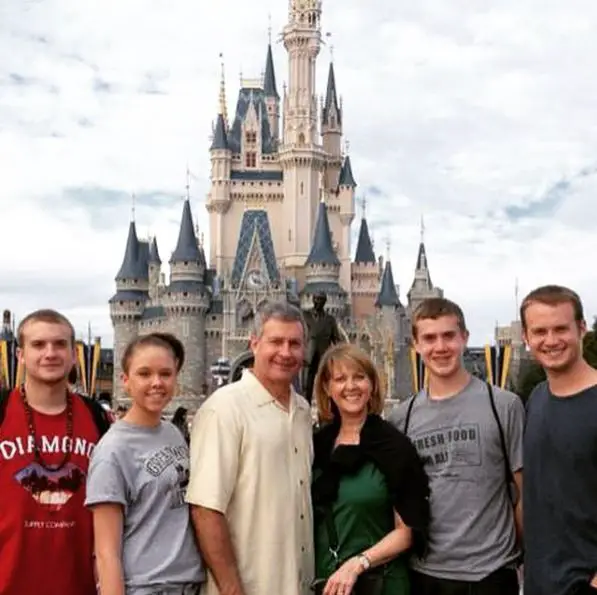 Mary Beth Rose with her husband and adopted children on a photo from 2012 (Source: Mary Beth Rose's Instagram)
On 17th April 2018's Facebook post, Mary shared a beautiful picture with her husband celebrating their 35th wedding anniversary. In the post, she further revealed that with time their love for each other is growing more and more. 
Children & Grandchildren 
Mary Beth Roe and her husband first adopted three sons. However, they soon realized the absence of a baby girl in their family. So they also adopted a girl and named her Elizabeth Grace. 'Elizabeth' was taken from Mark's mother's middle name and Mary's middle name and 'Grace' as a precious gift from God which they though they don't deserve. 
Both Mary and her husband grew their children with unconditional love and acceptance, with a sense of belonging and as their own child.
Now, one of her adopted sons, Eric is married to Alice. They got married in London. Eric and Alice have blessed with three sons; elder ones are twins and the younger one is named Nathaniel. 
Know More About: Bill O'Reilly Wife, Divorce, Children and Net Worth
Another son, Ryan is a graduate with a degree in TV Production. He works in the entertainment industry and practices as a stand-up comedian along with performing in various theatre dramas. 
Her daughter, Elizabeth is also grown up. On 29th January 2019, sharing a picture with her daughter on Facebook, she wished her a happy 20th birthday. Additionally, she also expressed her love and how much she is important to her. 
Elizabeth began riding horses from the age of seven. Since then, she has participated in various small competitions at local farms to larger competitions in Vermont and Culpepper in Virginia.