Born in Melbourne, Australia, Lauren Phillips' talent and skill provided her with an opportunity to work in the USA and Canada. A reporter, model and TV presenter, all-in-one, Lauren Phillips is most famous as a co-anchor of the Warner Bros. series, Kids WB. She has appeared on several other TV shows. Honored as the national ambassador for the Australian department store, Myer in 2010, Lauren collaborated with many major names including Calvin Klein Jewellery, FILA, and Netball Australia during her modeling career.
Now, Lauren hosts Channel 9's Australian Women's Weekly Christmas and Easter network specials.
Lauren Phillips Bio, Age
Lauren Phillips was born on 16 January 1987 in Melbourne. She regularly posts pictures with her family members, including her grandparents, which reveals that she is very close to all of them even at the age of 31. Lauren believes she bears a close resemblance to her mother, Liz Coningsby. Lauren is also very close to her maternal grandmother, Margaret Coningsby and her younger brother Bo.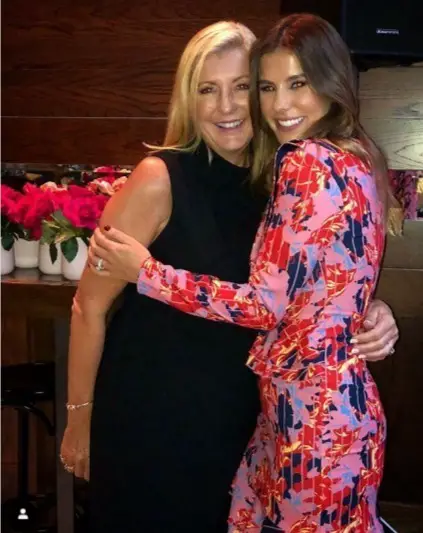 Lauren Phillips wishes her mother on Mother's day on 11 May 2018 (Photo: Lauren Phillips' Instagram)
Music producer and guitarist Bo was involved in a physical fight with actor Malcolm Kennard in 2016, which led Bo to be seriously injured. Lauren was very disturbed by this dispute, but Bo recovered after a few days.
At 32 years of age, Lauren stands at the height of 5 feet 10 inches (1.55 meters) and flaunts her beautiful body on her social media sites.
Her Dating History
Lauren Phillips found love for the first time in the industry when she started dating Gary Ablett Jr, a professional footballer in 2002. The couple seemed to have incredible chemistry. After seven years of togetherness, the two began having problems in their relationship. They eventually broke up in 2010, but then reconciled and tried to work out their differences. The on-again-off-again couple finally ended their tumultuous relationship in 2012 after nine years of togetherness.
After few months of the split, rumors of Lauren and Kris Smith's relationship started to blow up on the Internet. As the story went on, Lauren's affair with TV presenter Kris Smith caused him to break up with his then-girlfriend Dannii Minogue. Lauren publicly denied the rumors and said she was not involved in Kris' personal life at all.
Lauren Wedding, Engaged
At the end of 2012, Lauren met Lachlan Spark, Managing Director of SPARKlabs Creative Production. The couple kicked off when they both met on the same concert and started dating.
Everything seemed to be perfect for the couple, and Lachlan Spark even moved to Melbourne from his hometown Sydney, just to spend more time with Lauren. The lovebirds regularly posted lovey-dovey pictures of their vacation together.
After four years of dating, the couple felt that they were more than just made for each other. Lalchan proposed Lauren on a coastal cliff at Rottnest Island near Perth, Western Australia in January 2016. After getting engaged, Lauren couldn't wait to show off her beautiful platinum round cut diamond ring to her fans.
Following the engagement, the couple decided to get married in December 2017, after spending half a decade together. The wedding was beautiful and lavish, and the couples shared their "I dos" in the Mornington Peninsula, Melbourne. Working for the ceremony before two months, Lauren was extremely delighted and very thrilled about spending the future with her handsome husband.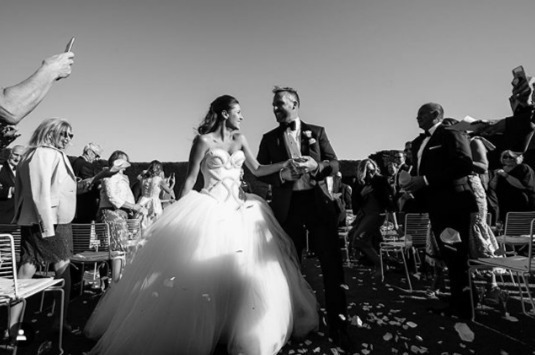 Lauren Phillips weds Lalchan Spark on 10 December 2016 (Photo: Lauren Phillip's Instagram)
However, even after celebrating a fairytale wedding, the couple did not last long. To everyone's surprise, a TV reporter revealed that the marriage had ended. In fact, it has now come to light that the couple filed for divorce just after two months of their wedding.