Jourdan Miller is an American model and actress who rose into limelight after winning the 20th circle of America's Next Top Model in 2013. Famous magazines and advertisement companies approached her for modeling and ads after she rose into limelights.
Jourdan, who stands at the height of 6 feet 1 inch (1.85 meters) has faced a lot of hardship while climbing the ladder of her career. But her calmness, commitment, and continuous hard-work made sure she reaches the top of the ladder.
She was recently seen while making an appearance on BTV's "Best Week Ever" and "OK!TV" in 2019.
Jourdan's growing career has helped her to secure a fair amount of net worth to maintain a comfortable lifestyle. Moreover, even though Jourdan has not disclosed her total net worth, she attained a contract of a $100K ad-campaign with Guess following her 2013's America's Top Model crown.
Jourdan Miller's Married Details
One of the most loved divas from America's Next Top Model, Jourdan Miller, embraces immense beauty and great modeling skills. Due to her talent and excellent performances in the modeling show, she deservedly won the title of Top Model in 2013.
Although she had won the title of significant modeling show, she was not in the phase of celebrating her achievement as she was overcoming from her broken marriage at that time. 
Read About: Bryiana Noelle Flores Age & Ethnicity | Parents, Net Worth
Jourdan Miller, who got married at the age of 18, went through hardship as her husband was very abusive and harsh on her. The action of her husband is considered the main reason for her divorce as she got divorced in the same year of her marriage in 2013.
However, Jourdan, who received an apology letter from her ex-husband after their divorce expressed that she was glad that she was able to go through something so tough at such age because it had made her stronger. 
Moving on, Jourdan found someone to rely on shortly after she won her Modeling Title in 2013. Although she has not disclosed his details, she expressed her happiness of finding her soulmate through her conversation with 'The New Paper'. She explains her joy saying that her "handsome" man respected what she went through in the past and agreed to be her good friend till she really wants to be in a relationship.
The equation between them really worked well which inspired them to decide for their marriage. According to the same article, she got married to her now-husband in December 2013 and looks forward to living with him for the rest of her life.
As of now, there is still no detail of her husband's identity, even though she is secretly enjoying her married life.
Her Bio, Family
Jourdan Miller was born on 6th October 1993 in Olympia, Washington. However, her family moved to Bend, Oregon, where she was raised with her two sisters as per her bio.
Jourdan, who is famous for her work, has kept the details about her family very private as she prefers to maintain a family life away from unnecessary public's attention.
You Might Like This: Emma DiGiovine Bio, Age, Net Worth, Jesse Watters
However, Jourdan is very active on her social media, especially on Instagram, where she likes to interact with her fans regularly by updating her work schedules and promoting brands. Her fans also keep a keen interest in following and getting updated about the diva.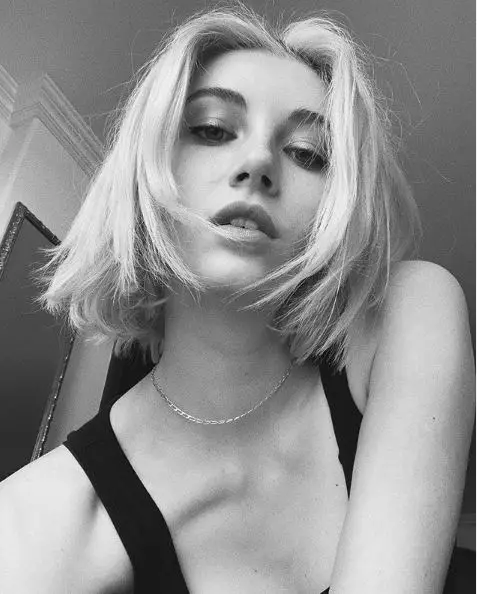 Jourdan Miller sharing a selfie while interacting with her fans through Instagram on 21st august 2019. (Photo: Jourdan Miller's Instagram)
Furthermore, the 25-years-old model studied at Mountain View High School in Bend for her high school education before appearing on America's Next Top Model.