Jill Bauer is an on-air television personality, social influencer, creative consultant and media trainer.
She is currently a founder of the Greater Philadelphia Area-based organization, Just Jill. It offers creative consultations aiming to aid in marketing, branding, and product development, positioning, and placement. Further, it serves in sales training and guidance on effective soft-selling so as to corporate clients and small businesses.
Jill Baurer's Bio: Family (Parents)
Jill Baurer was born on the 6th of April 1968. Her father, who used to be an entrepreneur, is no longer alive.
More Of Empowered Women: Daniel John Gregory Bio, Married, Husband, Family, Occupation, Net Worth
On 17 June 2019, she shared a throwback picture with him, of the time in London in 1996.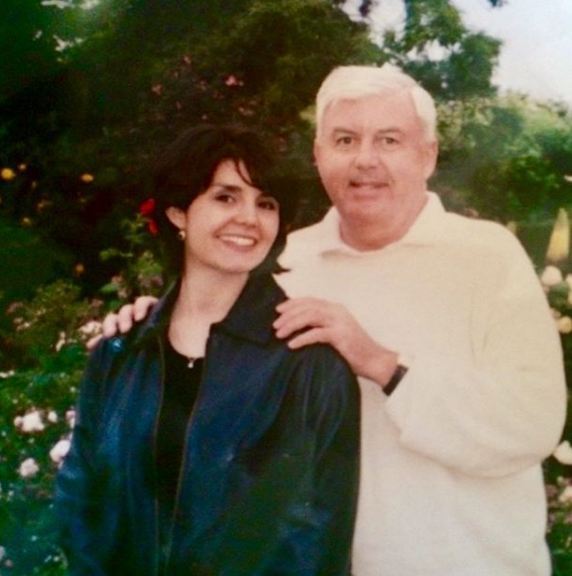 Jill Baurer wishes her father on Father's Day on 17 June 2019 (Photo: Jill Baurer's Instagram)
She revealed that she is like her father in many ways– strong-minded, direct, loyal, and a "total marshmallow on the inside."
Education & Career
Between 1985 and 1989, Jill Baurer completed her Bachelor's degree in Broadcast Journalism from the University of Missouri in Columbia.
Fresh-off her graduation, she started working as a weekend anchor at WLFI-TV18 in West Lafayette, Indiana. The job lasted until four and a half years.
Again, in December 1993, she joined QVC as a senior program host. She stayed with the network for 25 years and 7 months before launching her own company and embarking on a journey as an entrepreneur from June 2019.
Married Life With Husband
Jill Baurer has been married to Dough since 18th October 2003.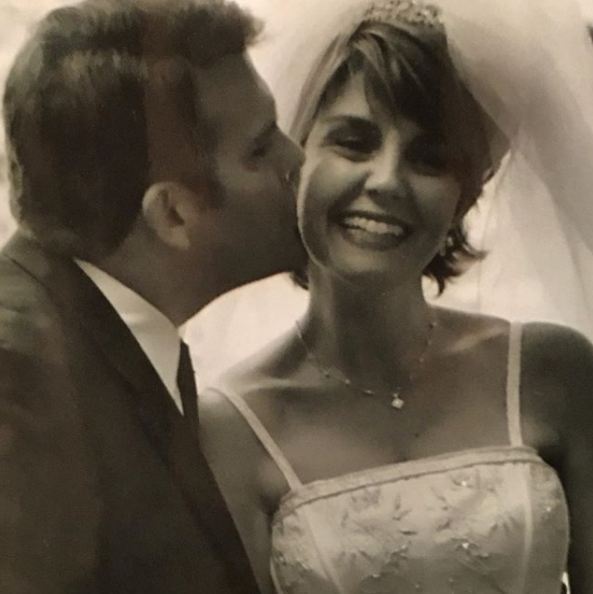 Jill Baurer celebrates 16th wedding anniversary with her husband, Doug on 18 October 2019 (Photo: Jill Baurer's Instagram)
"You are the rock of our family, and we'd be nowhere without you"– Jill wrote on her Instagram as she wished her husband on their 16th wedding anniversary.
Get To Another Entrepreneur: Juanita Vanoy Wiki Reveals Huge Net Worth At Age 59! Explicit Biography
Together, they have two children, a son named Trevor and a daughter, Kiley.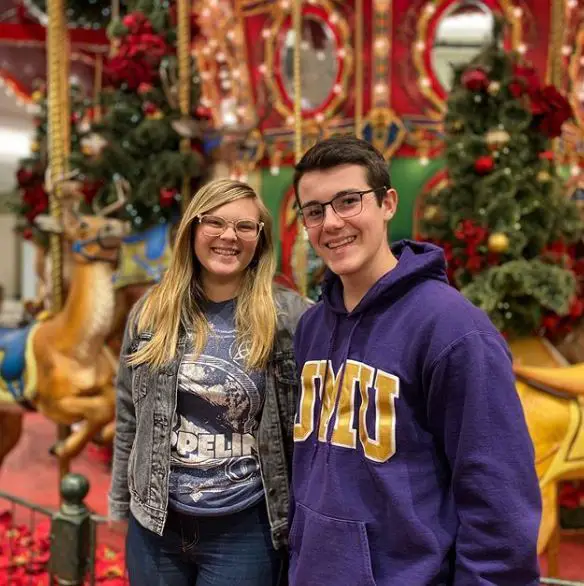 Jill Bauer enjoys Christmas shopping with her son and daughter on 22 December 2019 (Photo: Jill Bauer's Instagram)
Kiley is her step-daughter. But then Jill has never been heard referring to her as her step-child. It is, in fact, in the comment section of the mother-daughter picture that people appreciated her for loving Kiley as her own.
More Facts on Jill Baurer and her Family
Her social media bio reads "go-to gal" for all things concerning home decor, cooking, entertaining, gardening, and everything in between. She writes all about it in her blog titled, Just Jill.

Her grandmother's name is Geneva.

On 29th August 2019, she wished her mother on her birthday.

Her son Trevor finally made it to his school's basketball team in early-December 2019. Also, in August, just when he was about to head into the new school year, he went braces free (after eighteen months).