Jennifer Valentyne is a popular Canadian television personality who has won millions of hearts with her soothing voice and her beautiful face. She is well recognized as a co-host of Global Toronto's morning television news program Global News Morning.
Along with that, she is also well received for co-hosting The Parenting Show on sister radio station Global News Radio 640 Toronto.
Personal Life Of Jennifer Valentyne
Jennifer and her boyfriend Greg Valentyne shared their wedding vows on 28 January 2000 at Casa Loma.
Surprisingly, there was no marriage proposal, as the lovebirds decided to get married after Jennifer was pregnant with the couple's first child, Jackson. Moreover, they soon welcomed their daughter, Georgia as their second child after tying the knot.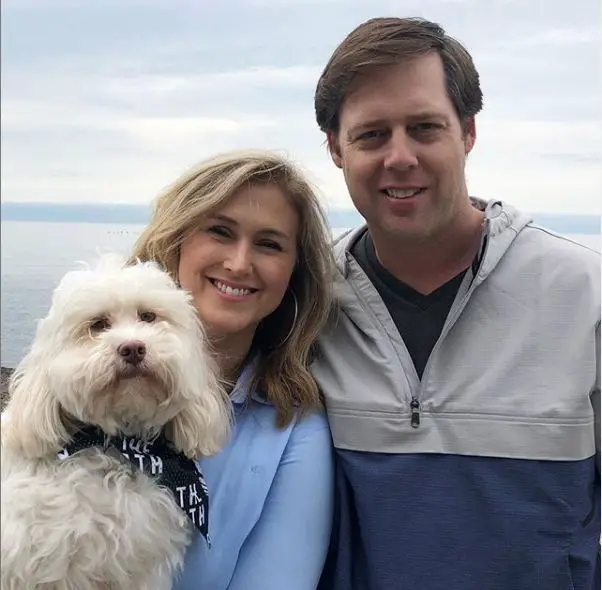 Jennifer Valentyne poses with her husband on 17 June 2019 (Photo: Jennifer Valentyne's Instagram)
Talking about their first encounter, Jennifer and her husband first met each other on the sets of Breakfast Television. Both Jennifer and the young intern cameraman soon became very acquainted with each other and as a result, they quickly founded a special relationship of friendship on and off the sets.
Wedding Details Of Another Television Personality: Survivor's Amber Brkich [Rob Mariano's Wife]: Personal Life & Net Worth
In an interview with Trento in 2012, Jennifer narrated how she joked with her roommate about Greg liking her who is five years younger than her. However, the table turned when Greg confessed he liked someone but he didn't know how to tell her. At first, Jennifer was over cloud nine as she thought he was talking about her. But her heart went into her stomach when the man she liked took the name of another girl. However, she soon got hold of herself and tried to act cool but the fact that she liked him was written all over her face.
After three days of confession made by her cameraman, Jennifer's company had organized its annual holiday party at the Docks. Interestingly, the host and the camera guy became one soul without a proper proposal the very day. Jennifer found the man of her dreams on a very dramatic way because according to her;
" By the end of the night, most people had left the bar and we were alone. And then he said something that changed my life. Greg said he was the best kisser, and if I kissed him, I wouldn't regret it because it would be the best kiss of my life".
Jennifer couldn't believe her ears and stop thinking how confident he was with the thing he said. So, she could not stop herself from kissing him. She accepted the fact that he was the best kisser and today they are the finest couple in town. 
Jennifer Valentyne's Husband (Bio)
Jennifer Valentyne's husband Greg Valentyne is a producer of the show Mother-Daughter Date which ran successfully for two years from 2017. Now, her husband is working for the follow-up event of Mother-Daughter Ultimate Date for the year 2020.
Another Television Host: Cynthia Loyst [CTV's The Social's Co-Host]: Bio, Married Status & Family
Besides his producer image, he is also a videographer, freelance Camera Operator, and the CEO of Southpaw Beverage Company since May 2015.
Some Quick Facts About Jennifer Valentyne
Jennifer is a euchre player and a passionate gardener. 
She has an elder sister named Sandy. 
Jennifer discontinued the morning show Breakfast Television after working for 23 years. She decided to quit the show as it was going in a completely different direction.