Jake Pavelka is an American commercial pilot and television personality. He is best known for appearing on the fourteenth season of an ABC's dating and relationship reality TV show The Bachelor.
Besides that, Jake has also participated in The Bachelor's spin-offs like The Bachelorette (2009-2016) and Bachelor Pad (2010-2011) and other TV shows like Dancing with the Stars (2009-2010), and Entertainment Tonight (2009-2010).
Jake Pavelka's Bio
Jake Pavelka was born as Jacob Lynn Pavelka on 27th January 1978 in Dallas, Texas. He is the middle child of the three sons born to his parents; Sallie Lanell and James Lynn Pavelka. His sibling brothers are Jason and Matthew; both of them are married now.
Also Read About: Richard Trethewey Wiki, Age, Married, Wife, Divorce, Family, Net Worth
In Denton, Texas, Jake attended the University of North Texas. Later, he joined Embry-Riddle Aeronautical University in Daytona Beach, Florida, where he studied Aerospace engineering, which led him to become an airline captain and flight instructor at the age of 23.
Details On His Dating History
Tanya Douglas: Jake Pavelka dated Tanya Douglas before appearing in the reality show, The Bachelor in January 2010. According to TMZ.com, Tanya claimed that their relationship was not over after the show too. However, Jake said in a statement with E! News that they were in a relationship prior, and it was over before he came to the show.

Vienna Girardi: Jake and Vienna Girardi both appeared in the fourteenth season of the reality show, The Bachelor in 2010 and were engaged. The couple got separated in June 2010.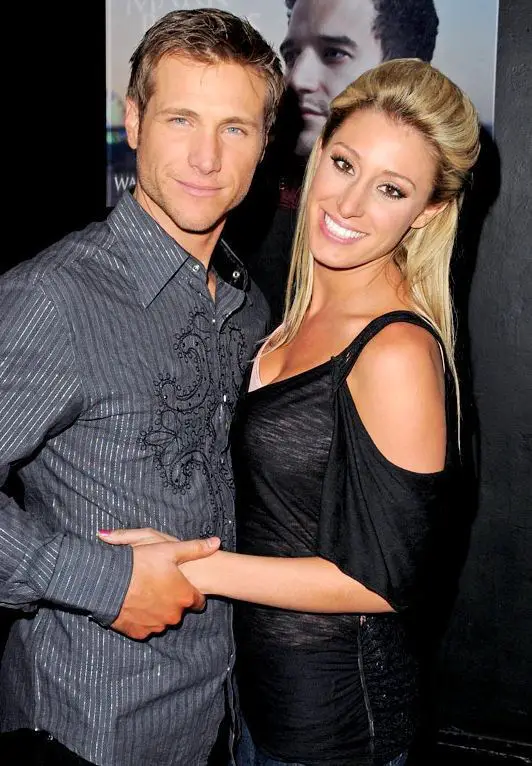 Jake Pavelka with his ex-fiance Vienna Girardi (Source: HollywoodLife)
Following the separation, there were rumors that Vienna cheated on Jake with actor Gregory Michael. However, according to E! News, it was also said that Vienna and Gregory first met at Children's of Orange County's Oncology Prom, which was after Vienna and Jake split.
Meghan Jones: Jake dated Dallas-based wedding planner Megan Jones during late 2010. The couple first came public at Dancing's 200th episode extravaganza.

Ashley Ann Vickers: During late 2011, Jake was in a relationship with Ashley Ann Vickers, a model, public speaker, and contestant on CMT's Sweet Home Alabama. The couple met on the set of the CW show, H8R.

Kristin Chenoweth: Jake dated stage actress Kristin Chenoweth since October 2012 after they met on an award show for Hallmark where Kristin was hosting, and Jake was presenting an award. They were separated in February 2013. 

Tiffany: In 2018, Jake dated Tiffany, an attorney from Arkansas. He first met his partner, Tiffany, while he was working out at a Dallas gym.