Firass Dirani has been working in the film and television industry for more than two decades. The vast experiences and versatilities in roles, over the years, only added up to his passion for being behind the camera.
Looking back, it was playing the lead character 'King of the Cross,' also known as 'John Ibrahim' in the highly acclaimed Australian television series Underbelly: The Golden Mile (2010), that proved to be a turning point of his career. The performance also won him two Golden Logie Awards.
Firass Dirani's Age, Family
Firass Dirani stands at a height of 5 feet and 6 inches (1.68 meters).
He was born on the 29th of April 1984 in the western Sydney suburb of Werrington in Australia.
Of Actor Born In Australia: Luke Cosgrove Wiki, Age, Parents, TV Shows, Who Is His Girlfriend?
His parents, Fouad Dirani and Sobhia Dirani traveled by boat from Lebanon to Australia in 1969, without knowing a word of English. His father struggled to make a living; to provide a good education for Firass and his two older brothers.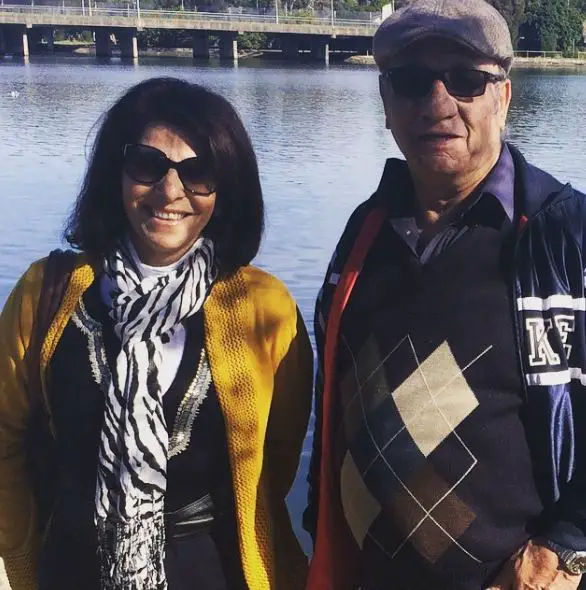 Firass Dirani's Father, Fouad Dirani and mother, Sobhia Dirani visited their son on 23 June 2015 (Photo: Firass Dirani's Instagram) 
As a teen, Firass worked as a check-out operator at his father's convenience store in Blacktown, where he would do it all: from unpacking bread and bagging groceries to sweeping the floor.
His parents really wanted him to do the Law degree, and Firass even got the entry notice for Business Law at the University of Western Sydney. However, despite a lot of shouting, that went by in the house, it was clear in his mind that he wanted to do the acting, instead. So, he went to the performing arts school, ACTT, in 2001, and later in 2014, he relocated to New York City, where he studied at the Atlantic Theater Company.
Married Or Dating Girlfriend?
Back in January 2015, Firass was rumored to be dating Camilla Franks, a kaftan designer, and the speculated couples sharing snaps of one another in their social media only added fuels to the existing tales.
The pair took to Instagram plenty of cozy-shots from the 2015's New Year's Eve and New Year's Day celebrations, one of which included them hugging, as the clock stopped at midnight.
Days later, speaking to Daily Mail Australia, Firass had coyly confessed– "We may or may have not," referring to the midnight kiss.
At the same time, denying the romance between them, he added that he and Camilla were just friends– they partied together, and that was it. Further, he revealed how both of them had been friends for twelve amazing years and went to acting school together.
Also, Raised In Sydney: Daniel Lissing Married, Wife, Gay, Girlfriend, Dating, Bio
Since then, the Firass and Camilla relationship, or Firass's dating life as a whole, stay unreported.
Previously, in 2006 he briefly dated his Power Rangers: Mystic Force costar Melanie Vallejo.
Movies & TV Shows
Firass Dirani secured the lead role of 'Justin Baynie' in multiple Logie Awards winning Australian comedy series House Husbands. The show premiered for the first time in 2012 and ran successfully until the Nine Network canceled its sixth season in February 2018.
More of his television credits would be, East West 101, The Straits, Mr Inbetween, Kick, The Potato Factory and that of movies would be Science Fiction Volume One: The Osiris Child, Hacksaw Ridge, Killer Elite, The Combination, Crooked Business, The Marine, amongst many others.