Each year a lot of outsiders come to test themselves with the extremities of nature and enjoy the beautiful landscape of Alaska. However, it is challenging for those who are looking to live a subsistence life. Alaska proffers real-life challenges, but Erik is living his dream. Erik Salitan is a professional hunter and registered guide in Alaska who is flourished by the wilderness of Alaska.
He is known for appearing on Life Below Zero, a National Geographic documentary series together with his wife. Off-the-screen, he owns his hunting and guiding business. During the off-season, he hunts, fly-fishes, and traps in the Alaskan bush.
TV Shows: Life Below Zero
Hailing from Wiseman, Alaska, Erik Salitan and his wife first appeared in the first season in 2013, premiered on the National Geographic Channel. He first moved to Alaska at the age of 18 to escape the monotony of a factory job.
Check Out: Fred Hurt [Gold Rush] Wiki Reveals Age, Net Worth, Married Life & Son
In the show, he was seen eating only meats he hunted and harvested himself, and heated his house solely with firewood he chopped from surrounding trees. For the next few seasons, they appeared on-and-off before leaving the show in 2016. It is also not known whether Erik and his wife will return to the show in the near future.
Now, Erik, who has turned his dream into business, is an owner and operator of Bushwhack Alaska Guiding and Outfitting. Back in 2018, Erik split his time between his house in Wiseman, Alaska, and the Alaska Peninsula.
Married To Wife
Erik is married to Martha. The couple shares a son named Lucas, who attends school in Alaska. In addition to spent time with their son, they chose to leave the show Life Below Zero.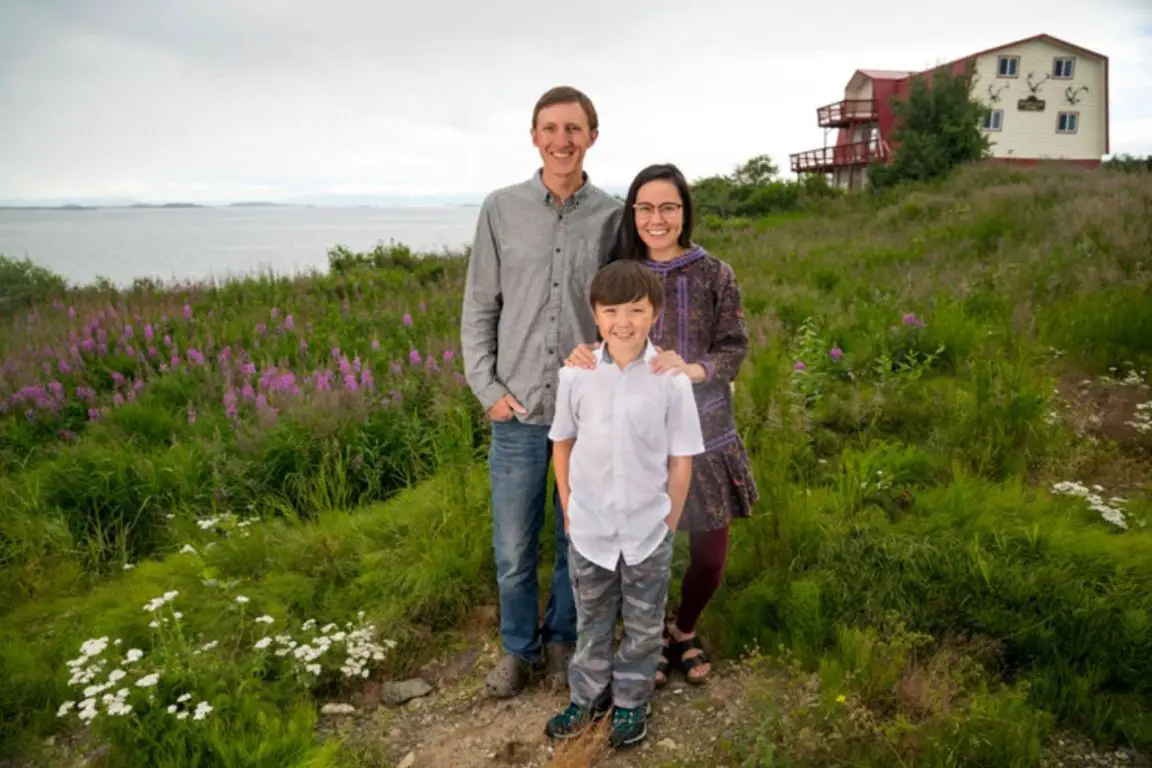 Erik Salitan with his wife Martha and son Lucas (Photo: bushwhackalaska.com)
On the other hand, Erik and his wife also operate the Talarik Creek Lodge, a cottage that offers tourists a picturesque view of Lake Iliamna in the epicenter of Alaska.
Wife Martha
Erik's wife, Martha, is a lifelong Alaskan hails from Illiamna. She is a second-generation sport fishing operator who worked in her mother and father's fishing lodge her entire life. Martha also possessed an invaluable knowledge of the area, the lake, and all its tributaries.
Explore Trending Topic: Who Is Ysabelle Capitule? Facts On Her Personal Life & Family
Besides, outside of her day-to-day work, she is a full-time mother and in charge of keeping her husband and all the other guides in line.