As the people continue to learn and embrace human identity complexities, it is essential to highlight the normalcy that regardless of their minority status, people with non-regular identities are just people too. One of these identities is the transgender and gay community who has been leading the fight in the world's understanding and tolerance of the LGBTQ community. In showing the possibility that transgender people can also lead fulfilling lives, some of them have gone on to become famous faces in the world.
One such faces happen to be Candis Cayne. She came into limelight after being the first transgender actress to portray a transgender role in primetime on ABC's Dirty Sexy Money.
Age, Bio
Candis Cayne was born a boy named Brendan McDaniel on 31 August 1971 in Maui, Hawaii. Her parents are named Gary McDaniel and Patrica Relles. She also has a fraternal twin brother named Dylan McDaniel.
Candis attended Maui's Baldwin High School and graduated in 1989.
Childhood Memories
Candis was different than her fraternal twin brother from a young age. Her brother had a great mind and played football and went on to get a football scholarship at Linfield College in Oregan. Whereas, Candis used to hang out with her girlfriends and played with Barbie dolls.
Interesting: Michelle Hendley Bio, Dating, Transgender
Due to Candis' different behavior, she was bullied in school, mainly by the boys. They would call him gay, and their behavior was very rude towards him. However, Candis' parents were very liberal and remained supportive of who he wanted to be.
Transition Journey
Candis transitioning circa began in 1996 at 24-year-old. She obtained black market hormone pills from a transgender club doorwoman and got her surgery done in Guadalajara, Mexico. After the transition, when she called her parents and told about her surgery, her dad said,
 'Well that makes so much more sense, you being a woman rather than a gay man, 'cause I never saw you any other way and now it totally works.'
Candis further added, saying; her brother was also comfortable with the change.
Moreover, before discovering what it meant to be transgender, Candis used to consider herself as a drag queen.
Relationship Details
Candis was dating a DJ named Marco McDermott. The two first began their relationship in 2002, and they also planned on getting married.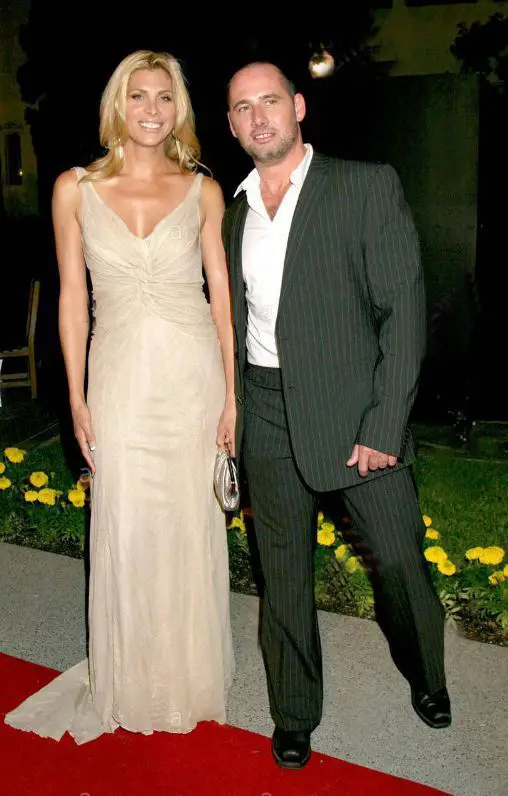 Candis Cayne and Marco McDermott on the premiere of ABC Television's Dirty Sexy Money (Photo: alamy.com)
While in a relationship, Candis was not only a loving and faithful girlfriend, but also she helped Marco raise his daughter, Satori (from his previous relationship).
Sadly, in 2010, Candis and Marco ended their relationship.
Quick Facts
Candis stands at the height of 5 feet 10 inches (1.78 meters).
She was rumored to be dating Caitlyn Jenner. However, both Candis and Caitlyn denied the rumors.
During an interview with US Weekly, Candis said she is only interested in men.