Zina Garrison is a former gold medalist tennis player, who won a bronze medal in 1988.
Her achievements in the tennis court are an inspiration for the younger players. Zina, who went to the finals of Wimbledon in 1990, had the highest career ranking of 4 in the world.
After retiring from tennis in 1996, she continued to be part of tennis indirectly by coaching and training fresh talents.
As of 2019, Zina runs a non-profit tennis academy, Zina Garrison Academy, where children of all races and backgrounds are educated for free and trained to play tennis.
She raises funds to manage the overall expenses and growth of the academy for the betterment of children. 
Her Bio: Age, Family Details
The famous tennis champion, Zina Garrison, was born on 16th November 1963 in Houston, Texas.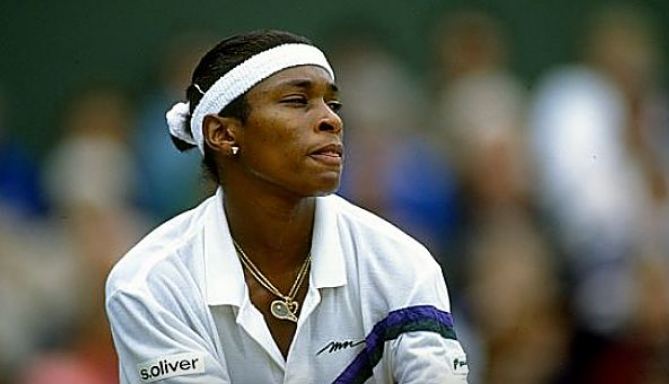 Zina Garrison during the London Wimbledon in 1990 (Photo: Martin/Allsport)
Zina Garrison had sorrowful family times while she was growing up. She lost her father early when she was five months old. It is absolutely different feeling growing up in the absence of your father; actually, it feels terrible. 
However, Zina was raised by her mother, Mary, along with her six siblings.
Zina's mother, Mary, had acute diabetes for years, which eventually took her away as well from her children. Mary passed away in the year 1983, which left Zina and her siblings in substantial emotional pain. 
Read More: Mark Simone Married, Wife, Single, Bio, Age
Zina has not been entirely open about her family background, which can reveal more about her parents or family members.
This might be because she doesn't want to recall all the sad moments that she faced by the loss of her parents early in her life. 
Zina Garrison Married To Husband?
Well, if you want to know whether Zina Garrison is married, the answer is yes, she "was." 
She was married to Willard Jackson, a sports public relations officer, whom she had met through a mutual friend. 
Zina and Willard, however, separated after Zina found out that her then-husband was cheating on her. Though it was a tough call for her, she called the relationship with her husband quits in 1997 after eight years of union. 
At the same time, she had retired from her professional career with physical problems.
And when the physical issues blended with the emotional suffering of a broken marriage, she felt totally numb and even attempted suicide. 
Another Tennis Player: Alison Riske Husband, Family, Net Worth
She took an overdose mixture of Sudafed and Tylenol, which was very dangerous. Nevertheless, she survived. 
Moreover, Zina always wanted to have a child of own, but her seperation and her bulimia disorder has kept her away from that wish till now. 
Weight Gain, Net Worth
The big champion tennis player who used to be a fit athlete during her active playing years gained weight after retirement. Her weight was giving her tough times, even while performing daily house tasks. 
Hence, Zina became determined to lose her weight and get fit again.
Meanwhile, she also received a call from NBC's hit reality show, "The Biggest Loser" in 2014.
On the show, the contestant who manages to lose the most weight wins the title. Although she did not win the title, she found inspiration to stay fit and get on the right weight.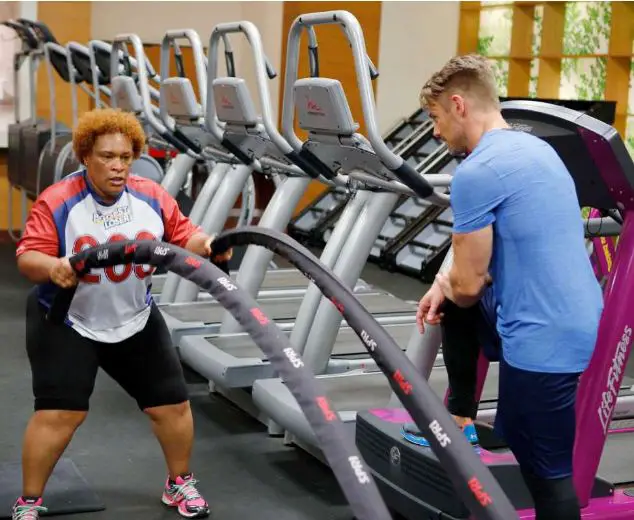 Zina Garrison training with her trainer, Jessie Pavelka on "The Biggest Loser" in 2014 (Photo: NBC)
While joining "The Biggest Loser," she stood at the height of 5 feet 4 and a half inches (1.64 meters) and weighed 120 kg (265 pounds). 
Moving on, Zina has successfully earned a quality lifestyle throughout her career.
Her sporting-career helped her make a good net worth which she invested in her lifestyle. As of 2018, she has secured a total net worth of $2 million.