Ed Hartwell is a former American football player who played as a linebacker for different franchises of the National Football League (NFL). In his professional career, he was first selected by the Baltimore Ravens during the fourth round of the 2001 NFL Draft—played till 2004.
After that, he joined other teams such as Atlanta Falcons (2004-2007), Cincinnati Bengals (3 May 2007-1 September 2007), and Oakland Raiders (2 May 2008-13 August 2008).
Apart from his football career, he also made an appearance as the cast member of the Bravo TV's reality show, The Real Housewives of Atlanta—he appeared in the first and second season of the show.
Wiki: Age Plus Height
Ed Hartwell was born in Las Vegas, Nevada, on 27th May 1978 as Edgerton Hartwell. His birth sign is Gemini.
A Former MMA Fighter: Kenny Florian In A Blissful Marital Life With Model Wife
He stands at a height of 6 feet 2 inches (1.88 meters).
For his education, Ed first studied at Cheyenne High School. After he completed his high school studies in 1996, he went on to attend Western Illinois University.
Ed Hartwell's Married Life: Wife & Kids
Ed Hartwell is married to Tonya 'Carroll' Hartwell.
Their relationship initiated way back from 17th February 2012, but they managed to keep it a secret. Slowly and gradually, they moved their relationship forward. Their bond got more strong after the duo got blessed with a daughter named Sevynn Elíse Hartwell on 19th August 2018, while they were still in a relationship.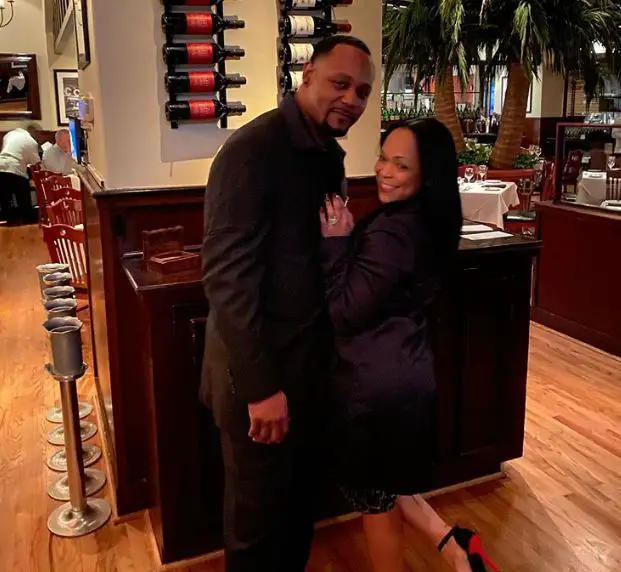 Ed Hartwell with his wife, Tonya Hartwell on 18 February 2020 (Photo: Tonya Hartwell's Instagram)
After six months of having a baby girl, they finally decided to take the next step in their relationship. And, on 17th February 2019, Ed and Tonya shared the wedding vows, among some distinguished guests and family members. Since then, the family of three has been living together.
His Past Relationship
Ed Hartwell was first married to Lisa Wu, an actress, author, and dancer, from 2006 to 2012. From his marriage with Lisa, Ed has a son named Edgerton Hartwell Jr. (b. 2007).
A Reality-TV Actor: Dave Tango [Ghost Hunters] Wiki: Age, Parents, Net Worth
After that, Ed shared the wedding vows with an actress-producer, Keshia Knight Pulliam, on 1st January 2016, while Ed and his current wife, Tonya, were separated from a relationship. Together, they have a daughter named Ella Grace Pulliam-Hartwell (b. 23rd January 2017).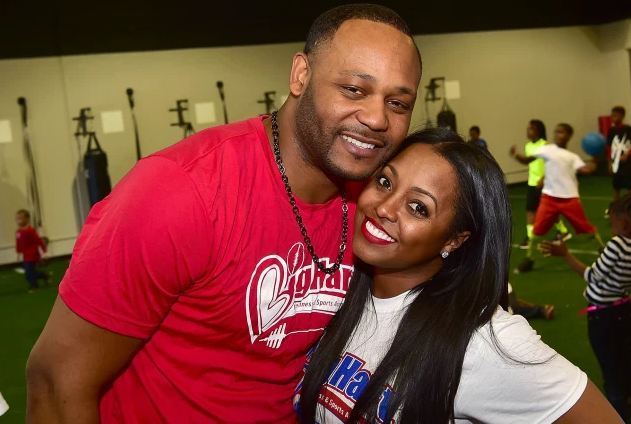 Ed Hartwell with his ex-wife, Keshia Knight Pulliam on 30 January 2016 (Photo: pagesix.com)
However, his marital life with Keshia too ended in divorce on 24th April 2018—both of them blamed each other for divorce. Also, the custody of their daughter was given to the mother, Keshia.
Nonetheless, Ed still has a friendly bond with his former partners and has continued to take care and co-parent his kids.
Net Worth
According to Celebrity Net Worth, the former American footballer, Ed Hartwell has garnered a healthy net worth of $200 thousand.
Five Interesting Facts About Ed Hartwell
Ed Hartwell and his wife, Tonya 'Carroll' Hartwell, celebrated their eight years of togetherness as well as their first wedding anniversary on 17th February 2020.

On 19th August 2019, he celebrated his daughter, Sevynn Elíse Hartwell's first birthday.

In 2010, he was signed by the NFL team named Las Vegas Locomotives.

In 2011, he appeared as a guest in Tyler Perry's TV show called House of Payne.

He had to pay $3,007 to his ex-wife Keshia for the support of his child.