Ed Harding, an award-winning American journalist, has served WCVB for over twenty-five years and made his name among renowned journalists in the nation. 
The news anchor has been married for over two decades to Andrea Harding and enjoys his time together with his family of four, including a journalist son and a daughter. 
Harding Family
The 65-years-old anchor is a proud father to his son and daughter, Adam Harding and Caitlin Harding, from his decades-long marriage with Andrea Harding. 
Catilin is a former teacher, while Adam is a journalist who followed the footsteps of his journalist father and has acquired his education in Bachelor in Science in Communication from Emerson College, U.S.A. Adam is a married man with a son, Parker, and currently works as an NBC New York news reporter.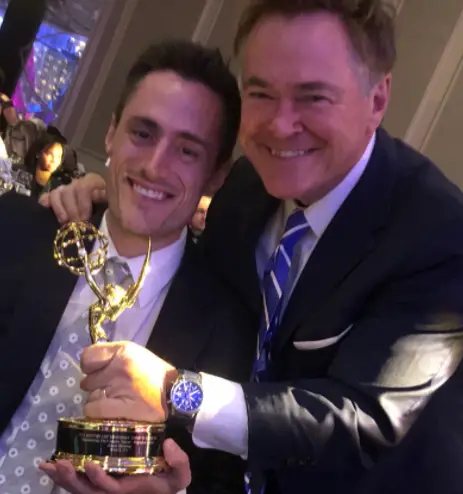 Ed Harding with his Emmy-award-winning son, Adam Harding, at the Emmy Awards event. (Source: Twitter)
Controversial Allegations On Harding's Daughter 
On April 16, 2021, a news report from WCVB 5 came out with a report that said Harding's daughter, Caitlin, was accused of sexual assault against one of her former students while teaching at Hudson middle school. 
The claimed assault is from a decade ago, as per the report, and the 37-years-old pleaded not guilty to the charges. On response to the issue, Catilin's attorney, Brad Bailey, said the allegations were false and further said the sudden rise of the accusation after ten years was questionable.   
Furthermore, during her teaching years at Needham School, Caitlin was terminated because of her abusive romantic relationship with a teacher at the school, as reported. But, Catilin refused to accept the claim and sued Needham for their improper action. 
However, the supreme court released her from the sexual assault case, ordering her to stay away from anyone below 18 and those involved in the case.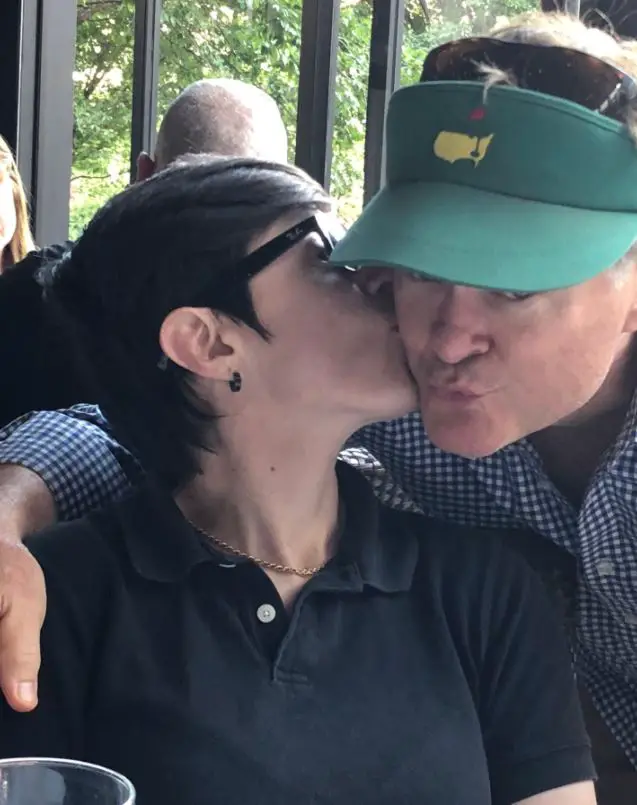 Ed Harding's Twitter post with his daughter, Caitlin, on the occasion of father's day. (Source: Twitter)
Harding's Career At WCVB, His Salary and Net Worth
Harding is a well-known face on WCVB's NewsCenter 5, where he appears as a co-anchor at four, six, seven, and eleven pm shows. He has dedicated over twenty-five years to the network and has won multiple awards for his work throughout the years. 
His hard work was recognized by awarding him with three Emmy Awards for Best Anchor-News and two awards by Massachusetts Broadcasters Association Sound Bites. 
Joining the network in 1988, he began his WCVB journey as a reporter and sports anchor for weekend shows and gradually worked his way up. Before working with WCVB, Harding worked with WISH-TV and WDSU-TV. 
Although it is unclear how much Harding makes from his work at WCVB, as per the source, the salary of a news anchor or reporter estimates around 120,000 dollars annually at the WCVB network.