Keyshia Cole is mostly remembered for her hit singles, but she is much more than that. She is a singer, producer, TV personality and a businesswoman. She has been able to win millions of fans' hearts with her bold personality and good looks, but her personal life has not been all rainbows and flowers.
From being adopted to experiencing a failed marriage, how did Keyshia keep everything in balance and win in life?
Keyshia Cole Dating Boyfriend With A Son
Keyshia Cole found love for the first time in 2009 when she met NBA player Daniel Gibson. Their relationship gave birth to baby boy Daniel Hiram Gibson Jr. on 2 March 2010.
After dating for about eight months and sharing the responsibility of their son together, the couple decided that they were meant to be for the rest of their lives, so Daniel pooped up the question to Keyshia. The couple got engaged on the New Year of 2010 and got married on 21 May 2011.
Keyshia wanted a magical fairytale wedding in Hawaii, so she moved to Hawaii and celebrated the wedding again in September 2011 with her groom and close family members. Keyshia was more than happy to witness her dream come true and was very thankful to her husband.
The entire wedding ceremony was aired LIVE on the reality TV show, Family First.
You May Also Know: Masika Kalysha Baby Details | Bio: Net Worth, Age, Parents Info
Keyshia and her husband were very happy initially, but they started to have problems after the wedding. Even though most of the details were private, Keyshia revealed in a 2014 interview that she and Daniel were going through the divorce procedures, which was finalized only in 2017.
Keyshia is not one of those people who give up on love just after one failure. She soon started dating a young rapper of 23 years old, Niko Khale, who she met on Instagram. The couple was rumored to be together after Niko began posting many pictures with her, but Keyshia herself disclosed the relationship later.
The singer and her rapper boyfriend are still going strong. Keyshia even went on a verbal argument with a fan on Niko Khale's Instagram when the fan was trying to flirt with Niko. Possessive much?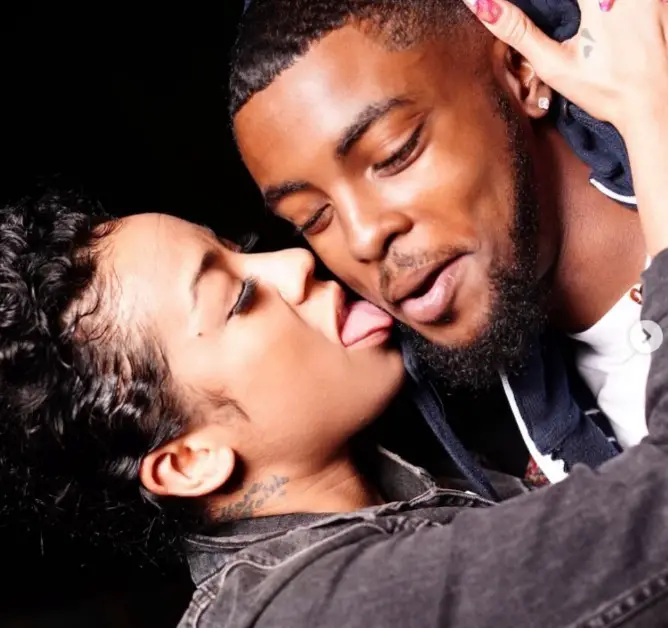 Keyshia Cole tries an intimate pose with her boyfriend Niko Khale (Photo: pintrest.com)
To everyone's surprise, Keyshia announced the news of her pregnancy in July 2018, but she did not reveal the baby father's name. It seems that Keyshia and her boyfriend are ready to raise two children in unison!
While watching the episodes of Family First, it was easy to assume Keyshia Cole had a perfect love life. However, Keyshia had lots of ups and downs in her relationships. She has finally moved on from her unsuccessful marriages and is living the days of her life.
Her Net Worth
Keyshia Cole is a songwriter, singer and a television personality, who started her career in the industry at the mere age of twelve when she met MC Hammer. She worked with some of the most popular names in the industry like Tupac Shakur and Daniel Gibson. Her first album, The Way It Is and her second album, Just Like You, both gained huge popularity and were nominated for several prestigious awards.
After producing five hit albums, Keyshia was expecting her sixth album, Point of No Return to blast the billboards, but the sixth album sold less than 45,000 copies and became her most unsuccessful one.
Apart from producing singles, Keyshia also appeared in some of the reality TV shows that showcased her personal life like Keyshia Cole: The Way It Is, Family First, and Keyshia Cole: All In. She even appeared on Love and Hip Hop: Hollywood for a short period of time.
Keyshia Cole has undoubtedly accumulated a hefty amount of net worth because of her successful music career. Even though her salary is not known, she has a total net worth of $9.5 million.
Keyshia Cole Biological Father & Mother
Keyshia Cole was born on 15 October 1981 in Oakland, California. Her birth name was Keyshia Myeshia Johnson, but she later changed her surname to Cole, taking the title of her foster parents, Leon and Yvonne Cole, who were close friends of her biological mother, Francine "Frankie" Lons.
Peek Into The Life Of: Amina Buddafly Bio, Kids, Mother, Net Worth
The singer only met her biological father, Virgil Hunter in 2016 on the show, Love and Hip Hop: Hollywood, after the paternal test confirmed their relationship. Keyshia shares a close bond with both her biological and foster parents.
Keyshia is very close to her brother Sean Cole (also known as Nutt-So), who is a known name in the music industry.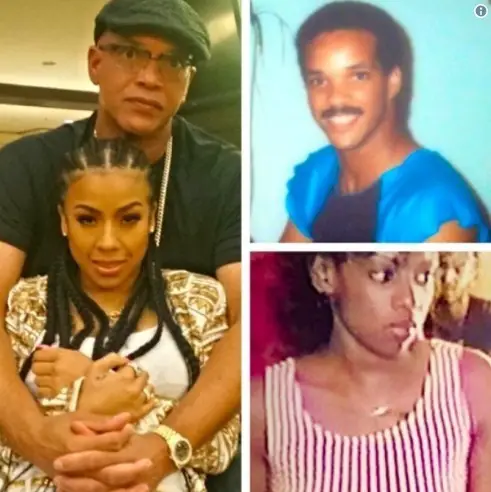 Keyshia Cole spends quality time with her biological father (Photo: Bossip's Instagram)
Even though her biological mother, Francine lost her life to drug trafficking, Keyshia believes that she had a big impact on her life. She respects her mother with everything in her and is proud to be Francine's daughter.
At the age of 37, Keyshia stands at a height of 5 feet 2 inches (1.57 meters).