As soon as Victoria Henley appeared on the TV screens as a contestant model for cycle 19 of America's Next Top Model, the viewers were quick to notice her for her quirky and outspoken nature, along with her striking catwalks and photoshoots.
Another thing that she was most noticed for was her close relationship with her mother, whom Henley calls her best friend.   
Henley's Close-Knitted Bond With Her Mom
Henley and her mother, Lynn Henley, are recognized as the iconic mother-daughter duo. However, the inseparable pair are less like mother-daughter and more like BFFs. 
Whether on TV shows or interviews, Henley never misses to include her mother in her conversations and makes sure to pour her heart out admiring her mother.
While talking about her favorite fashion icon with Sheeba Magazine, the model stated,
"My ultimate icon in style is my mom because she is so effortlessly and naturally beautiful and chic in anything she wears. I've always admired natural beauty, and I think she completely personifies that ideal…"
Hanley gives credit to her mother for her success in modeling and calls her the biggest cheerleader and supporter in her life. 
"My mom, Lynn, has been a constant source of wisdom, support, advice, and encouragement for me, and I am so fortunate to also call her my best friend."
Moreover, Lynn, a professional photographer, also loves to assist her daughter on her photoshoots sometimes. 
Henley often showers love for her mother through her social media posts on several occasions. For instance, she took to her Instagram to wish Lynn Mother's Day on May 10, 2021.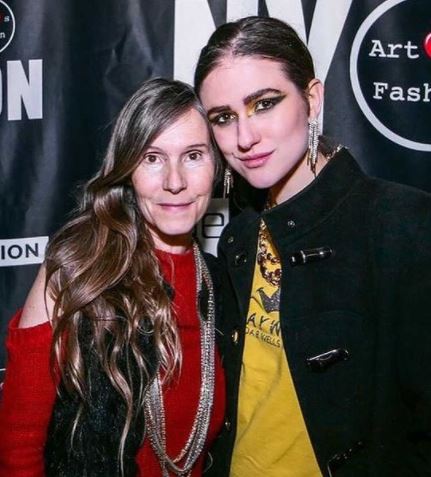 Victoria Henley, with her mother Lynn Henley, attaining a fashion event (Source: Instagram)
She shared a series of pictures with Lynn through the post and added a lengthy, heartfelt caption displaying her affection and appreciation towards her.
Personal life of - A Sneak Peek Inside CaCee Cobb's Wedding Details
Is Victoria Henley Married?
As for her love life, Henley doesn't seem to be fond of a romantic relationship. As a source quoted, the model once said she was not interested in getting a boyfriend. 
Staying true to her words, she has never been spotted with a partner, nor has she been under any relationship speculations to this date. Besides, she seems more engaged in her busy career with different photoshoots and a brand to look after.
A Short Bio 
Born to mother Lynn and father Ross, Henley was homeschooled. With the encouragement of her parents, especially her mom, the model entered the ANTM at the age of 18.
More on - Perdita Weeks Clears All Rumors About Her Husband And Children
And since then, her career in modeling has boomed. The show helped her garner sufficient exposure, which helped her establish her name in the fashion industry. 
She has worked with several prestigious names in the industry, such as Nicole Miller, Seventeen Magazine, Saks Fifth Avenue, Neiman Marcus, and many more. Besides, she has also briefly set her foot in the entertainment and media as a host and a media correspondent. 
Henley is now into her entrepreneurial journey with her company Magni.