"I don't think there is much sexier than when hubby cuts the grass," says the Conservative Talk Radio Host Sonnie Johnson on April 17, 2019, through her Twitter account.
Sonnie has been profiled as a single mother by various media outlets, but her tweets read a different story. So to all who are in search of knowledge about her husband, we got you covered. 
Who Is Sonnie Johnson's Husband? 
Sonnie has successfully managed to keep her personal life away as she does not like to jinx her private life with the cameras and microphones of her professional life. 
However, Sonnie could not stop expressing praises and achievements about her husband and her child on Twitter. Her husband is Michael Perkins, and Johnson usually addresses him as hubby on her socials.  
According to Johnson's tweet about celebrating 20 years of togetherness with her hubby, it is evident that the two have been together since May 07, 2000. 

Sonnie Johnson Tweet About Her Anniversary (Source: Twitter)
The bond that the two share is pretty impressive, but their initial dating life was also one of a kind. 
On one of her tweets from August 15, 2019, Sonnie explains how her husband closed the door on her to open another for a pregnant lady, and his kind gesture made her fall in love with him even more. 
She ended the tweet by saying, "I'll love you forever," and she kept her words as the two are now on their 21 years of togetherness.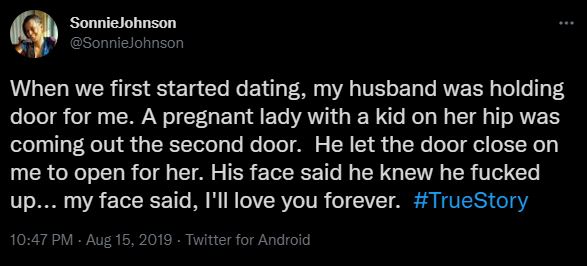 Sonnie Johnson Talking About Her First Date With Her Husband (Source: Twitter)
Sonnie's husband is loved and adored by her followers as well; Well, who wouldn't? As she never fails to express her gratitude and happiness along with her tweets about Michael.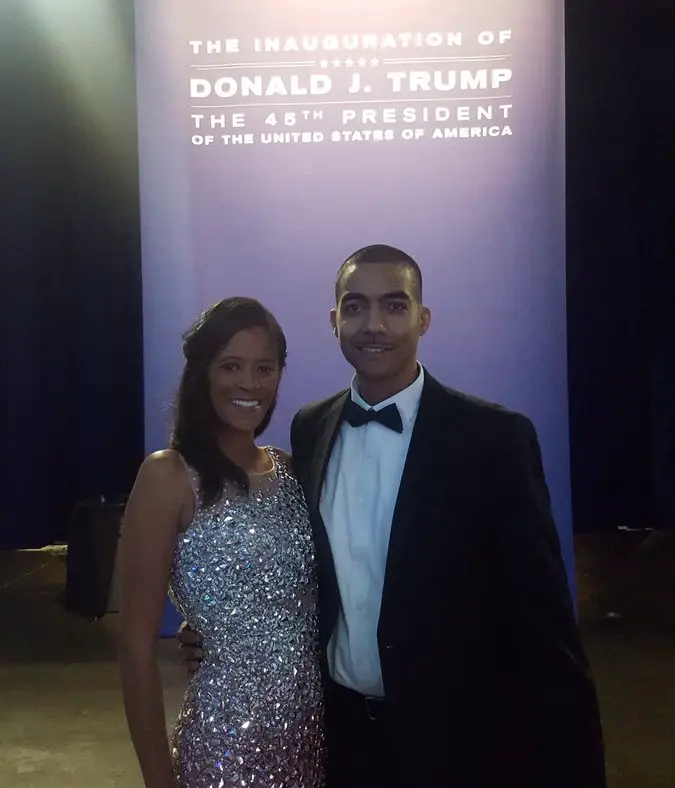 Sonnie Johnson & Her Husband During The Inauguration of Donald Trump (Source: Twitter)
The duo is blessed with a daughter as well. According to her mini-bio in IMDb, her daughter was born around 2005.
Johnson's family life is quite amazing, and when it comes to her professional life, it is equally rewarding as well. 
You might be interested in: CNN Analyst Joey Jackson Welcomes A New Family Member
Johnson's Blissful Career
Sonnie became president of the Virginia chapter of the Frederick Douglass Foundation in 2010, and right after that, she began writing for Breitbart News in 2012.
In late 2017, The New York Times reported Johnson would be getting a show on SiriusXM satellite radio.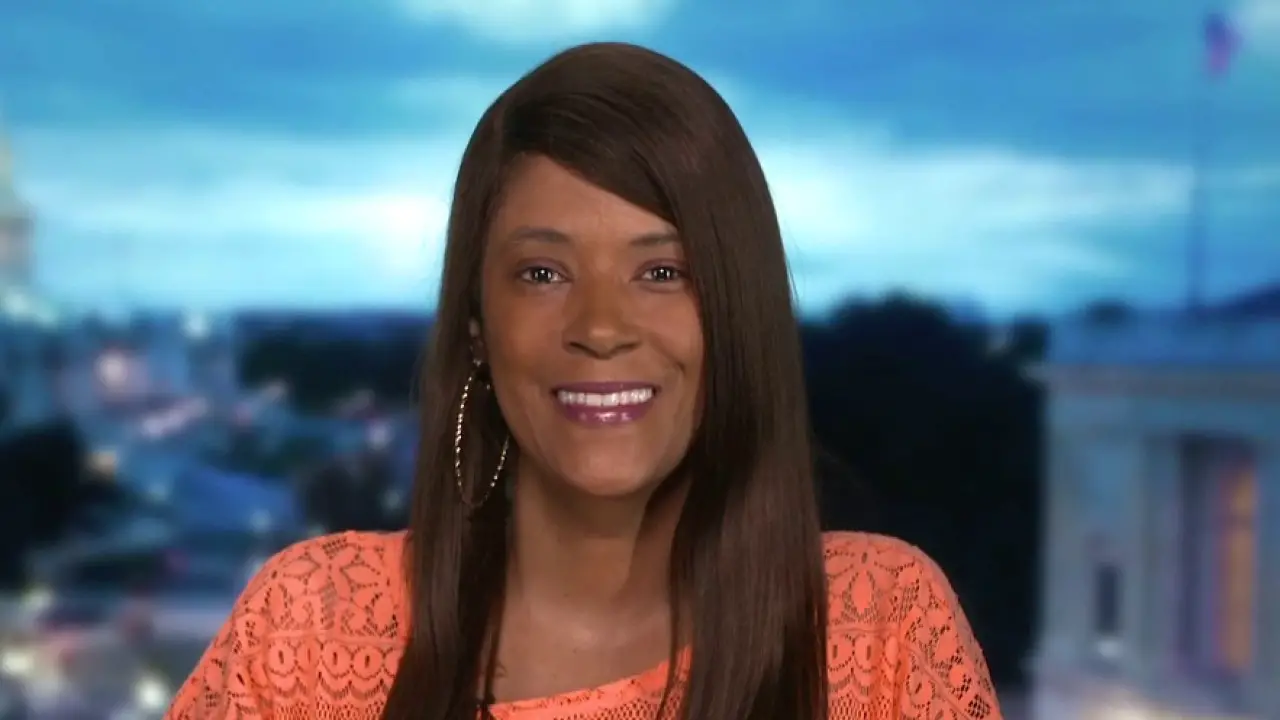 Sonnie Johnson During Her Interview in FOX News (Source: FOX News)
She has also frequently appeared in FOX News, including Hannity, Red Eye, and the Headline News. Sonnie is the founder of "DidSheSayThat," where she provides her cutting-edge conservative commentary and opinions. 
Moreover, she is also the host of Sonnie's Corner on SiriusXM Patriot. 
Looking at her career journey to date, it is pretty evident that Johnson has accumulated a staggering net worth under her name. 
Learn About FOX News CEO: The CEO of Fox News Suzanne Scott's Net Worth And Her Personal Life
Short Wiki 
Sonnie was born on 1980 in Richmond, Virginia, and grew up on the south side of Richmond.
She celebrates her birthday every year on September 21. As of 2021, Johnson is 41 years of age. 
She was raised by her uncle's girlfriend, Suzie, as her mother's addiction to cocaine made her incapable of raising a child. 
When it comes to her education, Johnson has decided to keep it all under wraps.