CNN legal analyst Joey Jackson now joins the club of grandfathers!
The new grandfather's excitement is over the roof as he shares glimpses of the new family member through social media.  
Jackson Turns Grandfather
The criminal defense attorney Joey Jackson, age 55, took to Twitter to share the big news on September 7, 2021.  Giving a glimpse of his newborn granddaughter, Jackson wrote, 
"What better Gift can we ask for than the GIFT OF LIFE. Overjoyed to join the ranks of Grand-Parent Hood Welcome to the party Alayah-Sofia. We've been waiting for YOU!!!"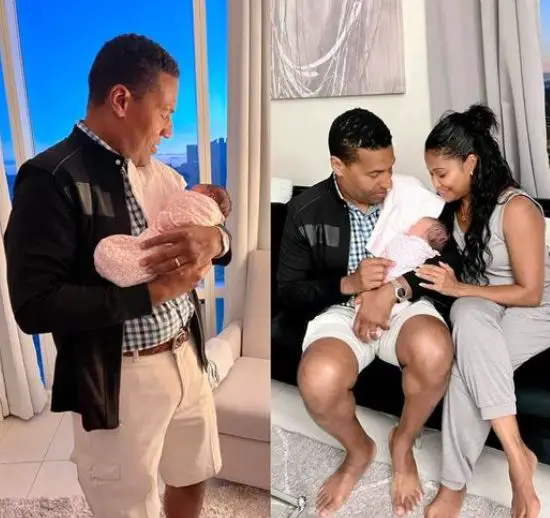 Joey Jackson holding his newly born granddaughter, accompanied by his wife in the next picture (Source: Twitter)
In one picture from his Twitter post, Jackson held his blanket-wrapped grandchild in his arms, looking at her face with warmth, while his wife accompanied him in the next picture. Several congratulatory messages showered in the comment section.
On the other hand, Jackson's wife, Katia Jackson, already broken the news of being a grandma through her Instagram post on April 3, 2021. She uploaded a picture with her pregnant daughter-in-law and revealed the news through the caption,
"Guess What?!?! I've been keeping a secret!!! I'm going to be a GLAMMA Our bundle of joy will be here in 5 months!!!And...My heart is overflowing with JOY!!!"
After several months of anticipation, the pair can finally call themselves proud grandparents, and they already seem to enjoy wearing the cape of grand-parenthood. 
Jackson's Fulfilling Family Life
Jackson's adorable family bond oozes through his social media posts. The CNN analyst and his wife are very fond of taking their sweet family moments on their socials.
From wishing one another on birthdays to anniversaries, the lovely pair don't miss a chance to shower their love for each other.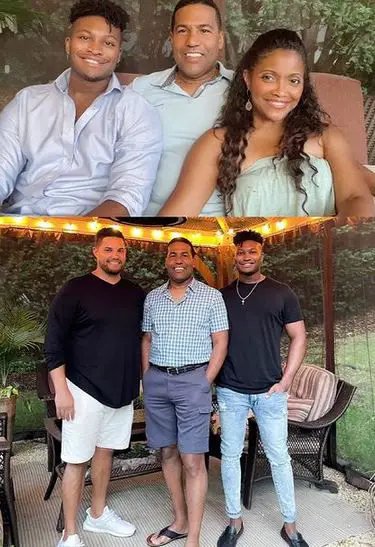 Jackson with his wife and sons (Source: Instagram)
The couple, who shared their vows in 2013, are parents to two sons, and with the addition of a little one in the family, the Jackson family's happiness has increased by ten folds. 
Jackson's Career & Net Worth
Besides fulfilling family life, Jackson has a thriving professional life. After his education from Hofstra University's Maurice A. Deane School of Law, he served as a legislative analyst for the N.Y.S. Assembly Speaker.
Having worked for three years in N.Y. County District Attorney as an assistant district attorney, Jackson later became a defense attorney, handling numerous cases regarding criminal defense, civil service law, and labor and employment.
Jackson leaped into media with impressive expertise in his field of work, joining CNN and HLN  as a legal analyst in 2013. Since then, the analyst has marked his place amongst well-known media personalities.
Given his experience level, Jackson probably has an annual salary of over 80 thousand dollars as a CNN employee. So it won't be unfair to assume he has garnered a net worth of millions.