Merri Kelly Hannity is famously recognized as the daughter of media personalities Sean Hannity and Jill Rhodes.
Having both her parents in media, many might have assumed she would follow her parents' career path, but she is more inclined to sports and has pursued tennis since high school.
Merri's Sports Journey Through College
Merri has been playing tennis since an early age. The celebrity kid celebrates her birthday on August 29, 2001. She reached the age of 20 as of 2021 and is currently a college student. 
She recently enrolled in the University of Michigan's College of Literature, Science, and the Arts and has been on the 2021-22 Women's Tennis Roster list.
For her excellence in academics, she earned a varsity letter during her freshman year. Besides her academics, she is an equally proficient tennis player.
Merri has gathered a 6-2 overall singles record and secured 3-0 wins at the Michigan Invitational, proving her brilliance. 
Moreover, she won the 2016 Naasu singles title and became a 2019 Naasu and Suffolk county champion.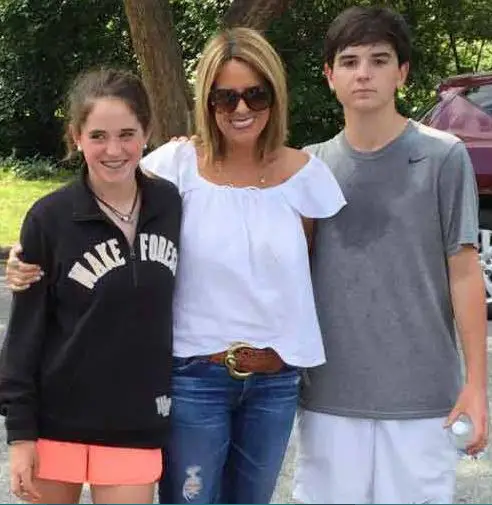 Merri with her mother and brother (Source: readabiography)
Interestingly her brother, Sean Patrick, who stands at the height of 5 feet 10 inches, is also a college tennis player. The 23-year-old is a 2020-21 Men's Tennis Rooster representing Wake Forest.
However, Merri and her brother's tennis journey would not have come this far without their supportive parents.
More on the celebrity kid - Ila Kreischer Talks About Being A Daughter Of A Famous Celebrity
Who Are Merri Kelly Hannity's Parents?
Merri's parents are media famous personalities, Sean Hannity and Jill Rhodes.
Sean, age 59, is a conservative political commentator and talk show host. He is most known for hosting the nationally syndicated radio talk show, The Sean Hannity Show.
Besides, he has also been hosting Hannity, a Fox News show,  since 2009.
Over the years, articulating his thoughts and opinions on politics, he has authored some of his best-selling books such as Let Freedom Ring: Winning the War of Liberty over Liberalism, Deliver Us from Evil, Live Free or Die, and so on.
On the other hand, Merri's mother, Jill, served as an editor and advisor for her husband's television and radio shows.
Jill, who received her education from Alabama University, worked together with Sean since 1991 and married in 1993. 
But, the two became the talk of the town when they announced their divorce in 2020.
Personal life of - Who Is Ali Vitali's Husband? A Look Inside Her Personal Life
Why Did Her Parents Split?
Married for almost three decades, the pair officially ended their relationship in 2019. Although they announced the news a year after their divorce, the couple had already separated a few years ago.
As per their statement, despite their distant relationship, they maintained a close relationship, working together for their children. Further, the statement read as,
Amicable agreements were entered into over four years ago between Sean and Jill. They maintain a close relationship as parents to their children.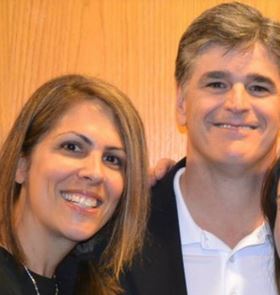 Merri's parents, Sean Hannity and Jill Rhodes (Source: Facebook)
While the news of their split had just surfaced in the media, Sean is already back in the dating game again. 
According to Vanity Fair, Sean and his new beau, Ainsley Earhardt, kept their relationship under wraps for several months before the news broke out. 
While on the other hand, Jill remains single to this date. Despite their separation, the former couple will always be bonded as parents to their two kids.