The CEO and founder of IWG (formerly Regus), Mark Dixon, had to face a setback of £28.7 million, and no, it was not because of his professional failure; instead, it was a martial failure. 
Mark had to settle the divorce with a massive-ever-payout as he had to give his ex-wife an amount of £28.7million, which left Dixon with a fortune of £360 million. 
Who Was Mark Dixon Married To?
Mark met his first wife, journalist Trudi Groves who was then a partner in a local paper company, in 1987. They met when Mark was driving a hotdog van, and Trudi was earning £8,000 a year. 
They got married in 1988 in St. Albans. Speaking of his early days as a hotdog and bakery entrepreneur, Mark stated, 
"It was terrible for my social life. I was up all night on the stand and I smelt like an onion,"
A year after the wedding, Mark sold his bakery for almost £1m. He then invested the money in his new firm, which started renting out fully staffed and functioning offices. It became such a massive success that at one stage, his shares were worth £1.4 billion.
The couple sold their mansion in Virginia Water, Surrey, and moved with their children Savannah and Joshua to Connecticut so Mark could oversee the US wing of the business. 
Before meeting Trudi, Mark had three other children from his previous relationships. 
Nonetheless, their move to Connecticut put strains on their relationship, which eventually led to the announcement of their divorce. 
Mark's wife, Trudi's parents John and Shirley Groves, were left in the dark regarding the couple's divorce. Talking about their divorce, Trudi's father stated- 
 'As far as we knew everything was fine between them. We've heard of no problems.'
Up until now, Mark has been refusing to discuss his divorce or say whether anyone else was involved. 
Regardless of Dixon's divorce, Mark lives a lavish lifestyle alongside his five children.
You Might Like: Carol Hagen (Lester Holt's Wife) Wiki, Net Worth, Age, Parents
Mark Dixon's Net Worth
Mark, born on November 1959, is the son of a car mechanic. He went to Rainsford High School, Essex, England.
He dropped out of school at 16 and founded a sandwich-making business, Dial-A-Snack, which he delivered on a butcher's bike. 
Mark is the founder and CEO of IWG before known as Regus, but he held jobs as a logger and an encyclopedia salesman before that.
You might Be Interested In: Gretel Packer Net Worth At Age 52, Husband, Children | Complete Wiki
The company now rents out meeting rooms, office space by the hour, virtual offices, and space in co-working sites across more than 110 countries. 
IWG was valued at £2 billion, and Mark's 60pc stake at the time made him a billionaire. 
Further, Mark now owns the 150-acre Kingscote Estate winery in West Sussex, an area he reportedly hopes will be "a new frontier for wine."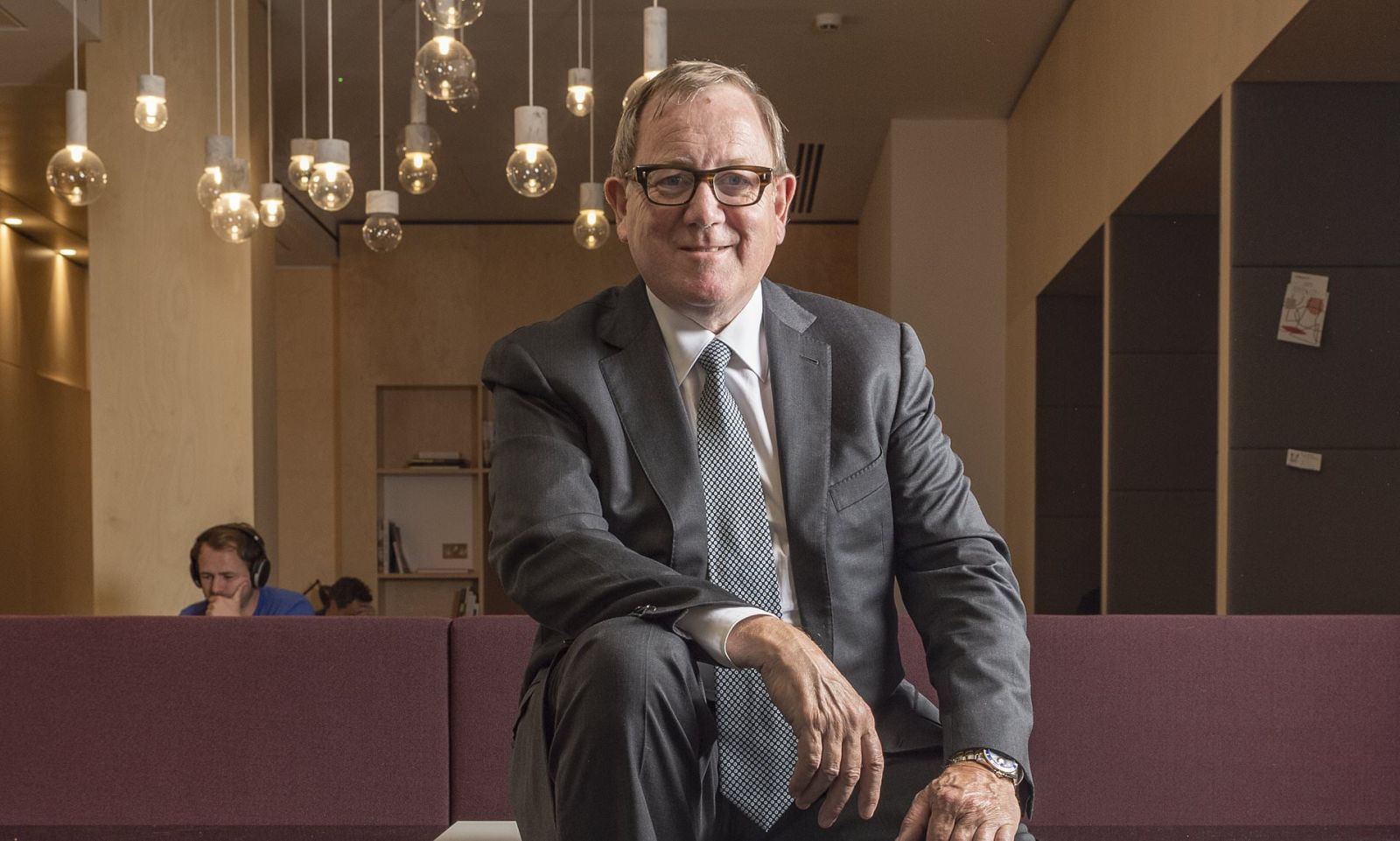 Mark Dixon during an interview with This is Money (Source: This is Money)
Mark's primary source of income is from being in office real estate, and it definitely pays him very well.  
According to Forbes, Mark Dixon has a net worth of $1.6 billion as of 2021.