Lisa Throner, who rose to fame as the wife of renowned actor and comedian Damon Wayans, sought divorce from the comedian ending her sixteen years of marriage.
Lisa Thorner and Damon Wayans Split
Lisa and Damon, who married in 1984, called it quits in 2000 when they filed for a divorce.
The pair known for maintaining privacy in their love life from the initial days refrained from publicly getting into their divorce details; however, as per AP News, Lisa mentioned irreconcilable differences as the reason for her separation from her husband.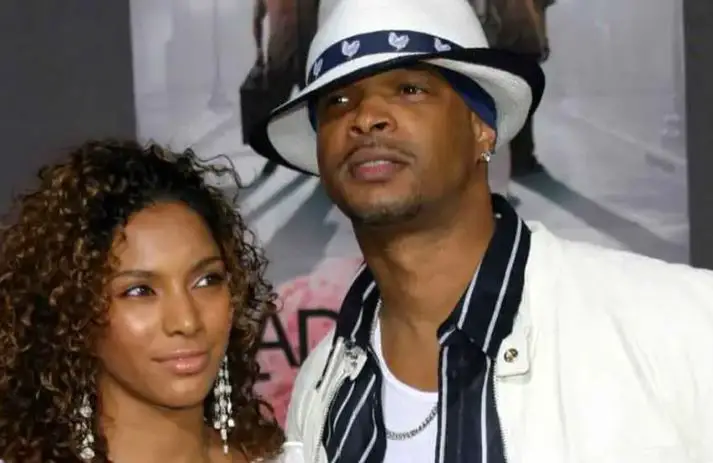 Lisa Thorner and her former husband Damon Wayans (Source: abtc)
The couple had already begun living separately even before filing for divorce. Lisa had been living in Beverly Hills while Damon lived in Santa Monica for a couple of months before they finally sought the court to end it once and for all.
During the finalization, Lisa claimed spousal support with Damon with joint custody of her four children.
Despite their failed marital life, they were a power couple during their time together.
They made several public appearances flaunting their chemistry on the red carpet, including the premiere of The Nutty Professor back on June 27, 1996. They looked fabulous walking down the red carpet while Damon wrapped his former wife in his arms.
That was all in the past where she enjoyed the limelight because, after the divorce, Lisa started maintaining privacy, keeping her life out of the limelight.
Where Are Her Children Now?
In the course of their married life, Lisa and Damon shared four children together, Damon Jr., Michael, Cara Mia, and Kyla, each at the age of 37, 36, 34, and 30, respectively.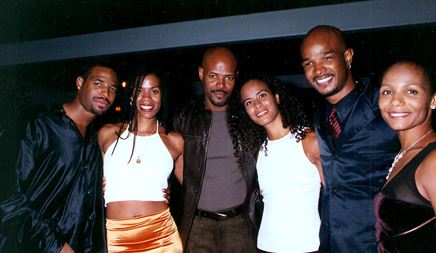 Lisa posing for a picture with her former husband and her children (Source: fameandname)
Damon Jr., the spitting image of his father, took on his father's career path and is now most recognized for his acting in Happy Endings, New Girl, and Let's Be Cops.
Moreover, the New Girl actor is married to Samara Saraiva and is a father to his three children.
Likewise, the other three children of Damon also share a passion for acting and have appeared on a few films.
Wiki On Lisa Thorner
Lisa has always been of a reserved nature, but since her divorce from Damon, she completely stepped out of the limelight, concealing her whereabouts.
Despite her notoriously private lifestyle, she is known to be an actress and model, while her net worth still remains concealed. Nonetheless, her former husband and her son are entitled to a hefty sum.
Damon Wayans, who turned 61 after celebrating his birthday on September 4, is entitled to an impressive wealth of 35 million dollars, while Lisa's son, Damon Jr., has garnered 9 million dollars.