Katrina Lake, the founder of Stitch Fix, has dominated the business world, becoming one of the richest self-made women in America with a hefty net worth. 
Her vision to become a successful entrepreneur defying the gender norms made her achieve more within just seven years than any other successful venture could achieve in a lifetime. 
Besides building a successful business, the billion-dollar business owner has built a resounding family life with her husband, John Clifford. 
Katrina Lake's Married Life
Lake's journey to entrepreneurship is inspiring to many not only because of her successful venture but also because of the way she is taking her career and family hand-in-hand without letting one aspect impact the other. 
Moreover, her husband's support has played a crucial part in her journey to success, both personally and professionally. 
Though the entrepreneur is not very flashy about her personal life, her Instagram post from June 8, 2014, suggests that she and her husband, an investment professional, have been married since 2014. 
Taking to her Instagram account in December 2016, on the occasion of her second wedding anniversary, she uploaded a picture with John and her toddler and wrote, 
Two years ago today we made it official - I am the luckiest
The couple shares two sons, aged 5 and 3, from seven years of marriage. Sharing her morning routine with The Cut, she said, 
"My morning starts when one of them[ her sons ] wakes up, which is usually between six and seven. I spend time with them, snuggling and reading books, and then it's about eating and getting them out the door."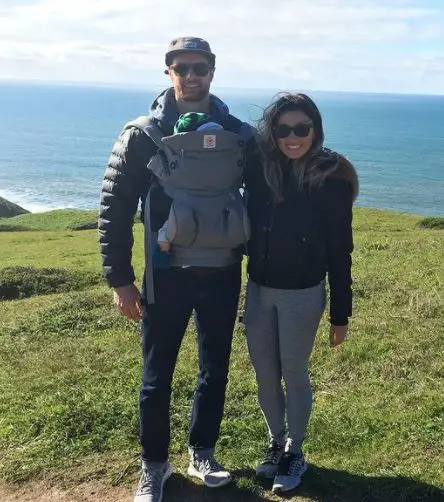 Katrina Lake enjoying the day out with her husband and her toddler (Source: Instagram)
Despite her demanding career, which requires much attention, Lake doesn't miss a chance to be with her family and enjoy quality time with them. 
Personal life of - A Look Into Sheila Patel's Family Life Along With Her Successful Career
Lake Implements A Universal Parental Leave Policy
Being a mother of two kids and a full-time CEO of her own company, she understands how challenging it can be to win both at home and career. 
Intending to maintain a balance between both aspects, Lake took to her Facebook in 2019 to announce the parental leave policy that her company had rolled out. Lake wrote, 
"My feeling successful at home and at work is important for me to be my best and operate as my best. I know for so many of us, being a parent is part of that equation and I'm proud that at Stitch Fix we are creating policies and norms that support that."
Lake's decision regarding parental leave is undoubtedly a bold move, and she has set a strong example among the women in the entrepreneurial journey.  
Moreover, she is hopeful that the policy will let her employees excel at their work without sacrificing their quality family time. 
What Is Her Net Worth?
Lake started her successful venture, Stitch Fix, an online personal styling company, in 2011 while she was a Harvard MBA student. 
Her unique approach of incorporating data science and stylists to meet the personalized requirements of her customers has made the company a billion-dollar venture in less than 10 years. 
Net worth of - Dhivya Suryadevara's Husband's Support Played A Significant Role In Her Successful Career
After the company went public in 2017, Lake remains the youngest female entrepreneur to issue for an IPO at the age of thirty-four. 
With millions of global customers, the company made a total revenue generation of 1.7 billion dollars in 2020. 
Moreover, as reported by Forbes, as of 2021, Lake is entitled to a whooping net worth of 760 million dollars.