Defying all the stereotypes, the CBS correspondent, Jonathan Vigliotti, took a brave step when he decided to tie the marital knot with his husband. As of 2021, the duo celebrated their fourth marriage anniversary, which made a bold statement to inspire gay couples worldwide. 
Jonathan Vigliotti's Married Life
Vigliotti married Ivan Carrillo on March 10, 2017. The wedding ceremony was held at New York City Hall with several of the couple's near and dear ones. 
Sharing a glimpse of the ceremony, Vigliotti took to his Instagram account to upload a picture with his husband. The photo perfectly captured the joyous moment as the couple made their exit through the City Hall, with the guests cheering at them as they walked by with bright smiles.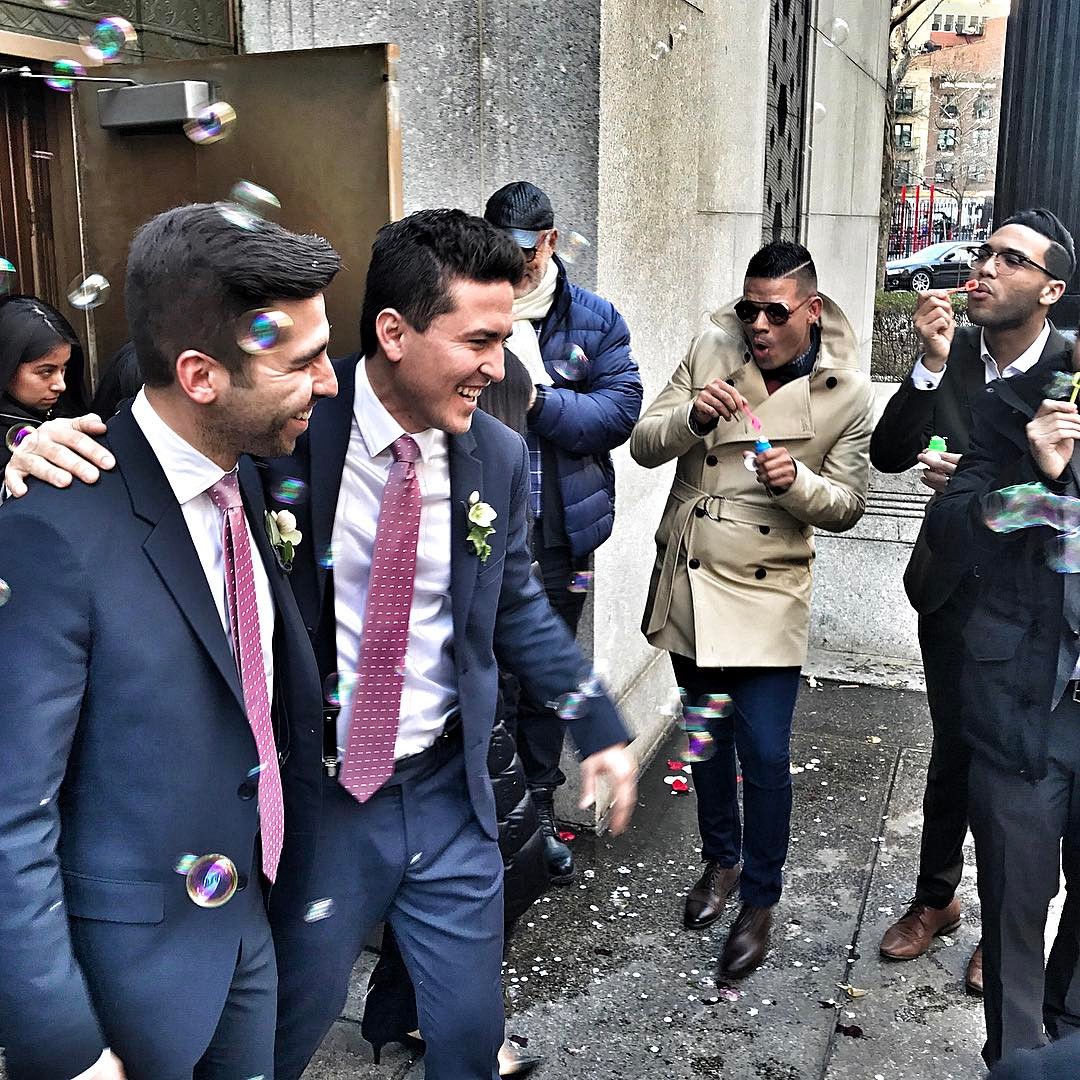 Jonathan Vigliotti and his husband, Ivan Carrillo, as captured in their wedding ceremony (Source: Instagram)
Personal life of - All About Tahman Bradley's Wedding Details | More On His Career and Net Worth
Celebrating the fourth year of marriage, Vigliotti's husband, Ivan, shared the same picture on his Instagram, reminiscing the past, and wrote, 
"4 years, 2 hours, 16 minutes and 38 seconds from that day ... How fast time passes when one is having fun. Happy Anniversary... you have survived 4 years of uncountable pictures, videos, jokes and crazy conversations with a Latino." 
As their Instagram appearances suggest, the adventurous pair do not miss sharing their memorable moments with their followers. 
Who Is Vigliotti's Husband?
Ivan Carrillo, who graduated with a Master's degree in Arts in Mass Communication, has had years of experience as a Social Media Consultant. 
Started as an assistant maintenance engineer in 2004, Ivan has worked his way up serving as a digital media intern, managing editor, and digital producer, freelance producer, and multimedia journalist throughout the years. 
And currently, he is settled at his own marketing company, The Social Rooster, as a social media director since 2016. 
A Look Into Vigliotti's Personal Life
As much as Vigliotti shares about his husband, he equally posts about his family members on his socials. According to his social media, his parent's names are Ralph Vigliotti and Diane Vigliotti.  
He grew up in Westchester, along with his brothers Marc and Gregg. Also, both his brothers are married and have children.
Moreover, the journalist is very close with his family members. He recently took to Instagram and shared a happy family picture with them.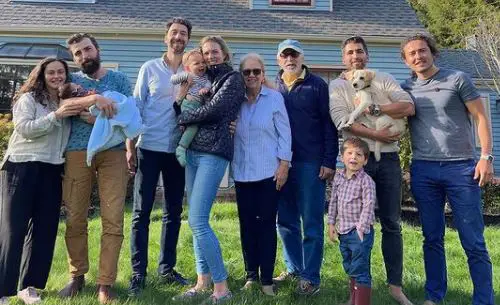 Jonathan Vigliotti with his whole family in the front yard of their house in New York (Source: Instagram)
Career And Net Worth Details
Following his early age passion for journalism, the CBS correspondent obtained a journalism degree from Fordham University.  
He began his career as a freelance contributor in 2009 and served for Monocle and The New York Times until 2011. 
During his time working as a freelance contributor, he also served as a reporter at WPLG. Working there for over two years, he resigned to explore his reporting skills at NBC New York. 
More  on -  Laura Caso Reveals Her 'Tiny' Secret On National Television
After almost four years of tenure at NBC, Vigliotti joined CBS News in 2015 as a foreign correspondent and has worked there since. He has bagged a national Emmy Award and six regional Emmy Awards throughout his career, making him amongst the prominent journalists in the country.
Besides, he has also been awarded three Associated Press Awards and two Edward R. Murrow Awards. With such an impressive career, the journalist must have garnered a hefty net worth from years of journalism.