Run the World actress Andrea Bordeaux has her fans wondering about her current relationship status. The actress's social handle no longer contains any posts of her cinematographer boyfriend, raising suspicions about her love life. 
Is Andrea Bordeaux Dating?
The actress formerly dated the cinematographer Stewart Yost. During the initial phase of their relationship back in 2017, the two often mentioned each other on their social handles.
Stewart once took to Twitter, expressing his love for Bordeaux, and wrote, 
"Apple of my EYE! This woman is my muse."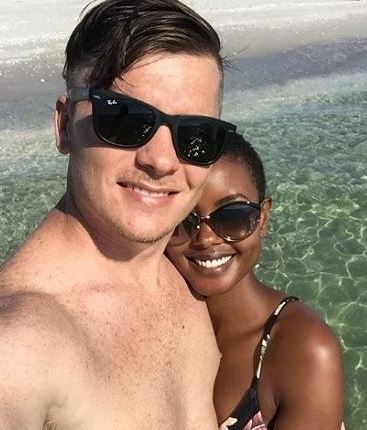 Andrea Bordeaux with her former boyfriend Stewart Yost (Source: Dreshare) 
Moreover, the actress also reciprocated her affection for Yost through her socials which have long been deleted.
The pair also made a red carpet appearance in 2018 during the Los Angeles premiere of the film The Relationtrip. 
Love life of - Mulan's Actress Liu Yifei Dating Status & Net Worth Info
In the red carpet event, the two looked adorable wearing matching full-black tops and pants, while Yost wrapped his hands around her waist. 
Because of their blooming romance, people often speculated Yost to be Andrea's husband, but it was not the case. Instead, the couple's relationship was only limited to dating. 
Later, the couple stopped mentioning each other on social media, which hinted that they had gone their separate ways. But now, Stewart's new relationship has certainly confirmed that the pair are no longer together. 
Who Is Stewart Yost's New Partner?
After his split from Bordeaux, Yost has been dating his new beau, Jess Mercedes. 
It wasn't until recently that he took to his Instagram handle to reveal his beau. Uploading a picture with Jess on October 17, 2020, he expressed his love most adorably. 
"This year has had sooo many ups and downs, I can't even explain but one steady thing that has happened and the most beautiful relationship I have ever been in with @itsjessmercedes has made this year worth it."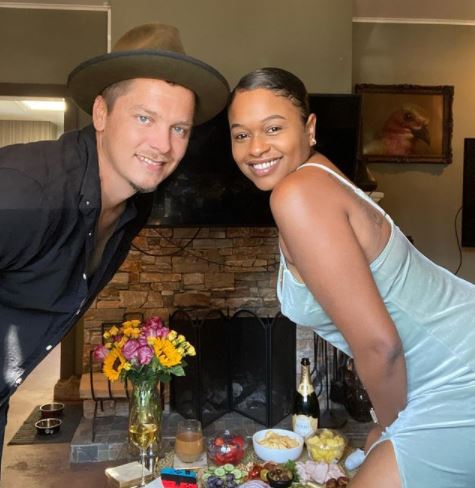 Andrea Bordeaux's former partner Stewart Yost posing with his current girlfriend, Jess Mercedes (Source: Instagram)
More on - Who Is Mishael Morgan Married To? Meet Her Husband
While Yost seems to be over the moon with his newfound love, Bordeaux, on the other hand, is single and hasn't been rumored to have been with a partner since the breakup.
Bordeaux's Family
Besides her love life, the NCIS: Los Angeles actress, age 34, once opened up about her parents through an Instagram post. 
Unfortunately, Bordeaux, who grew up as an army brat, lost her father in 2016. Sharing a picture of her parents with bright smiles, she shared that her father was a victim of drug addiction.
Because of his addiction issues, Bordeaux and her father never had that father-daughter bond growing up and until later in life. She wrote, 
"He was a drug addict who, in short, abandoned his wife and daughters...And through his abandonment and death, he's indirectly taught me what forgiveness really means. And forgiveness isn't easy. It's the hardest lesson I've ever had to learn."
In the post, she reminisced her childhood days with her father when he spent time with his family before addiction got in the way.
However, despite his abandonment, the actress has learned the lesson of forgiveness.