The name Elon Musk and Justine Musk are not much of a mystery to the public. Being in the spotlight for years, both Elon and Justine have gained attention not only for their professional work but also for many other reasons.
One of the reasons is parenting five adorable boys. Xavier being one from the five, is also in the limelight.
Xavier couldn't escape all the attention that his hugely successful and famous parents brought in his life.
Xavier Musk Bio: Age & Family Details
Born in 2004 to his parents Elon Musk and Justine Musk, Xavier celebrates his birthday on 15 April every year. Xavier celebrates such a happy day with his twin brother, Griffin Musk, every year.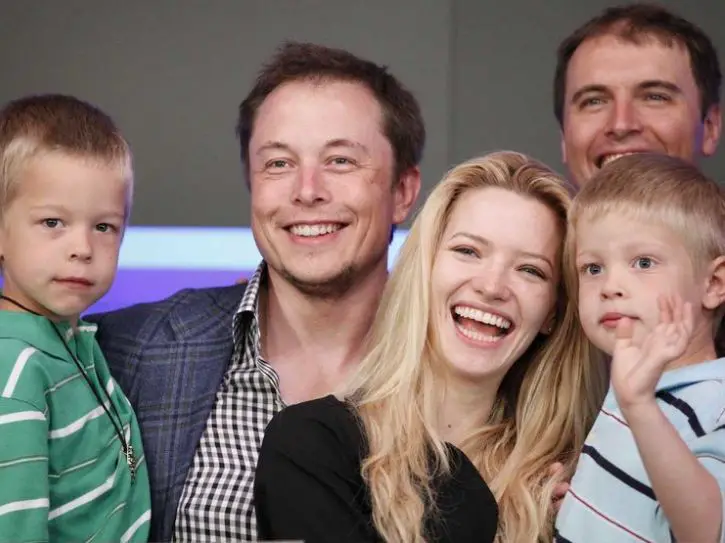 Xavier Musk (right) with his twin brother, Griffin (left) and his parents (Photo: Business Insider)
Twins are considered to be best friends for life, and Xavier is blessed with that gift. Going into his family details, Xavier is also blessed to be a grandson of a beautiful personality. 
Business Related: Storage Wars' Barry Weiss Net Worth & Married Status Unveiled 
Being loved by his grandparents, Xavier's grandmother is no other than the famous Canadian-South African model and dietitian, Maye Musk. 
Xavier not only has a twin brother, but he is also an elder brother to three of his younger siblings who are triplets. 
Xavier also had an elder brother named Nevada Alexander Musk who sadly died at ten weeks of birth due to SIDS (Sudden Infant Death Syndrome). 
Xavier Musk Facts
Xavier's father Elon Musk is a technology entrepreneur, engineer, and investor who is a genius behind SpaceX and Tesla Motors. He even funded the private academy, Ad Astra School, where Xavier along with his brothers, attends. 
On the other hand, Xavier's mother, Justine Musk, is a Canadian author who has published several books, notably, BloodAngel. While looking after her five children, Justine manages to sell her novels to Penguin and Simon & Schuster. 
Years after Xavier was born, Elon and Justine got divorced in 2008. The divorce between his parents was quite messy with both parties sharing their sides of the story in interviews.
After divorce, his parents split the custody of their children, and Xavier along with his brothers, spend time with each of their parents separately.
Xavier visits his father's factories in California and also goes on an annual camping trip together with his brothers.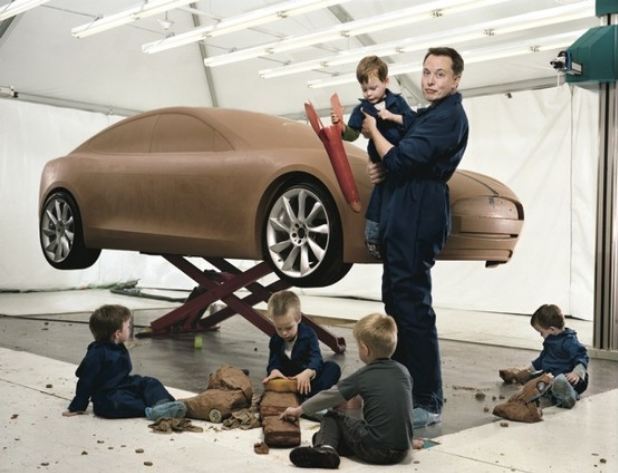 Xavier Musk with his father and brothers (Photo: madeformums.com)
Xavier's father Elon grabbed the spotlight when he got married to British actress Talulah Riley in 2010. His father divorced the actress in 2012 but remarried in 2013 just to get divorced again in 2016. 
Recommended: Danny Lipford Loving Wife & Daughter | Net Worth, Age & More
After the split, Elon dated actress Amber Heard, and in 2018, he was also found to be dating Claire Boucher.
As a part of a big family, Xavier must enjoy his time with his wonderful brothers and his parents. He even went to the trips and concerts of various artists.
Net Worth
Xavier and his brothers might never have to face financial difficulties in their lives as their father Elon Musk is a billionaire who carries a net worth of $19 billion.
Not only his father but also his mother Justine Musk, who has reached a great height of success must accumulate a hefty amount of net worth as a writer.