Wendy Nguyen is one of the popular and in-demand bloggers, who started her career journey through YouTube's platform. As a blogger, she writes her life journey, childhood memories, and shares it on her blog named wendylookbook.com.
She got into the limelight after her YouTube video entitled 25 Ways to Wear a Scarf in 4.5 Minutes! went viral—the video received more than 44 million views. On her YouTube channel, named Wendy's Lookbook, which she created on 13 January 201, she has uploaded numerous 'how-to' videos. Later, she started to make content relating to giving outfit suggestions, fun pairing ideas, fashion tips, and other recommendations.
Besides, she is a down-to-earth personality and has founded Wendy's Lookbook Foundation. Through her foundation, she provides emergency housing, medical, educational, and financial support to the young adults who are affected by the juvenile justice system. 
Wiki: Bio & Age
Wendy Nguyen was born on 28 August 1982. She studied at the University of California in Berkeley, California, and graduated with a bachelor's degree in Psychology.
She stands at the height of 5 feet 4 inches (1.65 meters).
Family Life
Wendy Nguyen grew up in Vietnam, along with her brother. Later, her family moved to America when she was eight years old.
Her family life wasn't that good. She was constantly sexually abused by two of her cousins, and when she told about it to her parents, they didn't believe in her, at first. Instead, they sent her to foster care. She even tried to kill herself by swallowing pills.
Also A YouTuber: YouTuber Allana Davison Dating Status & Complete Wiki
After that incident, she didn't have a close bond with her parents. She lived separately, struggled very hard, and studied on her own. In October 2018, she met her parents after nearly 20 years.
Wendy Nguyen's Personal Life, Boyfriend
Wendy Nguyen has been in a relationship with Colin R Gardner, owner of Artemis, a premier CBD Shop, since February 2016.
They first met in early 2016 at a supper club event organized by her friend, where Colin was working as a chef. Colin even served her a dessert, which he made, especially for her only. After that, they again met at another event.
Following that, Wendy and Colin befriended each other and started to meet very often. Their first date was at a Vietnamese restaurant in Downtown LA where they enjoyed their dinner date.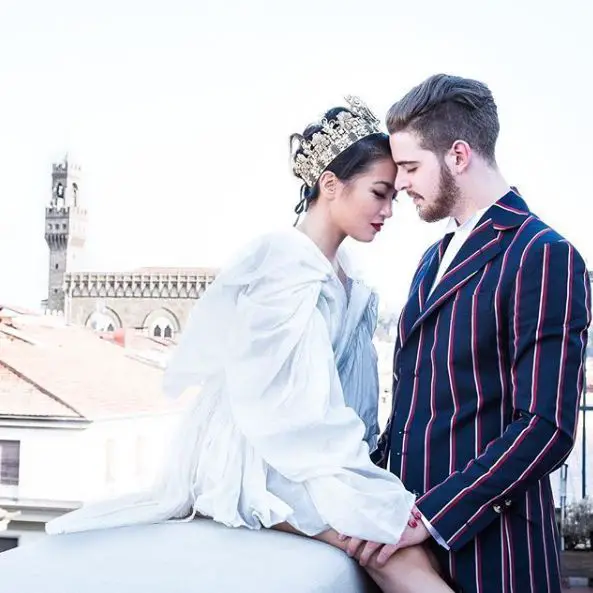 Wendy Nguyen with her boyfriend, Colin R Gardner on 4 February 2020 (Photo: Wendy Nguyen's Instagram)
In 2017, they even moved together to New York City from Los Angeles.
Not only Wendy is a loving partner to her man Colin but is also supportive of his professional life—she helps Colin in managing his business.
Before dating Colin, Wendy was in a relationship with another guy. On a post of 4 February 2020, she mentioned on her Instagram post that she had just broken up with her previous boyfriend at the time she met Colin.
Wendy Nguyen's Career
After she graduated from the University of California, Wendy Nguyen began to work as a banker in San Francisco. In addition to that, she used to work as a teacher at the San Francisco Juvenile Detention Center. Later, she left the job and moved to Los Angeles.
Since commencing her career in the entertainment industry, she has worked as an actress, director, writer, and producer. Her acting credits include 2009's Mafia (Short), 2011's Nobody's Laughing (Short), 2012's Touchdown (Short), and 2013's Take Your Shot: Weight of Love (Short).
A British Costume Designer: Patricia Taylor [Keanu Reeves's mother] Bio, Age, Married Status & Children
As a writer and producer, she has worked on the 2010s Come Back to Me (Short) and 2012's Be Your Shoeself (Video short). 
Some Quick Facts Related To Wendy Nguyen
Her partner, Colin, is ten years younger than her.

Colin's mother passed away when he was just eight years old.

She founded her Wendy's Lookbook Foundation in 2015.

Her first collaboration was with the popular brand named Tacori.

She has more than 650 thousand subscribers and 94 million views on her YouTube channel. Likewise, she garners more than 1.1 million followers in her Instagram account.

In 2018, she celebrated her boyfriend's birthday at Marrakech.

Wendy and Colin celebrated their 4th anniversary on 4 February 2020.