Social media has escalated over time, and we all are witnesses to this reality.
From Facebook to Instagram, everyone is somehow rooted in this digital world. And, people like Riley Lewis have definitely been benefited from social media advancement.
Riley is a budding Instagram star who has so far amassed a fabulous 568K followers in her self-titled Instagram account.
Riley first received a web following on the app, Musically, and eventually moved to many other platforms.
Meanwhile, in recent times, she is best recognized for playing the character, 'Quinn,' on the famous web series, Chicken Girls.
Riley Lewis' Bio: Age, Parents Details
Riley was born to her parents on the 24th of December 2002 in Arizona while she was raised in California.
Her parents, who make the best of pairs, like their children, are also available on social media. And, by profession, her mother designs dresses, while her father, Steve Lewis, works in construction.
Proceed Reading: Savannah Soutas Wiki, Bio, Married, Husband or Boyfriend, Daughter
As surprising as it may sound, Riley is a triplet with her sister, Madison (Mads Lewis), and her brother, Dakota Lewis.
The triplets must have lived to the most beautiful childhood memories growing up. And born on Christmas eve, they must have a lot to celebrate for on their birthday each year.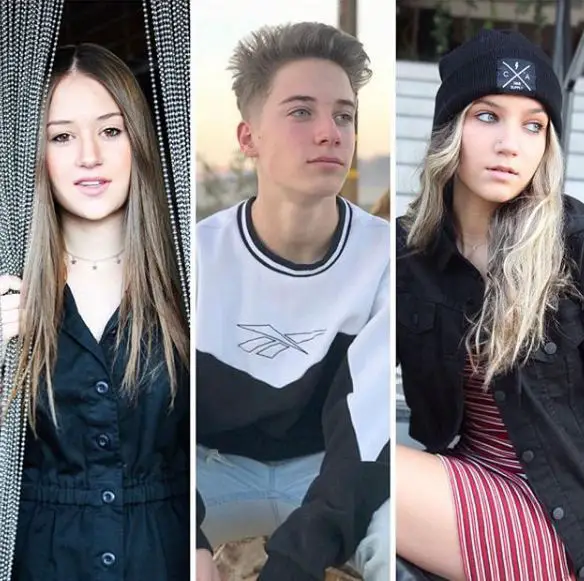 Riley Lewis's mother wishes her triplets, Riley Lewis, Madison Lewis, and Dakota Lewis on their birthday on 24 December 2018 (Photo: TLewis's Instagram)
It seems like all the Lewis siblings were casted from the same mold even when it comes to their special talents and all.
Like Riley, her other one-third, Madison, is an Instagrammer, who has over 1.4 million followers. Besides, she is into content creation and stars in the web series, Chicken Girls.
And, last but not the least of triplet, Dakota, also has an astounding number of audiences in his social media handles.
Married / Dating Boyfriend?
Forever obliged towards her ever-growing fans, Riley is never okay, not sharing her life stories with them.
The gorgeous, for that reason, is pretty close to being considered as an open book. 
And getting to know her up close has been rather easy, to the point where even her dating life is somehow traceable, unlike many other aspiring artists. 
And, 2019 has no doubt been the best year for Riley, for she started going out with the man of her dreams, her "favorite everything," and the name being- Tayson Madkour.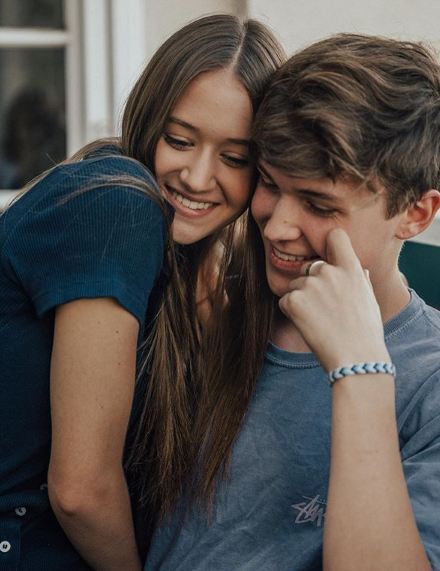 Riley Lewis and her boyfriend, Tayson Madkour, on 31 August 2019 (Photo: Riley Lewis' Instagram)
From what it appears from here, Riley and her boyfriend complement one another in many different ways. Besides looking good together, they share this excellent sense in lifestyle and fashion modeling. 
Together, the Instagrammer couple is expected to do the best in life, be it career-wise or as a couple. 
Before Tayson, Riley dated the TikTok star, Tyler Philips, and they ran a YouTube Channel called Riley and Tyler together. 
And, while there still appears to be some queries on Riley's married status, this should have done. Happy and in love, she is yet to get married!