Philip Mudd is one of the most renowned personalities in the U.S. intelligence field, known for his works in the CIA and FBI from 1985 to 2010. 
During his time working in various posts at CNN and FBI, he has received several CIA awards and commendations, including the Director's Award, George H.W. Bush Award for excellence in counterterrorism, CIA's Distinguished Intelligence Medal, and the first-ever William Langer Award for excellence in the analysis. 
Additionally, using his long-time experience in the Intelligence sector, he has written books like Black Site: The CIA in the Post-9/11 World, The HEAD Game: High-Efficiency Analytic Decision Making, and the Art of Solving Complex Problems Quickly, and Takedown: Inside the Hunt for Al Qaeda. 
Philip Mudd's Education
Philip Mudd attended Villanova University and graduated cum laude in 1983 with a B.A. degree in English Literature. 
After graduation, he went to the University of Virginia for further education and completed an M.A. degree in English Literature in 1984. 
Intelligence Career
A year after completing his master's degree, Philip Mudd joined the Central Intelligence Agency (CIA) in 1985 as an analyst specializing in the areas of South Asia. Soon after, he began working on Middle East issues as an analyst. 
Then in 1992, he joined the CIA's Counterterrorist Center and served until 1995. After that, he joined the National Intelligence Council as the Deputy Intelligence Officer seeing the Near East and South Asia. Serving there for three years, he served as an executive assistant for the CIA's analytic arm for one year. 
Then from 1999 to 2001, he worked to manage Iraq analysis at the CIA. Then he left the CIA to serve at the White House National Security Council as the Director for Gulf Affairs. 
Meet Another FBI's Employee: FBI's James Fitzgerald Married, Wife, Family, Personal Life, Bio
After the September 11 attacks, he went to Afghanistan as the CIA member of the small diplomatic team to accomplish a short assignment that helped piece together a new government in that country. 
Then in early 2002, he returned to his home country to serve in the position of second-in-charge of counterterrorism analysis in the National Counterterrorism Center. Quickly he was promoted to the position of Deputy Director of the NCTC in 2003 and worked there until 2005. 
The following the establishment of the FBI's National Security Branch in 2005, he was appointed by FBI's Director Robert Mueller to serve as the branch's first-ever deputy director. Later, he also worked as the FBI's Senior Intelligence Adviser. Finally, in March 2010, he resigned from government service.   
Post-Intelligence Career
After retirement, Philip Mudd has been working as a counterterrorism analyst for CNN.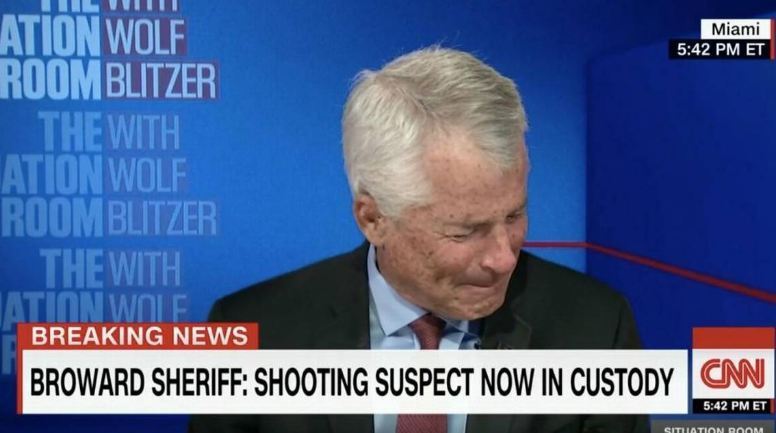 Philip Mudd crying while discussing on the Florida School Shooting of February 2018 (Source: The Kansas City Star)
Additionally, he has continued to serve on the advisory board of the National Counterterrorism Center. 
He also serves as a senior fellow at the New America Foundation, a non-partisan think tank based in Washington, D.C.
Another Analyst: Andrea Tantaros Married, Husband or Boyfriend, Dating and Salary
Moreover, starting his own consulting firm, Mudd Management, he has been providing services in security consulting, analysis training, and public speaking about security issues.