Paul Staehle is a reality television personality known for his presence in the TLC's series, 90 Day Fiancé, alongside his fiancee, Karine Martins.
And hence, without the mention of the Karine and their "rocky relationship," Paul's life story is undoubtedly incomplete.
Paul from Louisville, Kentucky, and Karine from Brazil appeared on both seasons of 90 Day Fiancé: Before the 90 Days (2017) and 90 Day Fiancé: The Other Way (2019). 
Married Life Timeline
Paul and Karine tied the knot back in November 2017.
It was not long before they realized that they were expecting a baby. And, soon enough, they were also struck by bad luck, two miscarriages in a single year, which was indeed a lot to take.
Appeared Alongside: Russ Mayfield Wiki, Age, Job, Net Worth
Later, in the second season of the 90 Day Fiancé: Before the 90 Days, the pair was not able to hide their excitement as they announced Karine's yet another pregnancy.
Finally, in March of 2019, they welcomed their bundle of joy. 
Divorce From Wife?
The intouchweekly.com article dated 11th November 2019 reports Paul's wife to have filed for "divorce in Brazil," soon after they celebrated their second wedding anniversary on the 3rd of November.
It stressed that the wifey had already submitted the paperwork.
However, Karine was not heard of commenting on the potential split, and neither had Paul hinted anything of sorts. He still writes "Married to" Karine and 
"Father to" Pierre Noah Martins Staehle on his Instagram bio.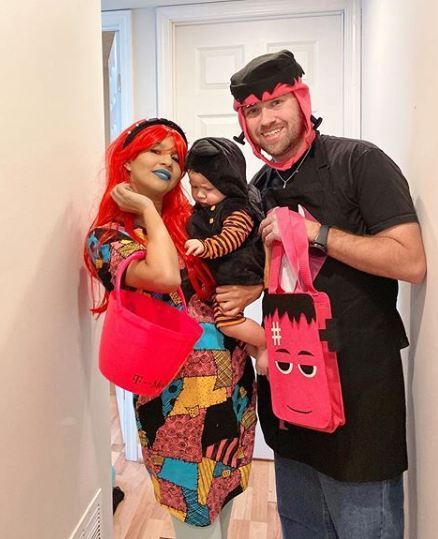 Paul Staehle with his wife, Karine Martin, and son, Pierre Noah Martins Staehle at Louisville, Kentucky on 6 November 2019 (Photo: Karine Martins's Instagram)
From what it looks like, the reality stars have signed the non-disclosure agreements with TLC- stopping them from sharing much of relationship status.
So, only time will tell the audience what exactly is going on between them.
Last heard of, their place was "severely burglarized" on the date- 8th of November 2019. Paul shared photos of their ravaged abode, explaining how most rooms were cleared out. 
Paul Staehle's Wiki: Age, Job & Parents
Paul Staehle was born on the 2nd of April in 1983.
More From 90 Day Fiance: Jorge Nava Bio, Net Worth, Girlfriend
Now and then, amidst the family drama between Paul and Karine, Paul's mother has been mentioned in the TV show.
At some point, Karine talked to his mother, hoping for relationship advice. During October of 2019, the TV couple even moved to the United States to live near Paul's mother.
However, precise details to Paul's parents remain missing.
Likewise is Paul's employment situation, never really covered by the TLC camera.
Paul, before relocating to Brazil to be with Karine, worked on a farm near his hometown. He used to shovel cow manure, or as Paul refers them, "cow pats."
Because of several criminal records and arrest history in the past, Paul was seen struggling for the job, all his time while on the show.
So, for now, it is hard to say precisely what he is indulged in professionally.