Niomi Smart is an English fashion and lifestyle blogger and YouTube sensation. On her YouTube channel created on 11th October 2011, she shares healthful recipes, runs for charity, and endorses causes.
Her channel's content normally circles around lifestyle, travel, fashion, and beauty.
Niomi Smart's Wiki
Niomi Smart was born in England on 2th May 1992. Her mother raised her until 11-year-old single-handedly until her mother re-married her step-father Paul.
Niomi studied A-Levels in Brighton at BHASVIC with subjects English language, Law, Psychology, Textiles (AS Levels), and Critical Thinking (also AS Levels). Later, she attended the University of the West of England, henceforth, graduating in 2013 with a Law degree.
Another YouTuber: Who Is Nabela Noor Husband? Their Relationship Details
After graduating, Niomi started her blog under the title "LadySmart" (currently "NiomiSmart") on 31st August 2013. She posted her first blog called "Bonjour Hola Ciao and Hello."
Now, she posts once every 1 to 2 weeks. In 2014, Niomi became active on YouTube and started posting videos. 
Dating Boyfriend
Niomi Smart is currently engaged to her longtime boyfriend, Joe Woodward.
The couple has a very interesting love story to share on how they met. During an interview with Sunday Paper, Niomi mentioned that her best friend Charlotte played the love cupid for them. At first, her best friend Charlotte was set up on a blind date with her present fiancè Joe through a mutual friend. Before going on a date, her best friend sent her a photo of Joe and his good looks impressed her. Niomi started calling Joe "Dreamy Joe."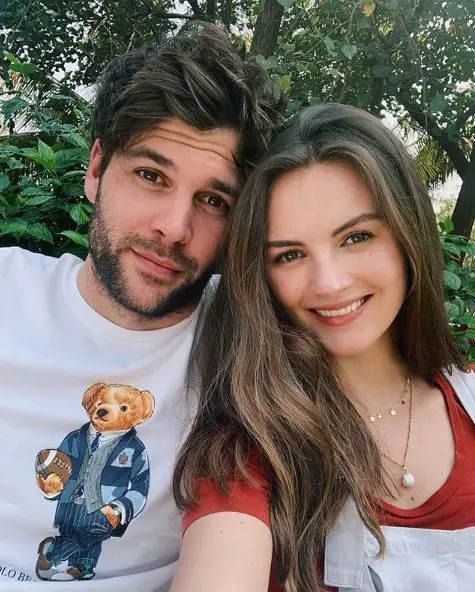 Niomi Smart with her boyfriend Joe Woodward on 17th February 2020 (Photo: Niomi Smart's Instagram)
After her best friend's date with Joe, Niomi asked her how her date went. In reply, Charlotte said her date with Joe was great, but he was Niomi's dream man and not her. For about a good two months, Charlotte tried to convince Niomi to meet Joe, but she was against it because he was someone who went on a date with her best friend.
Look For: YouTuber Allana Davison Dating Status & Complete Wiki
When nothing was working, Charlotte sneakily set up drinks with Joe, and interestingly, when Niomi and Joe first met, they just clicked.
After dating for three years, Niomi and Joe got engaged in 2019.
Past Relationship
Prior to getting engaged to Joe, Niomi was dating Marcus Butler, an English YouTuber, and model. They attended the same school and soon became best friends. After a while, they started dating, and Marcus began living at her house after finishing University for a year. Then, the couple moved into their first apartment in Brighton.
Sadly, their relationship did not last long, eventually parting their ways.