Life is beautiful when there is some adventure in it. A man who has lived by this idea and has inspired many to live the most in every fleeting moment is no other than Niall McCann. Living life of an explorer, Niall McCann has become one of the well-known faces of the nation. 
Here are some interesting wikis on his wife, children, family and so on.
Niall McCann Wiki-Like Bio
Niall McCann was born in Dundalk, Ireland but was raised in Shrewsbury, as per his bio. He got his passion for adventure and exploring from his parents. Niall's parents brought him up letting him learn what adventures did to life.
His grandfather who had won the Founder's Medal from the Royal Geographical Society in 1952 for Arctic exploration drove Niall's interest to adventures from an early age too.
Worth The Read: Allison Kagan Bio, Married, Net Worth, Ethnicity
They supported him when he chose to study Zoology as he had been interested in nature and animals from an early age. Niall attended the University of Bristol where he majored in Zoology.
He got his Ph.D. from Cardiff University where he studied about Baird's tapir, the largest mammal in the Neotropics and one of the most threatened species in all of the Americas.
Niall McCann's Career / Net Worth
With a widespread view of doing all that he could in the area, Niall began to focus on helping the mitigation of human-wildlife conflict. He wanted to make a direct impact on the conservation of mammals which led him to contribute to coordinating and financing anti-poaching workers in different part of the world.
Niall has worked in protected area law enforcement in Africa, Latin America, and Asia. He is also the Director of Conservation at National Park Rescue that focuses on anti-poaching operations.
Niall also had his show Biggest and Baddest from 2012-2015 which focused on the largest and most dangerous animals on earth and to discover the root of their conflicts with the human race. He also won several awards for his documentary, Lost In Amazon which took his career to a great height.
Along with exploring, Niall is also interested in fun activities like hiking, hill climbing, swimming and more.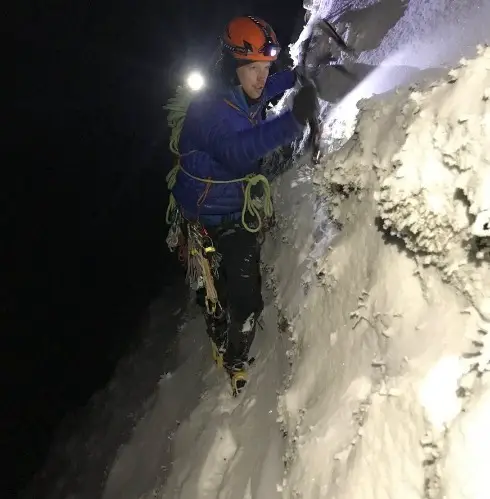 Niall McCann climbs the highest mountain situated in South Wales called Pen y Fan on 31 January 2019 (Photo: Niall McCann's Twitter)
Don't Miss: Marty Raney Age 61 Wiki: Loving Wife & Daughter, Net Worth, Job
Niall can often be seen shirtless as he is out in the world exploring nature, trying to connect with nature, skin to skin. It has already been years after he started as an explorer and he has already spent over two years on expeditions in remote jungle environments in Latin America, Africa, and Asia.
Niall McCann Married?
Niall McCann is neither married nor does he have a girlfriend. Niall who has dedicated his life to animals and nature is every time out on adventures and can rarely be seen hanging out or indulged in PDA.
He keeps his personal life away from the limelight, so it is unknown if he is dating.