Mohamed Jbali is a known name when it comes to reality shows. More than his own persona, he rose to the height of fame for his unmatching pair with his wife in the second season of the show, 90 Day Fiance.
He definitely had to go through a whole lot of controversies after he married a lady and divorced her soon after he got his green card. His media image was in the process of declining to it's worst. 
However, the man didn't lose hope. He kept moving forward to make all his dreams come true which resulted in a happy life for him in the United States. 
Mohamed Jbali Engaged, Girlfriend & Baby
Mohamed got married to Danielle Mullins after they got engaged followed by their online meeting. Mohamed and Danielle were often considered as the match made only for reality TV. 
As per the overall plot design of the TLC reality show, 90 Day Fiancé, the show is supposed to have one of the couples holding the American Greencard and the other one from some other countries. 
So, after their online meeting, Mohamed moved to the United States with a K-1 visa. He later decided to get married to the 46-year-old Danielle who was already the mother of three daughters and a son.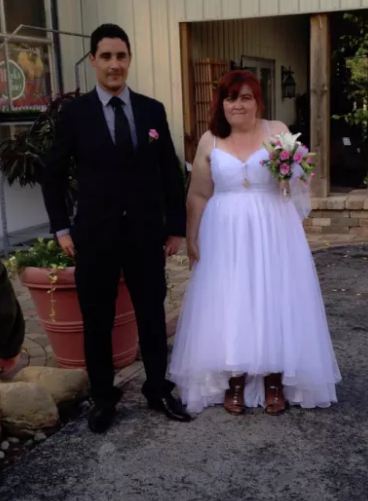 Mohamed Jbali gets married to Danielle Mullins in the reality show 90 Day Fiance (Photo: thehollywoodgossip)
After their marriage, Mohamed got the American Greencard which Danielle claimed to be the only reason for him to get married to her. Their two months long marriage ended up in a terrible note after Danielle found out Mohamed's involvement with another woman.
You May Like: Chris Pfaff Bio: From Wife, Girlfriend To Net Worth | All Revealed
Both of their media image after their divorce had them through the worst. After Danielle found out Mohamed with someone else, she did not directly proceed for divorce but annulment as it would force Mohamed to surrender his Greencard and go back to his home in Tunisia.
In the process, Danielle even also showed their chats claiming that Mohamed really loved her. In one of the conversations that she publically showcased, Mohamed had said that he wanted to be with his wife and her baby daughters. 
Regarding his present life, all these years after the show, Mohamed remained low-key when it comes to his relationships.
Surprisingly, the media report of February 2019 revealed that Mohamed had been single after his divorce with his wife in the reality show.
Further, it was disclosed he joined the Muslim Tinder called Minder. After he joined Minder, fans speculated that Mohamed was now well settled in his life and was looking for a girlfriend to complete him.
However, after months of joining Minder, Mohamed has still not made any public revelations of any lady in his life.
Besides, his followers are hopeful of him introducing his girlfriend soon to them.
Short Bio, Age
At the age of 31, today, Mohamed Jbali believes that he is at a better place in his life. The reality show star celebrates his birthday on 7 March every year. He is originally from Tunisia and is a Texas, Austin resident in the USA.
Mohamed has never spoken publically on his parents and family back in Tunisia.
In the USA, Mohamed lived in Florida in the beginning from where he moved to Texas. 
Check Out: Amina Buddafly Bio, Kids, Mother, Net Worth
As of now, the 90 Day Fiance fame Mohamed, does the job of an Uber driver in Texas where he lives with his dog. He often keeps posting the pictures of his dog Bowie who shares the same birthday as of Mohamed.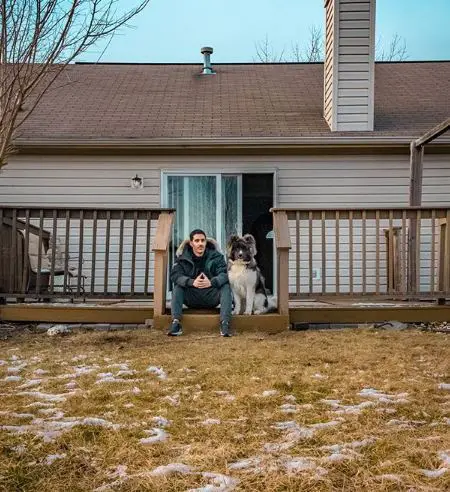 Mohamed Jbali poses with his dog Bowie who turned seven months on Mohamed's 31st birthday on 7 March 2019 (Photo: Mohamed Jbali's Instagram)
Mohamed is not a man of high celebrity status. He's now leading a life of ordinary people and is also a newbie to the United States.
Thus, there are no precise speculations on his accommodation and property in the USA. But, he is undoubtedly in the process of making a good salary and net worth to secure his future.