Bringing more than a decade of experience in criminal law, Melissa Lewkowicz is currently serving as a partner at Chester & Lewkowicz, LLP.
She is a prominent criminal defense attorney and reality TV personality who starred in the first season of the critically acclaimed hit series, Reasonable Doubt.
In the show, the LA-based law star worked with the retired homicide detective, Chris Anderson, to re-examine and solve real-life murder cases.
Melissa Lewkowicz Bio: Age & Height
Melissa, age 40, celebrates her birthday on 27 October. The ageless beauty stands to a height of 5 feet 6 ½ inches. 
Melissa, the guest correspondent on CNN, who most of her life remained armed with an arsenal of legal expertise for the first time, felt entirely helpless and powerless when her superhero-mother was diagnosed with cancer.
The tragic phase in her life taught her that the only thing that matters is good health. 
You May Want To Know About: Rene Marsh Wiki, Bio, Age, CNN, Married, Husband
Her mother, who always fought for what was right, told the truth in her loudest voice and possessed the highest level of integrity, will forever remain her true inspiration. 
Wedding Details With Husband
Melissa, dubbed as one of the Top Rated Criminal Defense Attorneys in Los Angeles, like her successful career, is blessed with a prosperous married life.
She has someone special in her life, cheering her up in the good days and bad days. And he is none other than her husband, Jason Huberman.
Melissa has been married since 24 June 2018. More details to their first encounter and wedding remain publicly off the bay as for now.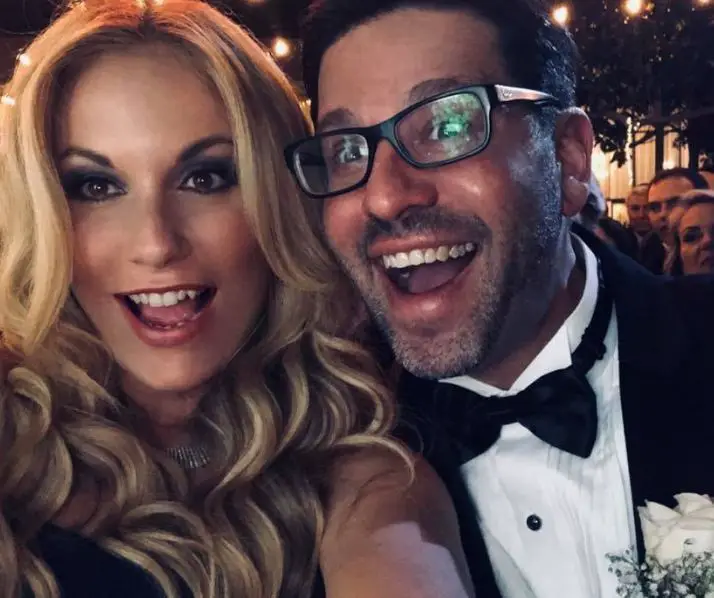 Melissa Lewkowicz with her husband, Jason Huberman enjoying their time together on 6 November 2018 (Photo: Melissa Lewkowicz's Facebook)
Both Melissa and Jason seemingly keep their private affairs away from the media eyes and social media.
They rarely let their fans and followers have a peek into thier personal life. Thus, it is only fair to respect their space and not make any baseless speculations on their life. 
Her Career As Attorney, Net Worth
Melissa, with the help of Investigation Discovery's extensively rated show, goes beyond her power to defend the wrongly convicted. She agreed on the show because she did not want to let go of her chance of exposing the grave injustice and the pain they cause in many lives.
More from Attorney: Lisa Bloom Husband, Children, Family, Net Worth
Growing up in a first-generation American family, her entire family instilled the value of education in her over anything else.
But, mostly, it was the stories about defending the falsely accused she grew of listening to, that made a significant impact on her law career today.
It was Ira Chester, a defense attorney, her mother's high school boyfriend and her superhero in disguise, who implanted in her a dream to save the world.
Today, the same person she grew up idolizing is her law partner. Together with him, she defends clients, accused of misdemeanor and felony offenses, ranging from DUI to homicide. 
From all the long hauls and convictions, she must have garnered a substantial net worth. The exact figures to her net worth though remain veiled as of yet.