Leah Williams, a renowned QVC host, opens up about her weight loss journey. Speaking in an interview, the QVC anchor discusses the methods she adapted to a healthier lifestyle. 
Leah Williams' Weight Loss Journey
Williams shared her inspiring weight loss story in an interview with QVC originals in 2020. She elaborated on what triggered her to think about adopting a healthier lifestyle and what measures she took to lose her body weight. 
Williams said that a few years back when she was at a doctor's for her regular health check-up, she came to notice her weight had risen to a concerning number. She said, 
I was never a skinny person. But the number was just mind-blowing. And, that day I thought this is not where I wanna be.  
Curious about her overweight, she asked her doctor for the reasons behind her obesity. To find the accurate cause, Williams first set up a plan to track her eating habit. 
After a month of tracking her eating habit, she concluded that she had to change her diet. 
She changed her diet, kept her weight in check once every week, and noticed a gradual improvement in the results.  
Further, in the interview talking about her family, she mentioned that none of her family members are overweight and that her sibling were athletes. 
However, she wasn't much into physical activities and was mildly active, working out in the gym only once in a while. 
She had been through a weight loss process quite a few times, doing all the hardcore exercises to lose weight. But told that she never enjoyed it and couldn't be persistent with the process. 
But this time around, she discovered that despite Williams hated gym exercises, she liked walking. And that's what she did. 
As the QVC host described, for her, the changes like proper diet and walking made her weight loss process effective. And she urged those who are looking to lose weight to figure out what works for them and follow the process consistently.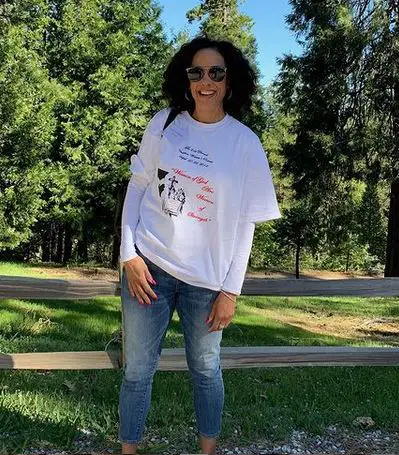 Leah Williams' picture from 2019, which shows the visible result from her weight loss process. (Source: Instagram)
A Look Into Her Personal Life
Williams, age 50, was born in California and grew up there with her siblings. Unfortunately, as per her Facebook post of 2014, her mother passed away at 68. 
Sharing the post on the special occasion of her mother's 76th birthday, Williams expressed how closely she was bonded with her mother. Moreover, her father also passed away several years ago.
As for her education, she received a bachelor's degree from Howard University in broadcast management.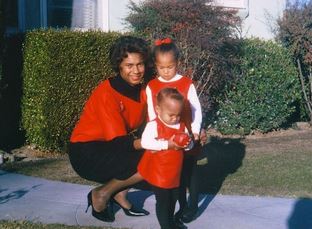 A childhood picture of Leah Williams with her mother and sister. (Source: Facebook)
Is She Married?
Though Williams is open about every aspect of her life, she is tight-lipped about her relationship status. 
Not having revealed any details on her love life, people began speculating that she might have divorced her husband. Not just that, but there have also been rumors that her husband died of cancer. 
Not sure of how people came to assume the rumor, but as Williams hasn't opened up about her relationship, nothing of this sort is believable. 
Even her Instagram account does not hint anything regarding her dating life. Moreover, her Valentine's posts without a partner might suggest she is currently single.