Katie Cleary, age 37, is an American model and actress who made her way through the industry first as a professional model.
Initially, she appeared on the first season of America's Next Top Model eventually featuring as a model on the game show, Deal or No Deal.
After that, she took a while before making her breakthrough as an actor in the television series, Heckle U and Chuck.
Be that as it may, the name, 'Katie Cleary,' only rose to sudden prominence after the most unfortunate incident of her life. 
It was the year 2014 when her husband of four years, Andrew Stern, shot himself dead at a shooting range in the San Fernando Valley.
Peek Into The Life Of: Katherine Bailess Bio, Family, Dating, Net Worth
Although there are realms of made-up speculations to define the accident, people who were closely related to Andrew, for instance, Katie Cleary, never directly commented on the matter.
Who Was Katie Cleary's Husband- Andrew Stern?
Together, Katie and her late husband, Andrew Stern, had appeared on Bravo's dating show, Millionaire Matchmaker.
The pair had bonded over reality television. Eventually, on 31st July 2010, they tied knots over a wedding ceremony, never realizing their love story would end up in such a state.
A few weeks prior to the big tragedy, Andrew had filed for divorce. The court documents stated that the pair separated on 3rd April 2014.
They were already estranged from their relationship before Andrew's abrupt departure.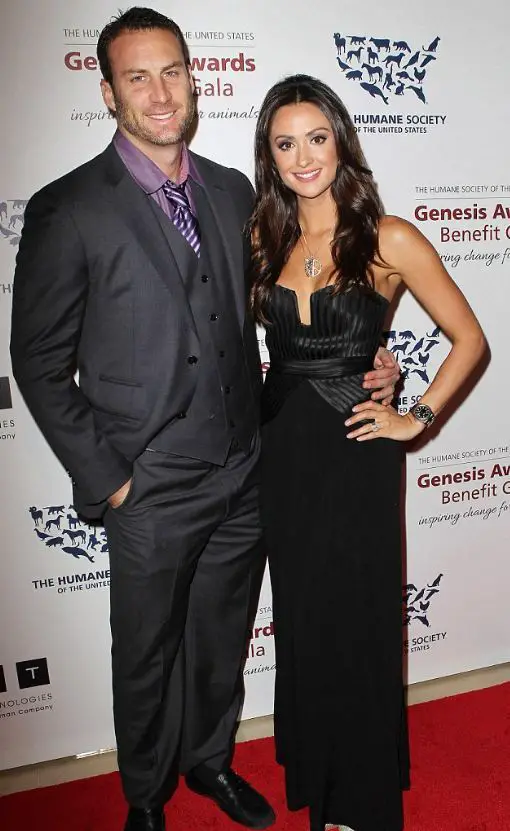 Katie Cleary and her husband Andrew Stern, pictured together in March 2013 (Photo: dailymail.co.uk)
Many claimed that he was tormented over the paparazzi-shots of his ex-wife's partying with the famous stars, DiCaprio and the Entourage star, Adrian Grenier.
Meanwhile, his friends also commented about Andrew's long-time conflict with depression and how this ignited his untimely suicide, 
Something was 'broken' in him and no matter how he tried to fight it - with eating well, exercise or counseling sessions - he couldn't shake it.

His struggling married to Cleary was not to blame for his suicide but just added to his pain because of the fantasy he had about their life together.
However, Katie reportedly claimed that her friendship with the stars had nothing to do with Andrew's death. Moreover, her father, Thomas Cleary also spoke on how devasted his daughter was with Andrew's death, 
This is a terrible loss for my daughter Katie and obviously she is devastated. We are all grieving for her and for my son-in-law
Indeed, the catastrophe must have been a lot to take. 
As For 2019 
Moving onto some joyous side of her story as of 2019, Katie was born and raised in Chicago, Illinois as an only child of her parents.
Her mother's strength, hard work, love, and determination is the only factor that kept her going in life. It is all thanks to her mother that Katie found the guts to go after her calling moving to a completely strange place. 
Keep Reading: Katherine Borowitz Wiki, Family, Husband, Net Worth
Today, a renowned international model, award-winning producer, and animal-welfare advocate, Katie, has so many titles to herself.
She sure lived a few relationships with boyfriend in between, but her priority is all about raising awareness and helping animals in some way or other. 
Reportedly flaunting a net worth of $250K, Katie is the founder for Peace 4 Animals, a nonprofit dedicated to protecting wildlife and companion animals, and World Animal News- delivering breaking news to readers globally. 
As of recent, Katie, standing to a height of 5 feet and 8½ inches(1.74 meters), is working on the second documentary, We Are One, highlighting on people around the world fighting to protect animals from extinction.