Jessie Pavelka is an American fitness expert and television host, specializing in extreme weight loss. He has changed the lives of thousands especially with his work as a fitness trainer on the Lifetime reality series, DietTribe.
In 2012, he starred as a lead motivator in the British TV series Obese: A Year to Save My Life, a show that was made for extremely obese individuals who reconstruct their lives over a one-year period working on diet and exercise. Jesse has taken part in many other projects of a similar kind.
Jessie Pavelka's Wiki, Family Background
Jessie Pavelka was born as 'Jessie Michael Pavelka' on 29th September 1982 in Corpus Christi, Texas. Growing up, he has forever been a believer about a healthy mind being the key to a healthy body. For that reason, he has been exercising from an early age.
More Of Fitness Trainer: Alex Fine Bio, Age, Girlfriend, Net Worth
When his parents divorced, by the time he was nine, he got really confused and angry, and the outlet to which became the sports. Later, when he was ten, he got his first set of dumbbells, eventually a scholarship for football in college. He played for sixteen long years before calling it quits.
Both his parents, still live in Texas: father, Mike Pavelka in Denton and mother in Corpus Christi.
His father is a Christian music artist who signed with the Tate Music Group at some time in his life. He loves to sing and write and play a "gentle meditative form of uplifting spiritual music."
Jessie's family is originally from Prague; Irish on his father's side and Native American on his mother's. He also has two sisters.
Meet His Girlfriend
Jessie Pavelka has been dating Therese V. Pham. Therese is a Los Angeles based Strategic Account manager, working with the pharmaceutical company, Allergan since January 2019.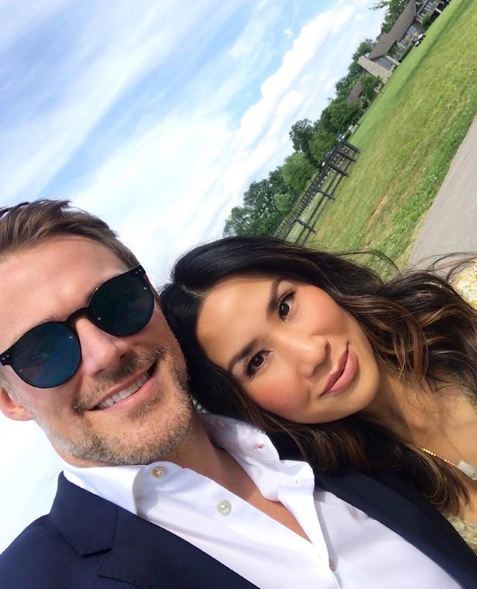 Jessie Pavelka with his girlfriend Therese V. Pham on 11 June 2019 (Photo: Therese V. Pham's Instagram)
Theressa, who received an MPH in Epidemiology & Biostatistics from the University of Southern California, started sharing her time with Jessie on her Instagram since August 2015.
Also Stands To A Height Of 6' And Above: Shep Rose Net Worth, Family, Girlfriend, Height
The last time they were seen together was at the Tomoko Spa Beverly Hills on 29th September 2019.
Relationship Details With Ex-Wife
Jessie Pavelka was married to Sitara Hewitt, a Canadian actress. With her, Jessie shares a son, Rowan Pavelka (born in 2010).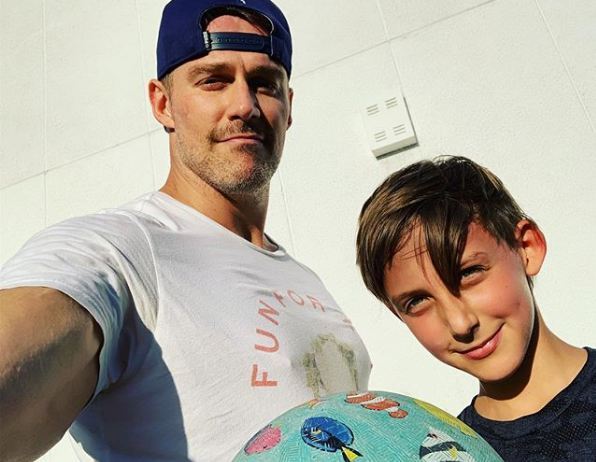 Jessie Pavelka and his son Rowan Pavelka on 10 July 2019 (Photo: Jessie Pavelka's Instagram)
The estranged couple met through a mutual friend and tied the knot on 18th September 2009, calling off the pledges years later, on 27th May 2016.
Sitara is best known for her television work as 'Dr. Rayyan Hamoudi' on a Candian sitcom, Little Mosque on the Prairie.
Quick Fact
Jessie Pavelka stands at a height of 6 feet (1.83 meters).