Jemma Middleton is a British Youtube star and social media personality. Her Youtube channel, xXJemmaMXx, has 227 thousand subscribers where she has posted 40 videos of game playing.
However, she has not uploaded any videos after her last video on 19th November 2013.
More so, Jemma does not miss a chance to make an appearance in her husband DanTDM's youtube channel.
Jemma Middleton's Bio
Jemma Middleton celebrates her birthday on 9th April of every year.
She grew up in her hometown, Wellingborough, the United Kingdom, with her family members. Though she has not provided details about them, she has mentioned her parents on her video game streams on Youtube.
Jemma has also posted pictures of her mother, Clare, and sister Kaylaa Millward on her social media posts.
You May Like: Rachel Bonnetta Fox Sports, Wiki, Age, Married, Husband, Height
After finishing her high school education, Jemma began to do many odd jobs to make her future secure.
However, she thought of appearing on Youtube later and created her channel on 22nd July 2013, which was named xXJemmaMXx.
Soon after, she began uploading videos of her Minecraft playing, she gained over 200 thousand subscribers and also appeared in mainstream social media like Twitter.
Married To Husband
Jemma Middleton is happily married to Daniel Middleton, popularly known as DanTDM (The Diamond Minecraft).
Recently, she has shared several Instagram posts announcing that she, with her husband, is expecting a baby boy as their first child. The baby boy is expected to be born in January 2020.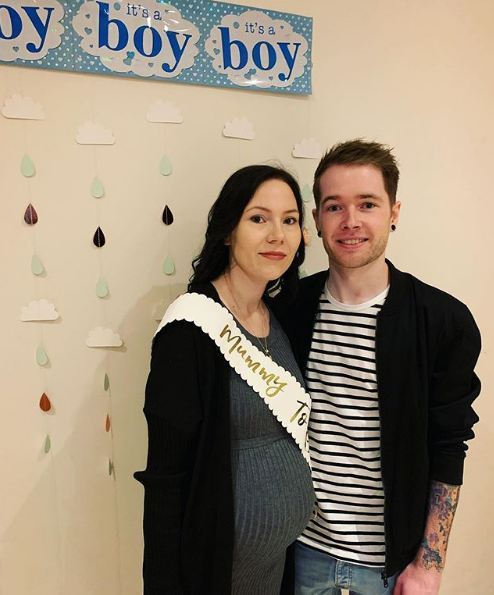 Jemma Middleton with her husband Daniel Middleton on 10th November 2019 (Source: Jemma Middleton's Instagram)
The couple has been together since the school days. They know each other since both were in the sixth grade of their school. Since they were batchmates, they were very close from the very beginning.
When they graduated from high school, they started dating, and when she was eighteen years old, Daniel proposed, which was undoubtedly accepted by her. 
After their engagement, both began to make their career stable. Daniel started his Youtube channel, whereas Jemma started doing other jobs.
However, inspired by Daniel's success, she also started her own Youtube channel later. 
Worth Reading: Sophia Grace Wiki Unveils Everything From Age, Parents To Net Worth
After long years of relationship, the couple finally got married in March 2013. 
Since their marriage, Jemma has been helping her husband in managing his channel and accompanying him during his tours to various conventions and game events. 
Who is Daniel Middleton, aka DanTDM?
Mostly famous by his professional name DanTDM is a 28-years old Youtuber born in Aldershot, England. Daniel is one of the highest-paid YouTubers in the world-famous for his channel DanTDM where he posts content on Roblox, Fortnite, Minecraft, and other popular games. 
As of December 2019, he has 22.2 million subscribers to his channel earning his million dollars annually.
Husband's Net Worth
Daniel has a net worth of $30 million. Moreover, he was enlisted as the world's highest-paid Youtube star of 2017 with an earning of $16.5 million.