Like most outsiders who come to limelight for a relationship with their fellow celebrity partner, Jasmine Pilchard-Gosnell came to trend after the death of her then-beau, Paul Walker. 
Jasmine and Paul were in a serious relationship who were planning their future together. 
But, she came to realize how wildly unpredictable life was with the untimely demise of her boyfriend. 
Bio And Age
Jasmine Pilchard-Gosnell was born on 26th September 1989. 
She was born to Casy James Gosnell, a landscape gardening business owner, and her mother, Julie Pilchard. 
As she was born in California, she holds the nationality of the United States. 
Another American Actor: Josh Segarra Married Long-Time Girlfriend | Children & Movies Details
As per her education, she graduated from the University of California, Santa Barbara. 
Jasmine Pilchard-Gosnell Boyfriend Paul Walker
Jasmine came to trend after the death of her beloved boyfriend, Paul Walker, in the car accident. 
The two were in a relationship from 2006 to 2013. 
Interestingly, Jasmine was just 16 years old when she had first met Paul, who was 33 then.
Although they had a huge age difference, they had moved on with their relationship, citing that the age was just a number.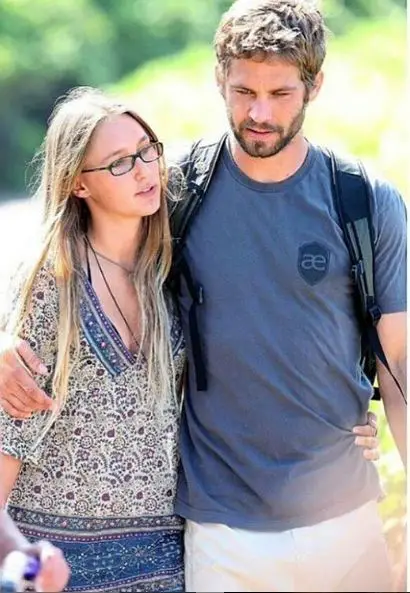 Jasmine Pilchard-Gosnell with late boyfriend, Paul Walker (Photo: Paul Walker's Instagram)
Jasmine was the type of girl that the Fast and Furious actor always wanted to date. She was hardly spotted with makeup on and had always kept it natural. 
The two were very much in love that Jasmine even took care of Paul's daughter, Meadow Walker. Similarly, Jasmine also shared a very close relationship with Paul's family.
Jasmine and Paul were planning to spend a bright future together. But, everything ended with the shocking and untimely death of Paul in the car crash in November 2013. 
The couple was close to taking their relationship to the next level, with Paul looking for engagement rings as he was planning to make Jasmine his wife. Nonetheless, the couple was not engaged at the time of Paul's death. 
What Happened To Jasmine Pilchard-Gosnell?
It was not easy for Jasmine to accept the truth that her boyfriend had left the world.
She was very much devastated and broken at that time. Henceforth, her mother, Julie, was there comforting her to cope up with the situation. 
Although she was grief-stricken, Jasmine spent three hours at Paul Walker's Santa Barbara, California, home. She paid a visit to Paul's parents and spent some time with them. 
Look For: Hero Fiennes-Tiffin Age, Gay, Girlfriend, Net Worth
As of now, nothing concerning Jasmine is out in the open. 
On the other hand, Paul's daughter, Meadow, makes frequent public appearances.
Recently, Meadow paid an emotional tribute to her late father on 12th September 2019 on the occasion of her father's 46th birthday.
She shared a throwback snap of her father hugging her when she was a child and captioned it: 'Happy birthday to the loveliest soul I'll ever know.'
Paul Walker's Daughter, Ex-girlfriend
Paul Walker had a daughter named Meadow with his ex-girlfriend, Rebecca Soteros. 
Paul met Rebecca when he was struggling to make his career in the film industry. Furthermore, the two quickly hit off well and soon dated in 1998 and took their relationship casually. However, Rebecca got pregnant with his child and urged him to marry her. 
At the time, Paul was not ready and refused to tie the knot. But, he still wanted to be part of his daughter's life and insisted that Rebecca stay in California. 
Today, Meadow, the only child of Paul, is in her early twenties. 
Net Worth Of Paul Walker
Paul Walker, who was an American actor, had a total net worth of $25 million at the time of his death in 2013.
However, the actor left his $25 million solely to his daughter, Meadow, leaving his girlfriend, Jasmine, out of the will.