Gabi Dugal is not involved in the media industry in any way, but that does not mean she is not as equally famous. She became popular for her relationship with Season 10 American Idol winner Scotty McCreery. Because of the long term relationship, Gabi has appeared in Scotty's numerous music videos like Feelin' It and Five More Minutes. 
Gabi never liked to hog the spotlight, so she and Scotty did not publicize their relationship for a long time. So how is Gabi handling all the attention now?
Gabi Dugal's Husband, Scotty McCreery
Gabi Dugal has the fairytale love story that everyone dreams of. She and Scotty McCreery were friends from kindergarten but did not date until their senior year in high school. 
They were always together, and Gabi Dugal supported Scotty through all the hardships for many years before they even publicized the relationship. Gabi was reluctant to reveal the relationship because she did not like the idea of gaining the media's attention, so the relationship was only revealed after six years of togetherness.
Scotty, who was madly in love with Gabi, proposed to her in September 2017 on Grandfather Mountain in North Carolina. 
Read Also: Daryl Hall Wiki, Wife, Divorce, Girlfriend and Net Worth
Following the engagement, Gabi and Scotty got married on 16 June 2018 in North Carolina. The wedding was a private ceremony, only involving family and close friends. 
Gabi looked flawless in a Morilee gown, and the newlyweds danced to Can't Help Falling In Love With You. Both Gabi and Scotty posted many pictures of their perfect night, and needless to say, they looked adorable together.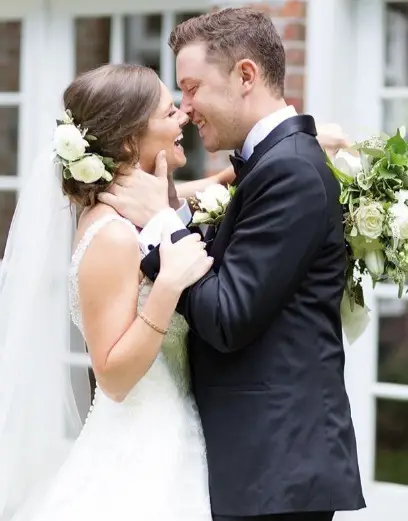 Gabi Dugal weds her childhood sweetheart Scotty McCreery on 16 July 2018 (Photo: Gabi Dugal's Instagram)
From the pictures, it can be assumed that they were very thrilled about their married status. Today, Gabi and her husband live in Raleigh, North Carolina with their dog Moose in a happy family.
Gabi Dugal Wiki, Age & Nationality
Born in 1994 in the United States, Gabi Dugal celebrates her birthday on 9 April every year. She was raised in a happy family beside her elder sister Paige in Garner, North Carolina. Gabi is very close to her parents and her sister, and occasionally posts pictures with them on social media.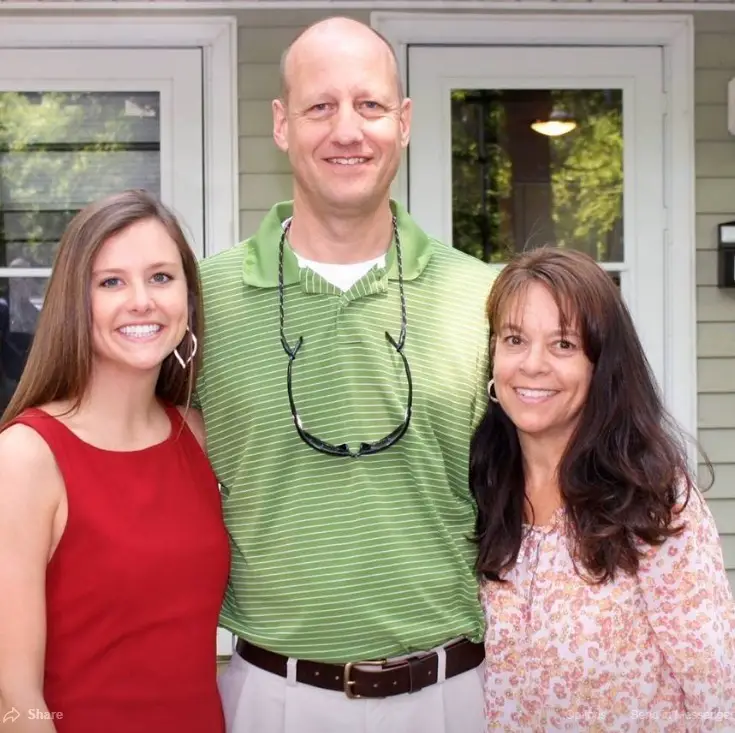 Gabi Dugal poses for a photograph with her parents on 28 April 2017 (Photo: Gabi Dugal's Facebook)
Gabi was a very bright student during her childhood and always focused on gaining the best education. After graduating from Garner High School in North Carolina, she studied in the University of North Carolina. 
You May Also Like: Linda Perry Wiki, Married, Husband, Ethnicity and Net Worth
Gabi is a Pediatric Nurse and works in the Duke Children's Pediatric Bone Marrow Transplant Unit. 
At the age of 25, Gabi is an American by nationality and is shorter than her husband who stands at a height of 5 feet 10 inches (1.78 meters).
As a nurse, she earns an average of $32 per hour, which is a decent salary. She also shares her husband Scotty McCreery's net worth of $4 million.