The American TV personality, Danielle Staub, was born on 29th July 1962. 
Interestingly, she was born to a 15-year-old mother of Sicilian heritage, and she was adopted, given the name Beverly Ann Merrill, and raised in Pennsylvania, according to her autobiography 'The Naked Truth.'
Danielle came to prominence after being cast in the reality television series called The Real Housewives of New Jersey in May of 2009.
The series documents the lives of several women residing in New Jersey. 
She has risen to good career height through television appearance and social media popularity which includes enormous fan following on Instagram and Twitter.
Thus, she enjoys good fame and decent net worth, which is fair enough to maintain a comfortable life.
Danielle Staub's Personal Life Details: Husbands, Divorce
To compare Danielle Staub's personal life with a moving clock won't be wrong, as both Danielle's own life and moving clock are not constant. 
If you want to know why is it so; well, she just called off her 21st engagement in 2019, which clearly shows that her personal life has not been consistent to date.
Read More: Jeannette Calle Wiki, Age, Husband, Children, Salary
Speaking about Danielle's dating and married life in chronological order, she first got married to former FBI informant Kevin Maher in 1986.
But her equation with Kevin did not go well, due to that she divorced him in 1987 after a year of marriage. 
After that, she came to news for her getting married for the second time, as she got married to businessman Thomas N. Staub, with whom she happily completed her family by welcoming two daughters Christine and Jillian.
Danielle and Thomas lived together for fourteen years, where they saw every up and down of life, shared emotions, and enjoyed happiness together. 
But sometimes things go wrong, even when it does not look like happening.
Call it tough luck because Danielle and then-husband Thomas divorced; thus, separated in 2007 due to their personal issues even though they lived together for a long time. 
After she divorced Thomas, she remained unmarried for more than ten years, although she got engaged to many men, where the details of her personal life were kept private.
However, Danielle was among the bright stars when she exchanged engagement rings with Marty Caffrey, an entrepreneur, in May 2017 after a year of dating.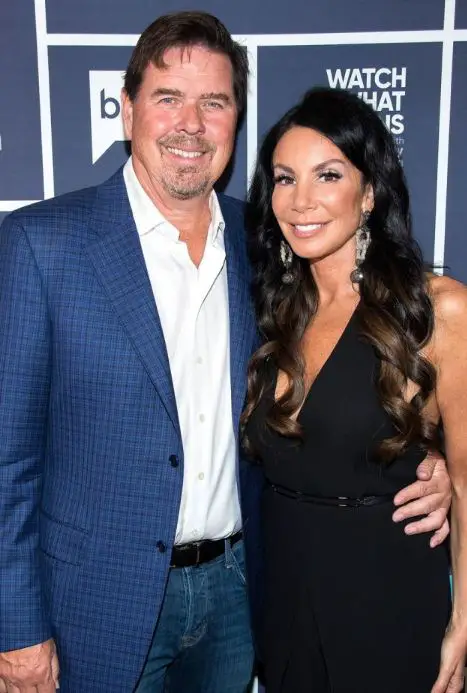 Danielle poses with Marty before they split in May 2018 (Photo: People)
Later, Danielle and Marty arranged a grand beach ceremony for their wedding on 5th May 2018 in the Bahamas' North Bimini Island at the Luna Beach Club.
But there is a twist in the tale again, as Danielle broke her marriage for the third time after three months of the wedding, following their discomfort in the marriage relationship. 
Calls Off 21st Engagement, Daughters
After ending her third-marriage, Danielle was spotted with her new boyfriend, Oliver Maier, with whom she exchanged rings later.
Continue Reading: Demetria Obilor Biography, Engaged, Married, Salary
But like every time, she called it quits with Maier, which ticks her broken relationship to 21, as per People's Magazine.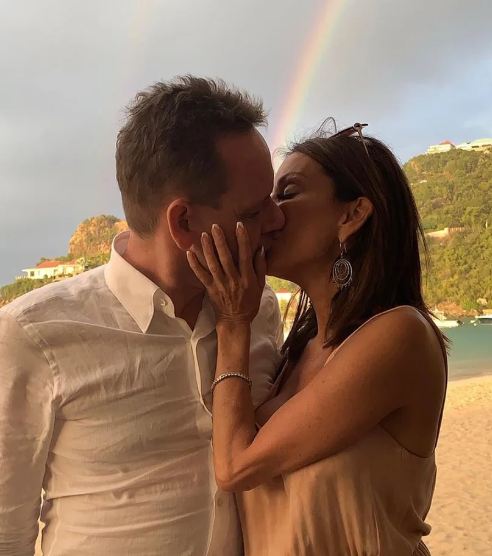 Danielle Staub kisses then-fiancee Oliver over a beautiful rainbow background on 26th February 2019 (Photo: Danielle Staub's Instagram)
However, Danielle, age 57, stated that she wanted to spend time with her daughters, Christine, 25, and Jillian, 20 after she ended her engagement with Oliver.