Contessa Metcalfe is a former U.S. Navy veteran, family physician, and a reality TV personality who gained widespread prominence by appearing in the Bravo TV's reality series, Married To Medicine, from 2017 to 2019. 
As a physician, she has been working as a family medicine doctor in Atlanta, Georgia, for more than a decade. She also owns a medical concierge service named Acute Face MD, where she provides VIP services to her patients.
Contessa Metcalfe's Bio, Family
Contessa Metcalfe was born on 4th June 1976 in Kansas City, Missouri, as one of the three kids (one son and two daughters) born to her parents. 
Her mother was a career employee with the U.S. Postal Service. She has passed away after battling long years of breast cancer. Her father was in jail when she was in college.
Meet Another Physician Who Also Appeared In A Reality Show: Jennifer Arnold Bio, Married, Children, Parents
Contessa didn't have the best relationships with her father, but she has revealed that she is trying her best to work on it. Her father has been diagnosed with prostate cancer, and she regularly visits him to know about his health. 
Her younger brother, Gerald Gray, is a magna cum laude graduate of UMKC School of Law in May 2014. Currently, he practices as an attorney in her law firm, GGray Law LLC. 
Career & Education
Growing up, Contessa was involved in every new activity, from debutante to cheerleader. She was even crowned as a high school homecoming queen. 
She attended Xavier University in New Orleans and got her undergraduate degree. Then she went to St. Louis University for a medical, but it was financially difficult for her with her father in jail. So she applied for a military scholarship and was awarded.
After graduating, she joined the US Navy's National Naval Medical Center as a flight surgeon. While serving in the navy, Contessa traveled the world, from Vietnam to Curacao, and also learned to fly planes.  
After some years in the Navy, so she left the job and began to practice as a professional doctor, which she is doing until this day. 
Married To Husband
Contessa Metcalfe is married to Walter Scott Metcalfe, a family doctor. The couple is blessed with three children. The eldest one is nine-year-old Lauren, the middle one is seven-year-old Landon, and the youngest one is three-year-old Laila.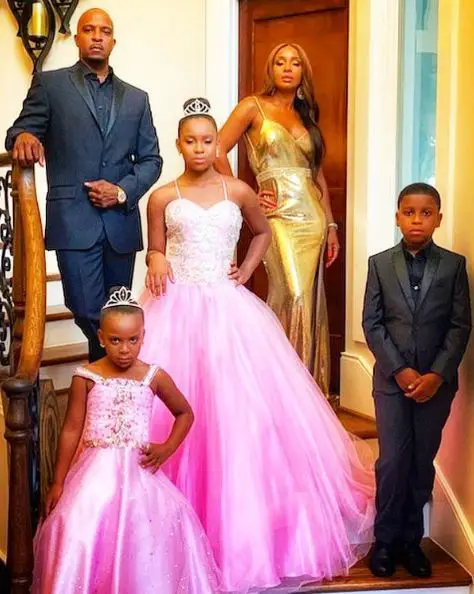 Contessa Metcalfe with her husband and children on 9th September 2019 (Source: Contessa Metcalfe's Instagram)
Contessa and Walter met while attending a medical conference and were long-distance working from the very beginning. They tied the knot in 2005. 
Dig Out More About Another Reality Star: Kelsey Owens Age, Birthday, Height, Parents, Boyfriend, Dating, Net Worth
While not at work, Contessa loves to ride motorcycles, to travel, and to spend time with her family members.