Clemmie Hooper is a non-fiction author and blogger who came into limelight with her blog titled "Gas & Air" in 2011. 
With her blog, she intended to share her knowledge and experience of being a midwife and a mother. She also wished to bring knowledge to people regarding pregnancy, birth and mothering young children. 
As of now, Clemmie is an established author who has penned books like "How to Grow a Baby and Push It Out" in 2017 and "How to Grow a Baby Journal" in 2018. 
Wanted To Be Midwife
Since a very small age, Clemmie Hooper carried a dream of becoming a midwife, and as a child, she used to put on her nurse's dressing-up outfit, wrenched her beloved doll out, and used to make a crying sound like a newborn baby.
Another Inspiring Woman: Rasheda Ali Bio, Age, Ethnicity, Husband, Net Worth
Moreover, she never let her that dream go in away as she trained herself at UWE Bristol to be a professional midwife.
Now, Clemmie has been practicing midwife since 2006 and currently works in the labor ward at Kings College Hospital in London.
Clemmie Hooper's Personal Life
Clemmie Hooper is married to Simon Hooper, an author.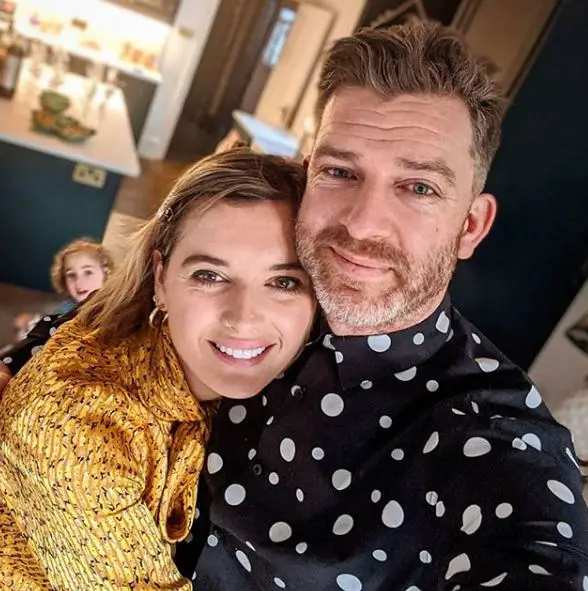 Clemmie Hooper and her husband Simon Hooper on their 11th marriage anniversary on 29 December 2019 (Photo: Simon Hooper's Instagram)
The two got married in the year 2008, after dating one another for three years.
Moreover, Clemmie and Simon had first met when they were both students at Bristol University. 
More precisely, they collided at a nightclub dance party and instantly fell for each other. Additionally, Simon asked her to go out with him for a drink the next day, and ever since then, the pair have been together.
Daughters
Clemmie Hooper and her husband have four daughters: Anya Rose Hooper, Marnie Hooper, Ottilie Pearl Hooper, and Delilah Hooper. 
Their first daughter, Anya, was born on 23 June 2007, second daughter, Marnie, in 2010, and their youngest two daughters, Ottilie and Delilah, were born in January 2016 as twins. 
Deleted Instagram
Clemmie Hooper deleted her Instagram account around the end of November 2019, after she admitted of trolling her friends and family via a fake account. 
Interesting: Scott Snyder Married, Wife, Girlfriend, Gay, Net Worth, Height
Digging up the issue, Clemmie was receiving a lot of negative comments about herself and her family online through a discussion forum called Tattle Life, a site that is used to discuss influencers.
And to deal with those commenters, she made a fake account by the name AliceInWanderLust and was convinced that she would be able to change their opinion with her positive views by being one of them.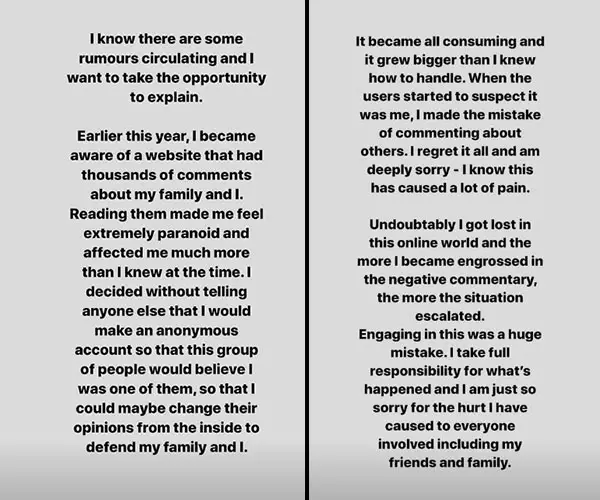 Clemmie Hooper explains and apologizes through her Instagram story before deleting her account (Photo: Clemmie Hooper's Instagram Story)
But the other users started suspecting her, which made things worse for Clemmie. In the end, when she could take no more words, she apologized for creating a fake account and decided to walk away from social networking, at least for now.
Bio
Clemmie Hooper was born on 9th November 1984 in England.