Charles Pol is an actor and producer known for his work on The Incredible Dr. Pol (2011), The Legend of Sherif Gus Skinner (2013), and Calling Dr. Pol (2014).
Most prominently, he is recognized as Dr. Poll's adopted son.
Bio & Adoption Details
Charles Pol was born on 19th March 1980. He graduated from the University of Miami in Florida in 2003.
Dr. Jan Pol and Diane Pol adopted Charles and his sister Kathlene from birth. Charles, another sister Diane was adopted, at the age of 18 after being his parent's foster child for ten years.
Look For: Marci Ien [Canadian Broadcaster] Married Status, Husband, Family & Facts
Charles' sister Kathlene married to Gregory Butch and had a son named Adam Butch. Sadly, Adam died at the age of 23 due to cancer in September 2019.
Parents Details 
Charles's parents Dr. Jan Pol and Diane, first met at Mayville High School in 1961, where Jan was a foreign exchange student. They got married in 1971.
Then they moved to Harbor Beach, Michigan, where Jan worked for a veterinarian for more than ten years. Later, Jan and Diane moved to Weidman, Michigan, where they started their practice in 1981. During his practice, he has rescued several rabbits, emus, Great Danes, and a cow. His three children have also worked at his veterinary clinic and raised lambs, chicken, pigs, rabbits, and cows. 
In 2011, Dr. Jan, his family, and employees at his practice in rural Weidman, Michigan, were featured in an American reality television show, The Incredible Dr. Pol. 
Charles Pol's Wedding Details
Charles Pol is married to Bet Pol.
The couple got engaged on 22nd July 2018—Charles shared his engagement news on his Twitter account.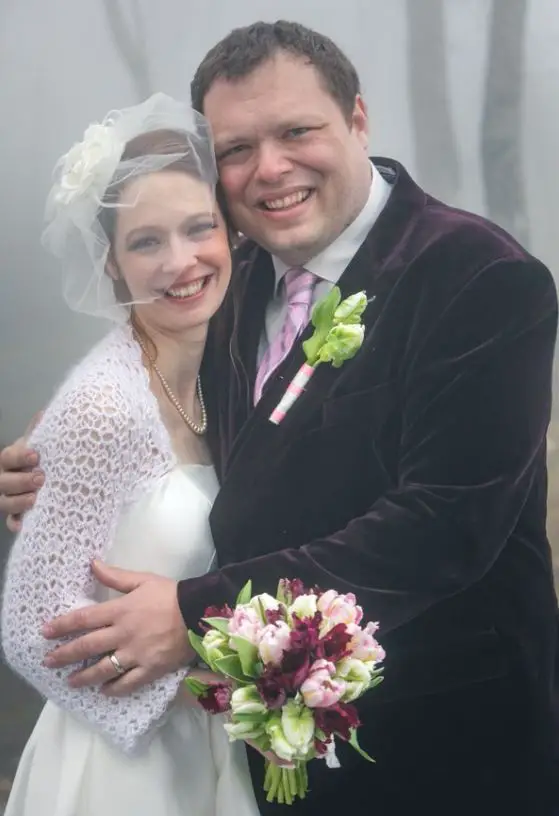 Charles Pol and his wife Bet on 22nd January 2019 (Photo: Charles Pol's Twitter)
Later, in January 2019, Charles and Bet exchanged their wedding vows. Furthermore, on 19th October 2019, the couple welcomed their first baby daughter Abigail in Central Michigan, weighing 7lbs and measuring 20 inches long.
Check Out: Mentalist Lior Suchard Married Life & Net Worth Uncovered
Their daughter was born a month after Kathlene's son Adam's passing. The welcoming of a new baby had hopefully helped the family members through their pain.
Quick Facts
Charles' father has a phobia of height.
His father owns three horses, doves, peacocks, several chickens, two dogs, and four cats.
His father Jan is fluent in four languages -- English, Dutch, French, and German.
His father is color-blind and has trouble with the colors green and brown.
At Charles' wedding, he and his wife had a unique style of cake.