Lior Suchard is the most sought-after mentalist in the world. He has been astonishing common people to celebrities, politicians, and royalty with his mind-blowing performances on miraculous predictions, inspiring thoughts, and starling mind readings. Taking his live audiences through the wonders of the human brain, his acts comprises of drama and lots of humor generating wonder, laughter, and fun in the crowd.
Lior, other than being a mentalist, is a chief brand officer of robot company, Robo Temi, founded by Yossi Wolf. He joined the New York-headquartered Temi Global Ltd. back in September 2019.
Lior Suchard's Brief Wiki
Born on 6 December 1981 in Tel Aviv, Israel, Lior Suchard realized his abilities when he was six after he felt a "heightened sense." Later, when he was 14, he started performing. Also, he served in the Israeli Air Force.
Of Celebs, Also Born In Israel: Lior Raz, Married & Has Family With Wife; Height, Ethnicity, Net worth - Details!
In 2007, the internationally celebrated psychic Uri Geller declared Lior as his official successor and even included him on his television series, The Successor. All this was a dream come true for Lior because he grew up idolizing Uri.
Furthermore, as a guest performer, Lior appeared in several TV shows, including Tonight Show with Jay Leno, The View, Larry King Now, The Doctors, Good Morning America, and The Late Late Show with James Corden, amongst others.
Married Life
Lior Suchard is a married man and his wife is named Tal Schachter.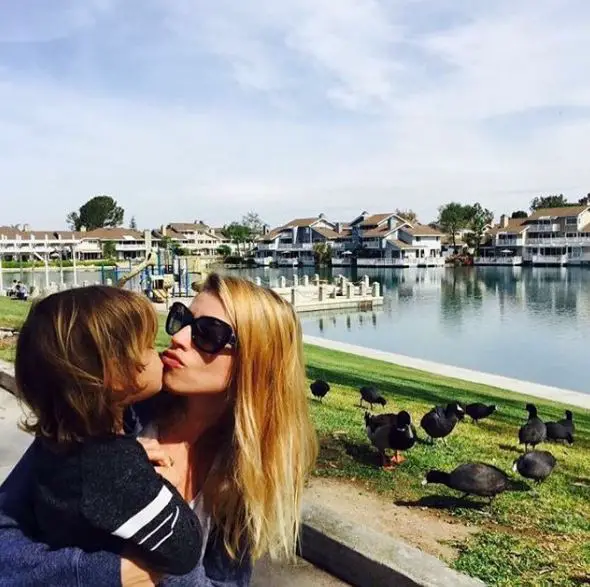 Lior Suchard's wife Tal Schachter and one of their children on 7 June 2018 (Photo: Tal Schachter's Instagram)
He mentioned his wife and children during an interview with CTECH, on 25 November 2019. Explaining the favorite features of his personal assistant, robot Temi, Lior spoke how it has been of great help being in touch with his family when away from home.
Keep Reading From Israeli Nationals: Iddo Goldberg Married, Family, Net Worth
He said Temi makes him feel like he is "almost" at home with his family while on one of his many business trips.
More Facts On Lior Suchard, Net Worth
He correctly predicted the results of the Nineteenth Knesset elections in 2013.

With one of many of his mind-reading tricks, he can predict what someone is going to say or what they are drawing.

According to Celebrity Net Worth, he values a net worth of $10 million.

In 2010, Lior was named one of the "Sexiest Men Alive" by People magazine.

He authored a book named Mind Reader: Unlocking the Power of Your Mind to Get What You Want.

His birth sign is Sagittarius.

The superstar, Leonardo DiCaprio praised him saying, "Holy $%#&! That was just awesome" after he watched one of Lior's performances. Likewise, the diva, Barbara Streisand, and Tony Blair, the former Prime minister of the United Kingdom have been recorded praising his works.