YouTube star Alejandro Salomon is an entrepreneur who came to limelight after opening his channel on YouTube Salomondrin, which has gained more than 1.2 million subscribers. He has become a perfect role model for those people who want to achieve something in their life.
Apart from that, Alejandro Salomon personal life is as successful as his professional life. He is happily tied in a marriage knot with his longtime girlfriend and enjoys his quality time with her.
Alejandro Salomon's Bio & Career
The Mexican-American producer was born on 7 December 1984 and hails from Mexico City. Currently, he is 34 years old.
At the age of 19, he moved to the United States along with his best friend. After completing his studies, he worked in different fields, but movie production became a big part of his life.
Alejandro is quite passionate about films and went to Los Angeles to pursue his career on in the film industry. In the film industry, he worked on every aspect of acting to making short films, followed by independent movies, and finally network projects.
Alejandro is the founder of the Salomon Investment Partners, a successful investment fund. He managed his own real estate, tech, and numerous other companies.
See Also: What Is Jacksepticeye Real Name? Girlfriend, Dating, Family, Net Worth
Additionally, he is also co-founder of Helios Production that deals with motion pictures. Alejandro oversees development and production for Helios Production. He has worked as a producer or executive producer for movies like A Mother's Rage, Godspeed, Slightly Single in L.A, Zoe Gone, Pocket Listing, Triple Dog, Martial Science, and Reaper.
Alejandro's Married Life
Alejandro got married to his longtime girlfriend Belen Maria Salomon, professional designer. The pair tied the marriage knot on the 20 May 2015, but they have yet to welcome a child.
Alejandro and Belen have been together since 2008. Their 11 long years of courtship has been an amazing journey so far.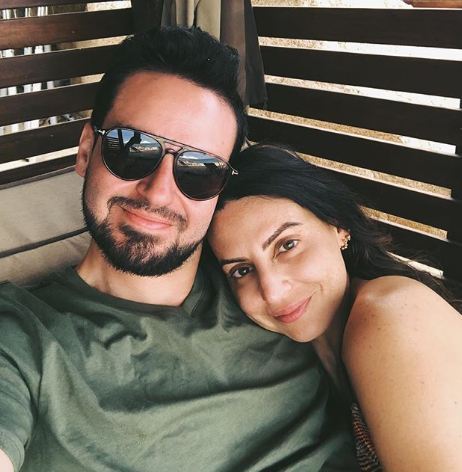 Alejandro Salomon and his wife, Belen Maria Salomon enjoying their time together on 3 May 2019 (Photo: Alejandro Salomon's Instagram)
Alejandro feels lucky to have Belen in his life. Even today, she sways him away with her amazing sense of humor.
Today, the couple resides happily in their safe haven in Los Angeles, California along with their two dogs- Bella and Zoey.
His Net Worth
After working on movie productions, Alejandro realized that though his career paid his bills, it has not necessarily made him happy, so, he had to switch over to what does make him happy i.e., cars.
After that, he began his own YouTube channel called Salomondrin, where he only talks about CARS.
Look For: Markiplier Dating Status With Girlfriend; Ethnicity, Family, Net Worth
Unfortunately, the same passion that earned him a massive fandom nearly took his life. On a certain Sunday evening in California Alejandro met with an accident.
The year 2018 was almost coming to an end when his darling McLaren Senna blazed on fire but the question on what caused the fire is still a mystery. Luckily, Mclaren and its owner remained unharmed.
Alejandro never posted anything regarding the unfortunate event in his social media. Although, he confirmed it in his Instagram story publicly disparaged an officer from the Calabasas Police Department for leaking photos of the accident. He described the action to be unprofessional. However, he also thanked all those aiding him at the time of need.
Alejandro has magical expertise in making a whooping earning. The astonishing young entrepreneur has been able to amass a net worth of around $ 12 million from his work and investment in the dairy industry, real estate, entertainment and much more. Besides that, Alejandro has a magnificent house located in Hidden Hills, California.