Zuri Adele is an actress, who is known for her appearance on Under the Dome and The Social Worker. Find all captivating wikis including Zuri's age, her credits on TV shows, her personal life, and her appearance on the 2019 Good Trouble.
Zuri Adele's Personal Life
When it comes to her personal life, Zuri doesn't hesitate to open up. Whether it's about her depression or her break up; she isn't afraid to hide those things.
On 9 September 2018, the actress shared her story on Instagram. She opened up about her journey to becoming an actress. In 2013, Zuri had packed her things and started to drive from Atlanta to LA to get her MFA in acting.
Don't Miss: Navia Robinson Wiki, Age, Father, Mother, Height, Ethnicity
While she set out for her dream, Zuri and her boyfriend broke up in Phoenix. She then went through depression and fear because of the demands of her new graduate school. But her friend, Tammy Warren gave her a place to stay and helped her find a new home. Zuri often credits her sister-like friends for helping her through rough times.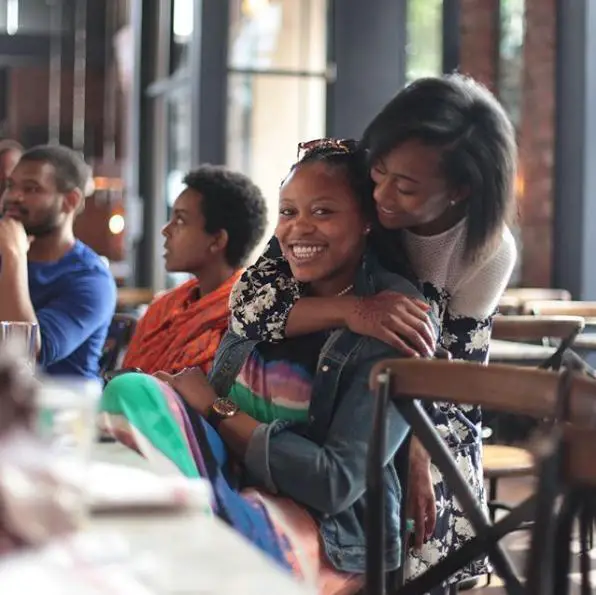 Zuri Adele wishes her sister on her birthday on 28 November 2018 (Photo: Zuri Adele's Instagram)
On a post of August 2018, she thanked her sisters for showing her to acknowledge herself and said,
I am grateful for sisters who leave me filled up by walking in their own worth, who take inspiring leaps of faith in their own lives, who hold me accountable to walk in my worth, and who remain vulnerable and compassionate givers through it all.
But, unlike her sisters, Zuri is not so open about her romantic affairs.
Zuri Adele's Wiki & Age
She was born on 10 April as per her wiki. She prefers to keep her age behind the curtains. However, it is known that the actress holds the nationality of an African-American.
She studied and trained at Spelman College in Atlanta, and the British American Drama Academy in London. After that, Zuri went on a pursuit of her MFA in Acting and BA in Drama at UCLA's School of Theatre, Film, and Television.
Similar: Lucie Guest Wiki: Age, Birthday, Married, Husband, Parents, Bio
She is aiming for a creative degree as one of the eight actors in the university's inaugural interdisciplinary graduate acting program.
Zuri In Good Trouble
With the aim to add more of her credits to TV shows, Zuri is preparing for her upcoming 2019 series-regular debut. She is making the debut on Freeform's Good Trouble as Malika. Good Trouble is a spinoff of the hit show, The Fosters. The spin-off is set to air on 8 January 2019. Zuri appears on the show alongside Roger Bart, Maia Mitchell, Cierra Ramirez, Tommy Martinez, and Sherry Cola.
Zuri is more than just excited to for his first starring role. She posted a photo on Instagram on the day she wrapped her first episode of Good Trouble and said nothing but wise words. She wrote in the captions,
To be working with and nurtured by the creators of this bold and necessary project is a blessing beyond my human understanding. I am truly living my most inspired life and I am so grateful. I love my job. I love my purpose. I thank Love for everything that molded me for this chapter. And so it is. #goodtrouble
Good Trouble will take off with a thirteen-episode for the first season. It follows Mariana Adams-Foster (Cierra Ramirez) and Callie Adams-Foster (Maia Mitchell) and their life in Los Angeles.
Zuri's character Malika is an avid activist. Her persona grew up as a foster kid, like Callie and Mariana. She is one of their new neighbors as they move into The Coterie.