Tina Lifford is an American actress. 
She was born on 1 May 1966 to parents Dorothy Lifford and David Lifford. 
Tina was raised alongside her brother Steve Lifford and two sisters namely Marlene and Pam. But, she faced a family loss at a tender age, when she lost her father and brother, the two most prominent male of her life. 
Her brother died because of a drug overdose and then her father died after the six months interval of her brother's death. Tina spent her childhood in the suburbs of Chicago and later moved to Los Angeles.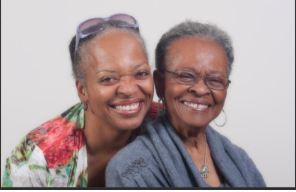 Tina Lifford shares a smile with her mother on her blog of The Inner Fitness Project (Photo: constantcontact.com)
Despite facing such a terrible loss, Tina didn't let her blues hamper her career and personal life. Instead, she treasured the presence of her mother and sisters and made them feel loved whenever possible.
Don't Miss: Daniel DiMaggio Wiki, Age, Parents, Siblings, Family, Height, Bio
Moreover, she made them proud by graduating in Spiritual Psychology University of Santa Monica, California in 2005. She also made her dream of being an actress (since the age of seven) come true. 
Tina Lifford's Career And Net Worth
Tina, who stands at a significant height of 5 feet and 7 inches (1.70m), initiated her career in the 1980s by making an appearance in the TV series like Hill Street Blues, Cagney & Lacey, Murder and She Wrote.
Her fame elevated after she made a prominent contribution on the series, Knots Landing from the year 1983 until 1988.
Interestingly, Tina got her big break in 1986 from the movie The Ladies Club. After her first movie, Tina got the opportunity to work on several other projects.
Among the list of her hit series and movies, Nuts, Colors, Grand Canyon, Panic, Blood Work, America's Dream, Scandal, Catch and Release are some other significant achievements.
Because of her outstanding acting skills, Tina was awarded Best Actress in a Dramatic Special or Series for America's Dream.
She also starred in a short film, The Ties That Bind in 2010. Also, Tina was also seen in the role of Dell in the movie Worry Dolls AKA The devil's Dolls in 2016.
From Actresses: Juanita Jennings Age, Birthday, Husband, Net Worth, Family, Bio
As of now, the black beauty is starring in the Oprah-Winfrey Network award-winning drama named Queen Sugar.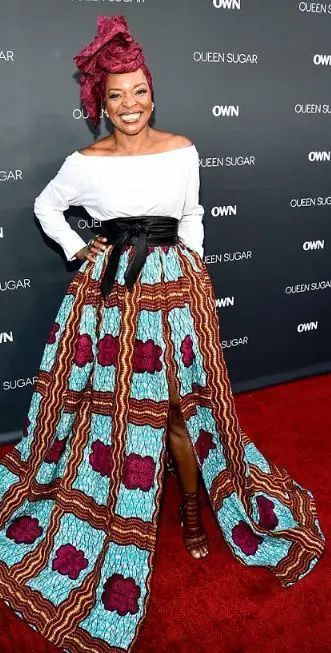 Tina Lifford attends an event of her series Queen Sugar in October 2017 (Photo:huffingtonpost.com)
Apart from her prosperous career as an actress just like actress Michael Michele, Tina is also a licensed spiritual practitioner, life coach, and even the founder of The Inner Fitness Project.
Tina is also the author of the book The Little Book of Big Lies. While talking to rollingout on 3 April 2014, Tina revealed the reason behind her writing.
As she went through the trauma of the loss of her father and brother, she wanted to express her feelings through her writing with the message that pain is temporary and it will not last forever.
With her near two decades of experience as an actress and also a fitness expert. Tina has undoubtedly amassed a handsome amount of net worth. Though her net worth remains confined, she is estimated to own net worth of millions.
Tin Lifford's Ends Up Dating Men From Different Backgrounds!
When it comes to relationships, Tina, who has the ideal weight of 58kg, has remained mum. The 52-year-old has not flashed out news of her love life because of, which she is speculated to be single.
You May Like: Marla Adams Married, Husband, Family, Bio, Age
However, on 13 October 2016, she gushed about past relationship to Essence, stating she has dated younger men. She added that her younger exes were different from her race and nationality as well.
Also, Tina said that she would always end up meeting men from different background though she did not search for one. 
Though Tina is deprived of dating affair, for now, she has a sweet reminiscence of her on-screen romance with Omar Dorsey in the series Queen Sugar.
While talking to chicagotribune on 5 July 2017, Tina stated that she and Omar share a good chemistry on-screen. She also added that she finds Omar to be dark chocolate, a baldheaded sexy man who perfectly match her character. 
Though Tina shares romance with Omar, it is only limited to television. In real life, she is unmarried and therefore does not have a husband.