Kate Ashfield, who played the Manchester United's club secretary, 'Alma George,' in the BBC's television drama, United, has it encrypted in her blood, the trait of not being able to stick to any comfort zones of sorts.
From being a successful and accomplished actor, she wanted to try her luck as a writer, and she sure did an astounding job.
The award-winning performer also did justice to her writing ideas.
And, because of it, she is anticipated to come up with even extraordinary scripts, while a few are already in development.
Kate Ashfield's Bio: Age, Family Details
Kate, who earlier garnered recognition of certain height after her appearance in the film Late Night Shopping, trained for the stage at Rose Bruford College in England, when she came to know about her call for acting at a much younger age.
Keep Up With: Annette Badland Weight Loss, Married, Family
The blonde, standing to a height of 5 feet and 6 inches (1.68 meters), then appeared in several local youth theater productions prior to making her film debut in 1994's Princess Caraboo as 'Ella.'
Getting to pursue her dreams right from the beginning days helped out a lot. The 47-year-old undoubtedly must have been blessed with parents backing up on her through her highs and lows.
 But then there lacks even the shred of proper evidence supporting the thus made assumption about her family.
Kate Ashfield Married To Husband?
For those who might not have any of a clue, Kate is the mother to her 13-year-old son.
And, as much as she loves keeping her personal life to herself, she may still not have spilled some of the beans had it not been for her project.
The fact that Kate penned a four-part thriller entitled Born To Kill for Channel 4 can never go unnoticed.
The series is about a 16-year-old psychopath, and the fascinating part of it all is that the multitalented got the idea for the project amidst picking up her son from his school.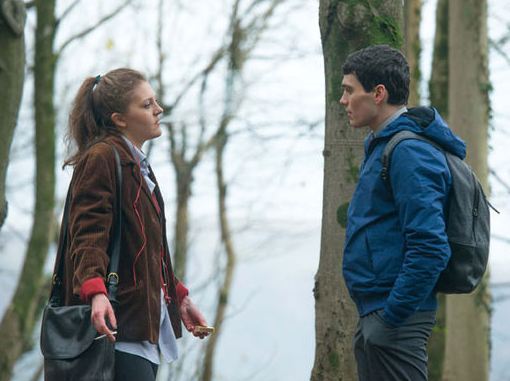 A shot from the Kate Ashfield's Born To Kill on Channel 4 (Photo: express.co.uk)
And, having seen his mother indulged in the process for so long, Kate's son developed this undying interest to watch his mother's work.
"He's dying to watch it,"- explained Kate during the screening of the first episode. And, overwhelmed by her motherly protectiveness, she added that she would not yet let him watch the thriller.
Get To Know: Jennifer Kirby Husband, Partner, Family, Net Worth
This is all Kate ever went candid on her personal life. She is yet to talk about the father of her son and if she was married to him.
To grasp her take on topics like husband as well as on married life, there are no other ways but to show a bit more patience.
Net Worth
Surprisingly though, Kate, who is often tight-lipped when unwrapping herself in the media and public, made the figures to her net worth accessible to everyone who wanted to know about her.
Or maybe, it is all thanks to the journalist who went far on their job of reporting.
Kate owns a riches of somewhere around $5 million.
And, in the forthcoming days, she is expected to make ever more of it, as she continues taking her acting job all while lettering her thoughts, side by side.