French actress Julie Dreyfus marked a remarkable impression in the world of cinema with her admirable performance in Quentin Tarantino's Kill Bill Vol. 1 (2003). The sizzling actress was honored with a Screen Actors Guild Award for her outstanding performance in 2009's war film, Inglourious Basterds.
Since starting her professional movie career from 1986, Dreyfus has received a massive acknowledgment from the global movie lovers. Her astounding career success has opened the gate for her fans and followers who want to know more about Julie Dreyfus.
Read Also: Juanita Jennings Age, Birthday, Husband, Net Worth, Family, Bio 
Julie Dreyfus' Bio, Family 
Julie Dreyfus was born on 24 January 1966 in Paris France, to her parents Francis Dreyfus and Pascale Audret.
She grew up in her hometown as the only child in her family and is a descendant of Captain Alfred Dreyfus, a former French-Jewish artillery officer. Julie, who stands tall at the height of 5 feet and 7 inches (1.7 m), belongs to white ethnicity.
Julie comes from a renowned family. Her father, Francis Dreyfus, was a former French record producer focused on jazz and electronic music. He died in the year 2010.
Besides, her mother, Pascale Audret, was a sizzling French actress who was active in between the 1950s to 1960s. Unfortunately, Julie had to lose her mother in the year 2000 following a road accident.
Acting Career Of Julie Dreyfus
Growing up in the cinematic family, Julie developed an immense interest in acting business from her young age. After moving to Japan and studying at the Osaka University of Foreign Studies, Dreyfus featured in 1986 Japanese series, Sekai Fushigi Hakken.
Don't Miss: Taylour Paige Married, Husband, Boyfriend, Family, Bio, Net Worth
Besides her stint at the Japanese movie industry, Julie portrayed the character of Sofie Fatale in Quentin Tarantino's action movie, Kill Bill Volume 1 in 2003. Apart from that, Dreyfus appeared in 2008's British-French-Belgian-Australian drama, Vinyan.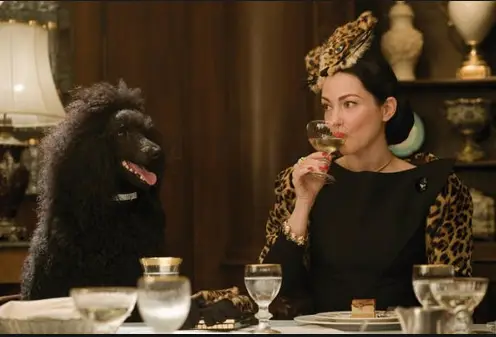 Julie Dreyfus flaunts her acting talent in 2009's war-epic Inglourious Basterds (Photo: flickr.com)
Julie bagged Screen Actors Guild Award for Outstanding Performance by a Cast in a Motion Picture for her memorable role as Francesca Mondino in Tarantino's 2009 war epic Inglourious Basterds.
What Is Julie Dreyfus' Net Worth?
Besides her recognition as an influential figure in the cinematic world, the 52-years-old Julie Dreyfus basks on the compelling earning. Labeled as one of the richest celebrities, Julie's net worth swirls around $8 million.
Entertain Yourself With: Annie Lederman Wiki, Bio, Age, Married, Husband, Tour
Is The Veteran Actress Dating?
It comes out as a shock to all the fans and followers that Julie Dreyfus, the talented and glamorous actress, is still leading a single life. Although Julie has been able to entice numerous male fans with her talent and personality, she has kept her romantic side suppressed until now.
Back on October 2003, Julie was confronted with the query regarding if she was in love or not. However, in her interview with the independent magazine, Julie coolly stated the fact that she liked to work with the guys but didn't prefer to sleep with them. Her actual words were,
"Ooh, no. Pretty uneventful on that count. I dream about working with guys. But as for sleeping with them, I don't know..."  
Apart from that, Dreyfus has kept her silence in the relationship matter. As her secluded life remains a mystery to all, there is no point in drawing out the curiosity of whether she is married or dating a boyfriend. Besides, any queries regarding Julie Dreyfus' children seem illogical at the moment. For now, Julie has kept her focus on polishing the long-haul cinematic career and is willing to put her professionalism above the relationship aspects.
You May Also Like: Angel Coulby Married, Husband, Dating, Parents, Ethnicity
Julie Dreyfus' Known Facts:
French-born actress Julie Dreyfus is fluent in English, French and Japanese languages.
Her parents divorced in 1973, after eight years of togetherness.
Julie was in Japan when she first met famed director Quentin Tarantino at a film festival.
Before meeting Julie, Quentin had seen her on various billboards around Tokyo including on the Tokyo billboards advertising Red Apple Cigarettes.
During her filming breaks on Kill Bill Vol.1, Dreyfus used to venture out with Daryl Hannah on many shopping trips.
Julie's favorite Tarantino film always has been Jackie Brown, which released in the year 1997.