Jenna Willis is a movie and television actress who rose to prominence playing 'Tanya Brown' on the FX series The People v. O.J. Simpson: American Crime Story (2016).
She further appeared in movies including American Reunion (2012), Deadly Crush (2018), and Backtrace (2018).
Meanwhile, in recent times, Jenna is equally or even more looked upon as a celebrity trainer. She was seen working on the workout routine and diet plan for Vanderpump Rules star, Lala Kent on Bravo's reality television show.
Fitness Trainer, Jenna on Workout Routine
Jenna designed a fitness program that can be done at home or on the go. She claimed that unlike most online programs, her goal is to make her client or followers feel that they have been training with their "personal trainer" even without her being there physically, throughout the workout.
More Fitness Trainer: Yesenia Perez Wiki, Husband, Family, Net Worth
Her major focus remains on teaching her patrons how not to at least hate the whole process. Jenna believes that her ways are more than just workout plans.
She creates a complete lifestyle for her clients, strict on the ideology that that one needs to feel good from within and formulating a physical regime not just enhances physical strength, but it also results in a stronger mentality.
More so, she stressed during Lala Kent's "Low-Carb Bikini Diet" that it is all about diet, and one can not "out work entire carb intake".
Age & Height
Jenna was born on the 12th of June 1986 in Maplewood, New Jersey.
Currently, a Los Angeles resident, she stands at a height of 5 feet and 3 inches (1.6 meters).
Family Details
Despite Jenna's parents being seen on her Instagram time and again, there still is not much to reveal on them, apart from the only fact that her father is named Peter.
Stunner, Standing At A Same Height As Jenna: Kerry Godliman Age, Married Status, Movies & TV Shows, Height
Jenna grew up with her three older brothers, all thanks to whom she found her love for gymnastics when she was only two or three. Because they did not let her play football with them.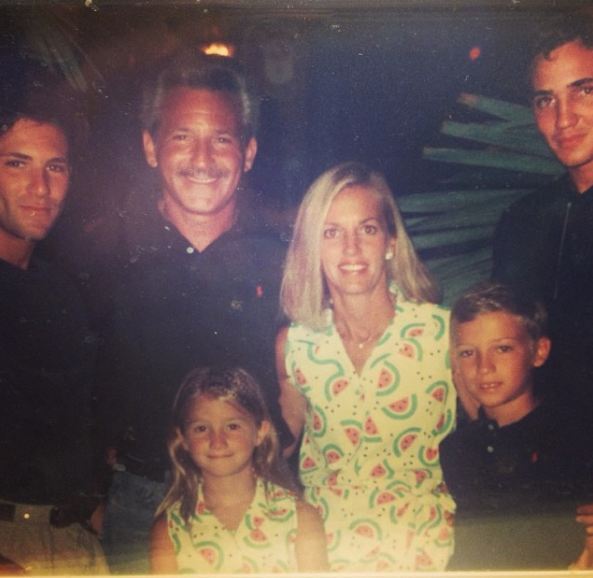 Jenna Willis wishes her mother the happiest mother day, with a family throwback picture, on 12 May 2014 (Photo: Janna Willis's Instagram)
This love for sports and athleticism in her eventually led her to national-level competitions. Gymnastic turned into Volleyball and she soon found herself in the nation's "Division 1" volleyball team.
Interesting Facts On Jenna Willis
Jenna Willis is active on her fitness channel titled Youtube Fitness with a subscriber of 2.29K. From the network, she makes an estimated side earning of $39 to $628, yearly, according to SOCIALBLADE.

She also played the character 'Maya Carter' in the TV show, Code Black in 2018.

She never really thought that she would someday become a trainer. It was just for her anxiety and to attain peace of mind that she began workout in the first place.